He Came From Beyond
There are lots of legends floating around regarding Ralph Lundsten. He lives in a pink castle nick-named Andromeda just outside Stockholm. A galactic visa is required to enter the abode, which will one day transform into a giant planetarium. He has released over 110 albums and compositions, earning him a Medal of Honor from the Swedish government for his contributions to electronic music. He holds a Guinness Book world record for the most played song - his theme to Radio Sweden International. He spends his days inventing and re-imagining electronic instruments that respond to human sexual attraction. He makes Nordic sweater patterns with a keyboard. He claims to live in the 70th Century. He appears to hardly age at all.
I'm here to tell you that the rumors are true. Ralph Lundsten is, in fact, out of this world.
Born in the 1930s in the farm country of northern Sweden, Ralph has led a fiercely unconventional life of music since his youth. Receiving no formal musical instruction, he has gone on to compose avant-garde electronica in a wild range of genres ranging from orchestral pieces for the Stockholm Opera, to noise collage, to disco – all done in-house at his remarkably peculiar Andromeda Studio. We could go on and on and on, but maybe you should just read his autobiography. It's in Swedish though.
So we did an interview with Ralph with the aid of Google Translate. Let's hope this makes sense...
Who are you?

The Ambassador to Andromeda, Ralph Lundsten.
You've had quite a lifetime of music. Can you recount what your first musical memory was?
That would probably be a rock cake (78rpm) on a Vev Grammofon at five years old. The tune was called Lyckostjärnan, with lyrics like, "What if I could take it down, our lucky star...?" That's something I've tried to do for all my life.
I have heard you say you grew up on a farm, and had no real cultural interaction until you were 17. Then you started to compose. How did you start with electronic music? And was there any formal training?
At the age of 15, I left without a penny in my pocket to Stockholm, to find my own life. When I was 17, I heard for the first time a string quartet, and it was like pulling the blinds up. I immediately bought musical notepaper and began to compose, without training. In the '50s came the maligned home tape players where I could change my recorded words to sounds, and speed things up or slow them down. I created sounds that had never been heard before on earth. So I invented electronic music for myself.
Can you briefly describe some of the electronic instruments you invented or use? And perhaps briefly describe the Andromeda studio to those who have not heard of it?
Wow, it's too much. I invented the Andromatic synthesizer in the mid-60th century, which included both polyphony and a sequencer - perhaps the first in the world? Another one I helped make is called the Love Machine, which reads the electrical events that occur when you involve touching others and converts the signals into sound and light. I use the DIMI-O, which converts video images into sound. (ed. Note – The DIMI series of instruments were made by Finnish electronic musician and inventor, Erkki Kurenniemi. Most of his creations have ended up in Lundsten's studio.)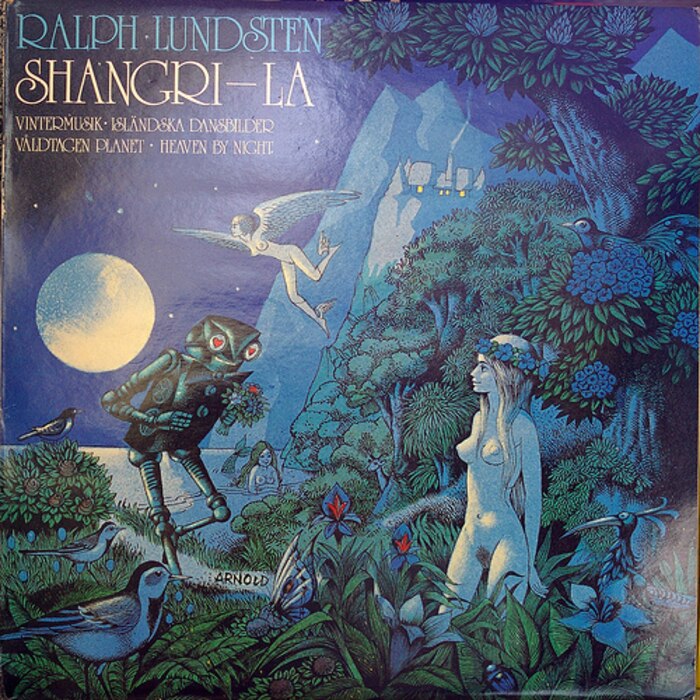 You have made over 110 albums and compositions in a variety of styles. From disco to orchestral opuses to sound collages and everything in between. What keeps you inspired?
Life's joy of discovery! Where have we been, where are we, and where are we headed! And love!
How often do you play with other musicians? For instance, there are several players listed on the back of the Alpha Ralph Boulevard album. Was all of that recorded in your studio Andromeda?
I sometimes come up with compositions and other musicians play with my ideas. I have not played with other musicians or acted as a fan. That can be truly unbearable, anyways. Haha.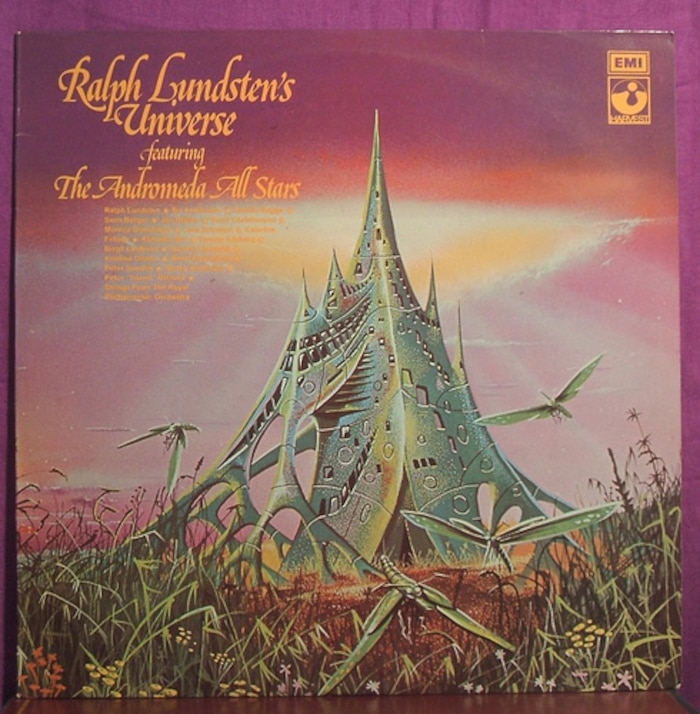 The ideas of outer space and other galaxies seem to affect your music tremendously. Have you ever had any otherworldly contact?
The whole of existence is incomprehensible and mysterious anyways. We do not need religion or UFOs.
Is there anything regarding life in Sweden that influences you?
Nothing.
How much new music do you listen to these days? Are there any contemporary musicians you particularly like?
No, no contemporary artists. I love only Mozart, Debussy and Lundsten!
Is it true you need a visa to enter your Andromeda castle?
Some people do. I do not need a visa though, because I am the self-appointed ambassador for Andromeda. Haha.