Rescued From The Fire: Lucrecia Dalt
An ongoing series in which we ask artists the record they'd risk life and limb to save from a burning inferno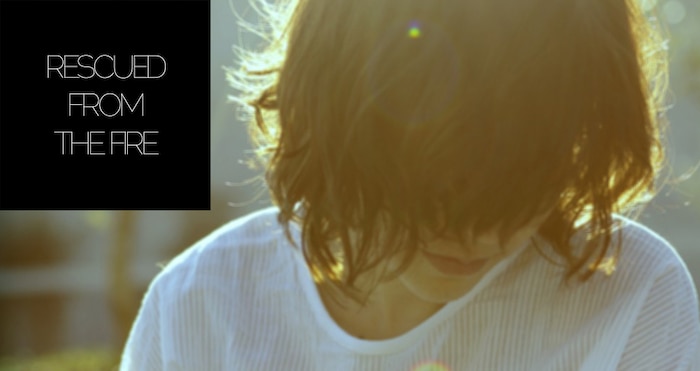 Perez Prado and Shorty Rogers "Voodoo Suite"
"My Real African Voodoo Spells are very powerful. The results of My Proven Voodoo Spell will amaze you. My Voodoo Spells have helped thousands of people. A Real Voodoo Spell cast against someone with negative intentions can bounce back to you with unpredictable consequences. I am not responsible for the wrong use of My Real African Voodoo Spells. Also, there is a 30 day money back guarantee." - Highest Priestess Mother-Queen Aida "Damballah" Wedo

To start with, I've always been quite inconsistent in my musical taste, and there are probably records I would have saved a couple of years ago, that today I would even enjoy setting on fire myself. But if the house catches fire tonight, and I am quick enough to pick a record that I've been listening to carefully lately, that would be Perez Prado and Shorty Rogers' Voodoo Suite.
Some days ago I was organizing and listening to some records I brought from Colombia that I rescued from a damp closet at my grandma's house. There I found records from Venezuelan singer Tania, Carlos Gardel, Sonora Matancera, some Colombian bambucos and this masterpiece by Perez Prado and Shorty Rogers.
The thing is that many of Perez Prado's songs make up this strange "life soundtrack" collection which I didn't quite select, but rather were part of the music played at my parent's New Year's parties, which inevitably makes them part of my life. When I played this record I discovered a totally different Perez Prado feel that I totally connect with in this very moment. The A side contains one full-side track and the best track of the record to me. It consist of an orchestral work composed by Perez Prado and performed in just one session, and has an incredible mixture of Latin rhythms with elements of jazz, a bit of mambo and bolero, and the B side has six great songs, all versions of originals by Glenn Miller, Harry James, and Benny Goodman among others, so... why not?
This is the record I would save today.