Review: Sónar 2011, Day 2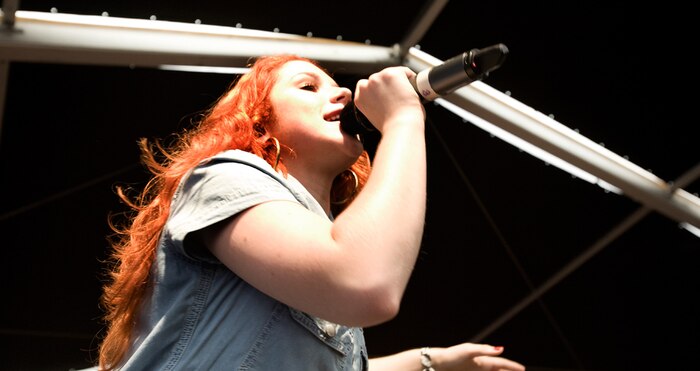 Winding our way through shade-filled side streets on our way to the festival today, we were reminded again about why we love Sónar so damn much – the location. Barcelona is alive like no other with juice vendors, panaderias, book sellers, caricature artists, Catholic candle-makers, tattooed gangsters with long mustaches, and little old men politely smoking cigars all crammed together in a perfect, self-contained, municipal ecosystem. And of course, the music is top notch as well.
As we arrive at the SonarDôme, Daisuke Tanabe carves a well-dosed set of wonked-out, melodic pastiche. The crowd seems extra responsive, especially considering the early afternoon hour and the probability they are all still nursing the battle wounds from last night. Sónar is properly underway already. Even the experimentalism of Martin Messier's Sewing Machine Orchestra (yes, an orchestra of sewing machines) in the SonarComplex is getting people up and moving. Not for the first time the phrase "only at Sónar" comes to mind.
The real dancefloor energy though is out at the other stages. While Agoria is playing straightforward four-to-the-floor dance out in the SonarVillage, keeping people gently moving in the sunshine, New York's Star Eyes is taking no prisoners at SonarDôme with her furious bass attack. Building steadily from a dubstep growl, she quickly brings in jungle breaks and the funky organ sounds of garage, creating a mix that reminds us of the energy of dance parties past while being well and truly rooted in the now. It's a perfect illustration of how dubstep has drawn together the threads of underground dance culture in the past few years and allowed diverse scenes to melt back into one another. A peak comes when she drops the ecstatic pianos of Toddla T and Shola Ama's shamelessly nostalgic 'Take It Back', but mixes its lightness with crushingly moody jungle bass. From there she takes it into the kind of party electro house we expect from Trouble & Bass, and ends by taking the microphone and singing over one of her own strangely gothic dubstep-meets-crunk beats.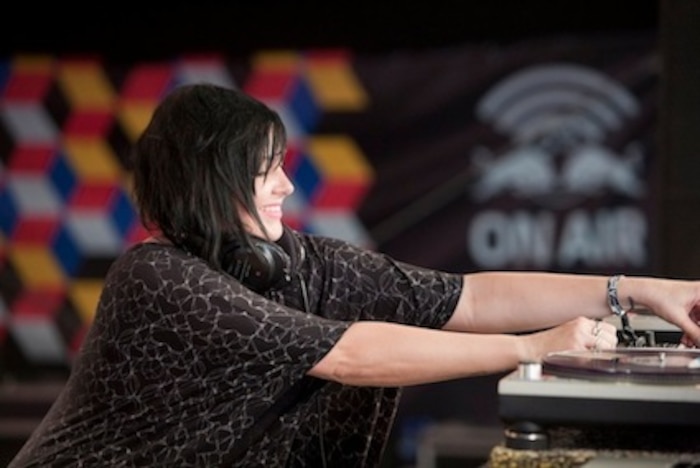 DJ Zinc, as ever with the freshest haircut in dance music, follows, and does his thing effortlessly. His "crack house" sound – basically the syncopated house of UK funky with added electro heft – works in almost any circumstances. But just to make sure, he drops in the timeless riff from his breakbeat garage classic '138 Trek' early on, and the crowd is his. However, it's the young singer whose album he co-produced, Katy B, who truly owns the SonarDôme when she follows him.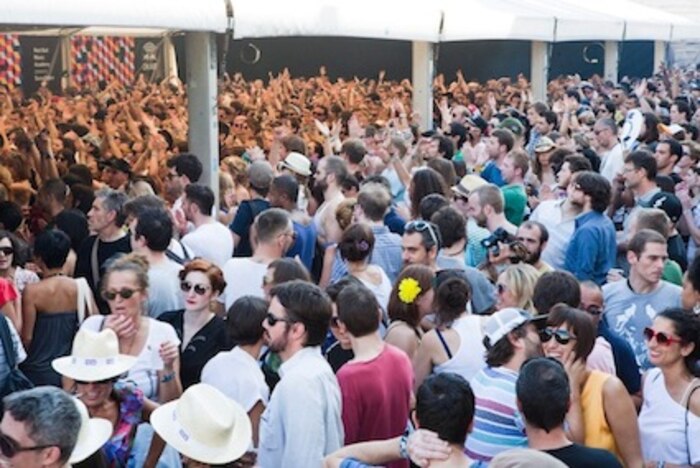 Katy is modest in person. She often insists she is a musician rather than a pop star, and certainly her musical training and songwriting skill shows – but on stage she has a lot more charisma than she gives herself credit for. Though she is proving a successful pop artist, with a full live band backing her, she channels the spirit of London's underground scene, performing with the unmistakeable energy of someone who has spent many long nights immersed in the rhythms and emotion of dance culture. Just as with Star Eyes and Zinc, though the past is audible in her music, there is no nostalgia: it's the sound of rave music being reconfigured for the 21st century.
While she keeps on moving with the sunlight on, and the brilliant oOoOO and How To Dress Well hold it down for Tri Angle Records at SonarVillage, Teebs expresses some worries backstage that his beats might make all the ravers want to crawl under a blanket. That is hardly the case when he starts his live set. In fact, the entire SonarDôme seethes in time to his glissandos and melodic fragments – and only one tired soul assumes fetal position at the side of the stage. As Teebs winds his set to a close, over at SonarVillage, Four Tet drops his incandescent 'Love Cry' to a packed crowd who all seem to be wearing novelty glasses, even though the sun has started to lessen in intensity.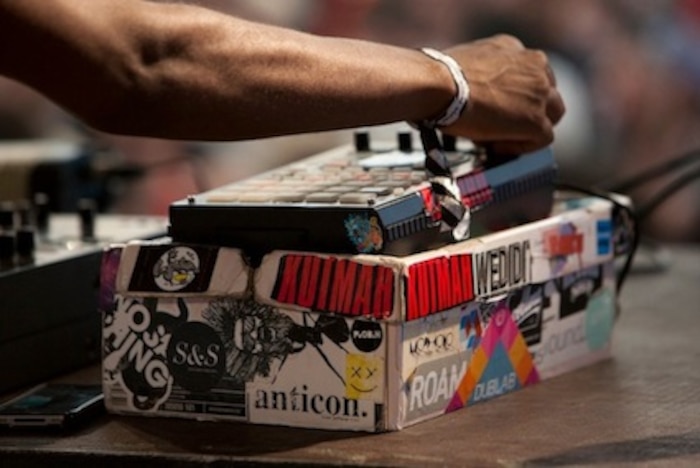 Discodeine, too, have their sunglasses firmly locked as they showcase their strongly charismatic blend of polished space grooves, live-recorded strings and steel pan flourishes. Singular, indeed! Finally, San Francisco's B. Bravo displays his astonishing ability to adapt to any sort of setting – bringing an amazing day to a close with a perfectly paced set, live keys, vocodered Toto and Mary J. refixes, and (insert cheesy "sun" reference of choice here).
Vibes!
BONUS: Download the Saturday issue of Red Bull Music Academy's daily newspaper for Sónar, 'Daily Note'.