Rescued From The Fire: Addison Groove
An ongoing series in which we ask artists the record they'd risk life and limb to save from a burning inferno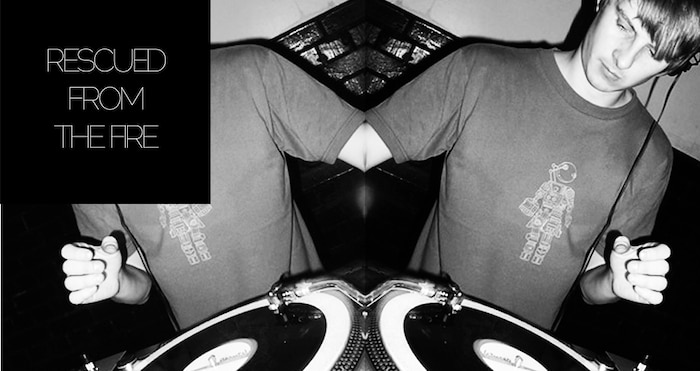 Big Bud - Way of Life
Trying to find this album for cheap nowadays is pretty difficult, but this is not the reason I like it. In fact I only really like one song of this album. But this song surpasses most in my entire record collection of about 4-5000 records. My collection consists mostly of dance music from the late '90s: a lot of jungle, drum & bass and happy hardcore... yes, I was 15 once.
Anyways, moving on - the particular tune on this Big Bud album is called 'A Way Of Life'. It's not the first thing I bought on the Good Looking label, but at the time I was heavily into Ed Rush and Optical, Andy C or anyone else who used a saw-wave to make a bass line with decent skill. Basically, Good Looking was never my main go-to label, but I had a keen interest in its output, and it was very consistent. I would walk into a record shop usually seeing a new release on the label from people like LTJ Bukem, PFM or Intense, for example.
But this tune, 'Way Of Life' - once I heard it, I fell in love with it. The track came with me from my parents' home to the youth hostel I lived in for four years, then to the many places I lived thereafter. I guess it was always there, and I can listen to this song now and still feel the same way. It's one of the most underrated and beautiful pieces of dancefloor music I've ever heard.
This is the one record I would save if my flat was on fire, and it would be easy to save as it's right at the front of record stack, as i still play it to this day... The record is so played that the sound quality has deteriorated. But I don't care. The other tracks on the album are also good especially 'Darker Than Blue' and a remix of possibly Big Bud's biggest tune that can be found in many LTJ Bukem mixes from the late '90s titled 'Pure'.
Daaam, I now have to go and listen to the album again... Actually I never really listen to it as the tunes are so good to DJ and mix with, that putting the tunes on ends up with a frenzied mix session, thanks to the amazing drum work on these songs and most things on the Good Looking label in general.