Rescued From The Fire: Axel Boman
An ongoing series in which we ask artists the record they'd risk life and limb to save from a burning inferno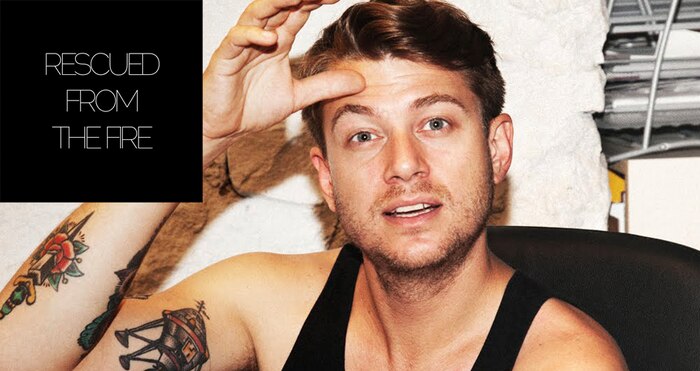 In this 23rd edition of Rescued From The Fire, we hear from Stockholm's Studio Barnhus maestro, Academy graduate, and purveyor of all things refined in the world of the dancefloor - Axel Boman.
Various Artists - Blessed Blackness - The Second Coming
The fire broke out when I was sleeping. Thick black smoke was covering the ceiling when I opened my eyes. My first thought was to go back to sleep. That I was dreaming. But somehow I managed to crawl out of bed and down on the floor, too weak to stand. I needed something to cover my mouth with, something to filter the smoke. I crawled towards an old t-shirt on the floor next to my shelves of records and when I reached for it my eyes caught the sight of 'Blessed Blackness (The Second Coming).' Decision time. I took the deepest breath possible, reached for the record and made my way to the front door. My lungs felt like they would explode.
That record has traveled with me ever since, lived with me in more than 10 apartments, seen countless of different houses, clubs and record players. I know every scratch in it, every break and all the lyrics, even the Spanish. Whenever I put it on I listen to it until the end, flip it and do it again. Maybe its one of those records that you get obsessed about.
A record where the habit of listening to it is actually greater than the quality of the record, but I really believe this is one of the best put-together compilations ever made. Its got the cheesy funk of Hipnotic's "Are You Lonely", Shuggie Otis classic reggae/disco jam "Aht Uh Mi Hed", Ocho's jazzy latino (with rain and thunder intro/outro) "Undress My Mind", and The Supremes "Come Into My Life" (with the best bassline ever)!
I hate saying it, but "it's got something for everyone." I still get goosebumps from Gloria Lynn's "Speaking Of Happiness." That voice! The horns! And is it possible not to like Eleanore Mills "How Can I Love You"? And, oh-oh-ohhh, the best track of the compilation; The Lovelites' "Love So Strong"!!!
So kids, get yourself copy of this amazing record, the only record you will ever need for the rest of your life. Mine still smells of smoke from the fire, which puts a smile on my face every time I smell it.