dublab's Spanish Reflections Video Countdown
In honor of the just-finished 2011 Academy in Madrid, Mark "Frosty" McNeill and LA's famed dublab radio crew choose nine Spanish videos they fortuitously discovered during their tenure in the Spanish capital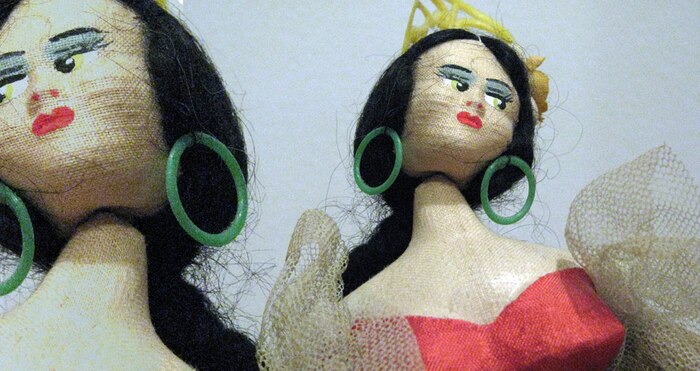 The Red Bull Music Academy 2011 just came to a close in Madrid. 59 young music makers from around the world gathered together to share ideas, collaborate in the studio and hear intimate lectures from legendary music figures. dublab was thrilled to be there for the action. We were invited to broadcast live from the RBMA Radio studio in the Matadero complex during the Academy, and in the process got to explore Madrid. From underground flamenco bars to hidden record shops, we dug deep into the capital of Spain. We tread these grounds because it is through the food and music that you can truly feel the Spanish heart beating and bleeding in full color. Since we can't give you a digital taste of the tapas we tried we've instead collected music for you. Enjoy these Spanish videos we compiled between Academy lectures and Madrid city explorations.
Triana - Abre la Puerta
An early fusion of Flamenco & rock sounds that rise and fall in great waves and crashes.
Los Brincos - Oh Mama
These bubblegum rockers are like a more cartoony version of the Beatles but they have some great jams. Honestly this video gets a little creepy. Beware the big babies.
Pan y Regaliz - Magic Colors
Spain's greatest psych circle unveil a world of color and sorcery.
Las Grecas - Ilusionada
Continuing the trend of fusing flamenco music with modern sounds, on their third album Las Grecas get their disco ducks in a row and let the feathers fly.
Le Mans - Canción de Todo Va Mal
Cerebral indie pop mastery from an incredible Spanish band.
Musica Dispersa - Cefalea
These Catalan underground gems have seen the light of day through recent reissues but remain deep and mysterious like the ocean they are visually paired with here.
Lole y Manuel - Todo es de Color
The passion of this duo blazes decades after their last song sung together. In this video Lole is young and as beautiful as can be and Manuel is wrapped in deep hypnosis. They were the torchbearers of the nuevo flamenco style in the 1970's and you can hear the light burning brightly.
Las Grecas - Wars
This is a mind-melter. Finally robotic englishmen and raspy space dictators are given a safe place to dance together.
El Guincho - Bombay
Over the past few years El Guincho has created several albums of bouncy, electronic pop songs. He hails from the Canary Islands, which are much closer to Africa than Spain to which they belong. Maybe growing up this close to Africa was the rhythmic inspiration that gives his songs such buoyancy. When El Guincho is on the scene it's a high life indeed. This video by Nicolás Méndez of the Spanish production crew CANADA is one of the most mind-blowing of the past decade.