Deep Space Funk: Interview With B. Bravo
The Bay Area funk diplomat and Frite Nite crew-member B. Bravo nerds out with the Academy's James Pants about space, records, synths, and R. Kelly.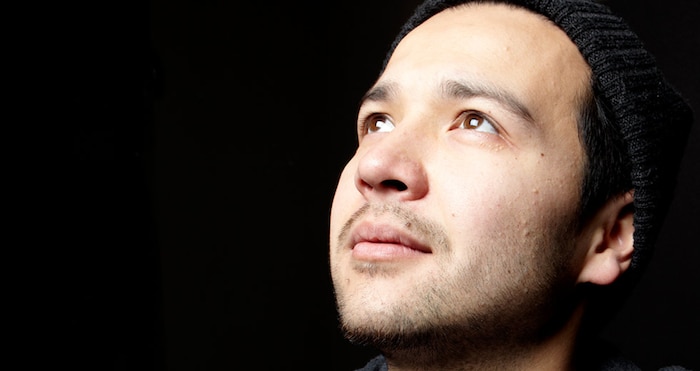 There's always been something peculiar about the pace of the West Coast. Disregarding the Los Angeles hair-metal of the 80s (they were all on drugs) and So Cal punk (they don't count in this study), the urban music on America's Pacific side has always been slower, bass-ier, and squelchier than its East Coast counterpart. Numerous theories from cultural music anthropologists abound, but the explanation can probably be chalked up to equal parts convertable-car-culture, traffic jams, omniscient sunshine, and extra strong weed. In the case of the modern-funk musician, Frite Nite crew-member, and 2010 Academy participant B. Bravo however, the answer comes from beyond the Milky Way. More specifically, his musical raison d'être derives from the marriage between a synthesizer's other-worldy output and the slow-mo effect of travelling while in hyperspace. Read the interview between B. Bravo and Stones Throw's James Pants below.
James Pants: Your music carries on a long lineage of "galactic" themes in funk music. Is space an influence on you? Can you even see stars through the San Francisco fog?
B. Bravo: Haha, yeah on a good night we can see up there. It's actually been pretty clear lately. I love getting out of the city, like up to the mountains where you can really see all the stars and galactic formations in the night sky. It's definitely an influence on me. When you look out and imagine all the things happening out there, it puts a perspective on yourself and all of the daily things we go through. You realize that our whole world is just a tiny tiny speck in the grand universe. There's nothing like laying out on the ground when you're far away from any city lights and staring up into the stars. You can really travel places within your mind and imagination when you look out there.
JP: What do you think is the relation between space and funk? Is it the synthesizers/machines?
BB: I've wondered that as well. I think the synthesizers are what take you to outerspace. The bendy, psychedelic tones especially. Synths can make sounds that don't exist in our world organically and I think when you hear them, your brain isn't programmed to interpret it like other sounds, so it transports you to somewhere you've never been. It expands your mind and takes you to space.
JP: You play saxophone, but by my count you only have one tune with the sax on it. Is that a conscious thing to leave it out? I saw a vid of you playing with Bayonics [latin/reggae/hip hop band Bravo performs with], and you're pretty vicious. I think 2011 was the year of the sax (or digital sax) comeback.
BB: Haha, oh man, the digital sax! Gotta love that. I think you're right - there is only one song I played on. It's not really a conscious thing to leave it out - I just get stuck in synthesizer land. I do have people ask me why I don't use it more on tracks. I guess I just like the sound of my Odyssey more than the sound of my sax. Someone told me once that the synth lines sound like a sax melody, which I think kinda makes sense. Maybe I'll start busting it out more.
JP: How did you first get into the modern funk/boogie sound? As in, when did you decide that was a sound you wanted to pursue?
BB: Well I've always loved the 80s funk sound. Those were my favorite when I was really getting into funk and collecting records in college. I loved the feel-good vibe and the way the claps and basslines just get you moving. It's party music. The term "modern funk" and "boogie" was new to me until Dam-Funk brought it to life a couple years back. As far as my music - I never intentionally decided, "I'm gonna make modern funk" or never decided, "I'm gonna make tunes sound like this or that". I just do what feels natural and what feels right. I try to just let the music come out how it wants.
JP: Personally, I found that type of stuff [80s funk records] because the records were cheap in the early 2000s. Everyone wanted rare groove, breaks, jazz, etc. Noone wanted 80s records. Now it's the opposite. Was that your experience?
BB: Yeah totally. I started really buying records in 2002 and everyone wanted 70s style JB's breaks and the dusty rare groove samples. The 80s sound was considered cheesy, but me and my homie that was into buying records with me loved them! I liked the 70s stuff too of course, but we really went crazy for the big synth basslines and fat handclaps and synths. We had a radio show at SF State called "The Funkiness Continues" and we would just play funk records. We called the 80s joints "funk bombs".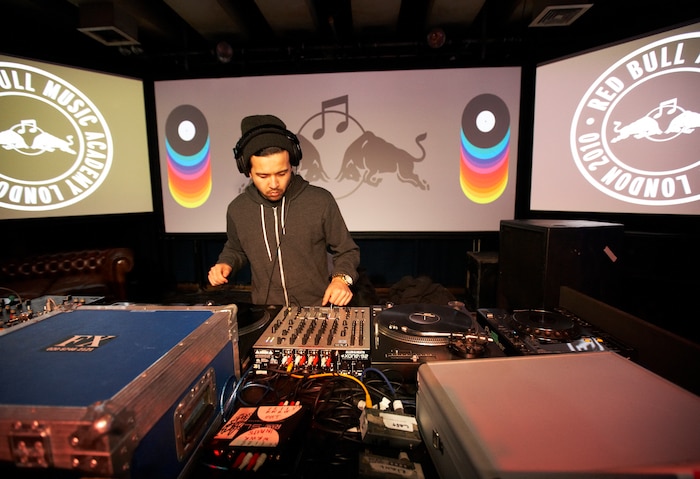 JP: What's your favorite Bay Area funk record?
BB: Ooh, tough one. First thing that comes to mind is Sly & The Family Stone's There's a Riot Going On. "Thank You For Talking To Me Africa". Thats a groove right there!
JP: What's your favorite Bay Area gangsta record?
BB: I'd have to say E-40 and B-Legit's "Sideways". Classic Bay slumper.
JP: Do you find yourself influenced more by old stuff or new stuff?
BB: Sonically, feeling-wise, and arrangement-wise: Old stuff. I'm definitely influenced by people like Herbie Hancock, Roy Ayers, George Clinton, and Roger Troutman. I do get influence from newer styles, but I always go back to older records for the vibe and inspiration.
JP: Do you ever feel that there is a predominance of music focused on sounding like the past? Maybe that's a good thing, I don't know...
BB: I guess there has been a recent thing of people trying to sound like they are from the 60s or 70s or 80s or whatever. I appreciate the authentic vintage sounds, but to me, I don't really see the point of trying to recreate something that was already done years and years ago. You know? Like, you're not going to play bebop better than Charlie Parker! Or you're not going to make 70s soul better than Aretha or 80s funk better that Kashif or George Clinton. I like artists that are innovating and contemporary and sound unique.
JP: Funk music, in one form or another, has been around for over 40 years. Where do you see funk heading in the next decade?
BB: I see funk expanding and mutating into many different genres. The recent modern funk thing has been awesome and it's great to hear artists worldwide doing really cool things with it. I see it transcending into electronic music and dance music even further. Different tempos and sounds and using technology but keeping the funk feeling and emotion.
JP: Your Frite Nite crew has been doing this for a minute. Do you feel that there has been a boogie bandwagon of sorts by different folks around the world over the last few years? Is that a bad thing or good thing?
BB: I've definitely noticed the boogie bandwagon, but I'm not mad at it. I like that people are opening up to new forms of music that they weren't necessarily into before. As long as people stay real and aren't riding a hype about it. I'm not really into the whole "who has the rarest boogie record" or whatever. It's not about that to me. It's just about enjoying the music and sharing it and being moved and moving others. The music has a positive message and I think we could all use more of that.
JP: R. Kelly or D'Angelo and why?
BB: Dayummm! I love them both. Gotta say.. Kells! Just cause he produces all his stuff too. And, I always try to find a way to play at least one R. Kelly song in my sets.
JP: Vangelis or Klaus Schulze?
B. Bravo: Gotta pass on this. Not knowing enough about either to say.
JP: Stanley Clarke or George Duke?
BB: George Duke. He's a monster! He's a synth freak like me and he's got a sick keytar. His song "Ride On Love" is one of my favorites.
JP: I've heard you talk about your upcoming "Starship Connection" live band. What is that going to look like? Are you going to be touring much this year?
BB: Oh nice. Yeah, I'm really excited about this group. It's my production partner Teeko on synths/talkbox, Daren Grant from Bayonics on keys, Bob Menacho from Bayonics on electric /synth bass, and I'm doing synths & vocals. We had our first gig in March of last year and it was pretty magical. The response was overwhelming and we knew we had found something special. We're heading out to Austin, TX for SXSW and gonna try to hit some dates along the way. Also looking at some East Coast stuff and hopefully out to Europe in the near future. We just did a video too with the Yours Truly video crew from SF.
JP: If you weren't a musician, what would you be doing right now for a day job?
BB: Well, I do have a day job too! Haha. I work for a tech company doing Saleforce.com administration. My dream day job if I wasn't doing music would be like a hang-gliding instructor or something cool like that.
JP: Best record score of the last six months and where?
BB: Mandre's M3000. Found this up in Calgary, Canada, at a crazy shop called Recordland. Nasty record. Big ups to the Calgary crew for taking me there!
JP: Industry standard question, but what plans do you have musically for this year?
BB: The 'Starship Connection' EP produced by Teeko and me is coming out in the spring. Features Amalia and the Starship Connection guys. It'll be on Frite Nite. Really excited about that. I am also working on a remix for Eliot Lipp and my first full-length LP. Trying to get that completed this year. Looking forward to some cool shows throughout the US and hopefully a trip out to UK and Europe in the summer.
JP: Lastly, I would like to get one prophetic prediction for what the year 2050 will look like. Technological breakthrough? Dystopia?
BB: It's kind of scary when I think about it. I see people with mini-smartphone chips implanted in their brains and computers with 3D screens like in Vanilla Sky. Hopefully there's no zombie apocalypse or anything like that by then. I wanna live in space or at least take a vacation there and do a some planet hopping with some extra-terrestrial friends.
B. Bravo's 'Kiss 'n' Tell' EP is available now on the Earnest Endeavors label while his 'Computa Love' and 'Analog Starship' EP's are available through Frite Nite.