Andras Fox's Countdown Of Tiny Drum Machine Songs
Melbourne-based producer, DJ and 2010 Academy participant Andras Fox has always been a connoisseur of the truly odd. When he's not collaborating with his partner Sui Zhen (also a 2010 alum) on a hazed-out pop tip as Fox + Sui, he's raiding dusty vinyl bins throughout the globe and coming up with some immensely peculiar and soulful finds. Like any good collector, he sorts his music by theme - whether it be quiet storm, cave-rock, acid-beard or, as concerns us in this case, tiny drum machine songs. Check his playlist "Ace-Tone: An Ode To Rhythmic Underlay" below.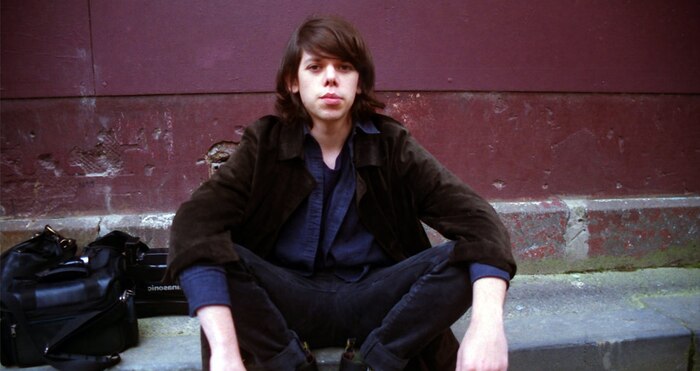 Ace-Tone: An Ode To Rhythmic Underlay
What comes to mind when I say Drum Machine? 808s, 909s, or perhaps a Linn? Well here's a list that celebrates the little fellas of the percussion world. The XL-30s, the Ace-Tones, the MiniPops and the CR-8000's - machines that have dedicated buttons for "Samba" "Bossanova" and "Slow Rock".
1. Matthew Young - Dummy Line (Mt. Rose, 1986)
"Mixing a hammered dulcimer & a drum machine makes no logical sense. Taking your lyrics from instruction manuals is not a good idea. Covering Michael Hurley in 1986 is about as out of step with the times as you can get. And yet... somehow this 25-year-old '12th-century/folk/electronic album' feels perfectly up to date." - from Drag City review.
2. The Computer and the Little Fooler - Sw-w-wis-s-sh (Maurci, 1967)
Released in 1967, and blanketed in tape hiss and compression, the thin percussive underlay fights for air with the seemingly random bass section.
3. The Solicitors - J.O.Y.C.E. (San Ton, 1983)
The folks at P.P.U. Records [re-issuing label] seem to be fellow appreciators of electronic clicks, pops and kicks. The funkiest acrostic poem ever?

4. Solid Space - The Guests (In Phaze, 1982)
All the instruments used to produce this minimal wave classic could probably fit in your backpack.

5. Jeff Phelps - Hear My Heart feat. Antoinette Marie Pugh (Engineered For Sound, 1985)
A message from a world before EQ, reverb and compression.

6. Little Beaver - Party Down Pt.1 (Cat, 1974)
When I found this record it didn't have a sleeve and was so scuffed up that the owner gave it to me for free. A tender storm of handclaps, tinny drum machine sounds and some soulful background noise.

7. Gary Davis - The Pop (Chocolate Star, 1982)
Classic from 1982, with numerous re-issues. The Professor still makes music and televisual productions under the banner of the Chocolate Star Entertainment Group.

8. Aksak Maboul - Vapona, Not Glue (Kamikaze, 1977)
Belgian avant-rock from the album 'Onze Danses Pour Combattre La Migraine', with some kind of creepy amateur film-clip.

9. Moodymann - P.B.C. (Peacefrog Records, 2003)
One of my favorite Moody tracks - combining Rhodes and some tinny percussion to devastate any sit-down dancefloor.

- Andras Fox
[Ed. Note - Mr. Fox also had the fantastic "XL-30" by Shuggie Otis also included in his countdown, but unfortunately, due to copyright restrictions, the video is unavailable in large parts of the world. T'herefore, it remains omitted. Apologies all around.]