Lineup For Academy Stage At Les Nuits Sonores Festival Announced
Lineup for the Red Bull Music Academy stage at Les Nuits Sonores to feature Theo Parrish, Kode9, Chris & Cosey, Mike Slott, Etienne Jaumet, and many more throughout three nights in Lyon.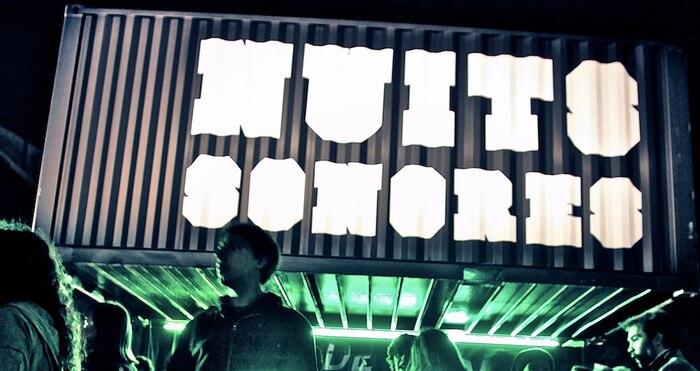 The Les Nuits Sonores festival, balancing right on the threshold of summer, takes place place deep in the middle of the French heartland. For five days and nights, Lyon becomes a mecca of electronic music and culture, attracting roughly 70,000 lovers of forward-thinking music and culture. In a similar sprawl to festivals like SXSW and Pygmalion, Les Nuits Sonores takes place in over 40 sites throughout the city, in every kind of building conceivable, from concert halls and cinemas, to bars, museums, and city squares - while echoes of futuristic soul vibrate through the new main festival site, the Anciennes Usines Brossette in Lyon's Gerland quarter. This year's line-up is nothing short of breathtaking (Mudhoney, New Order, Ricardo Villalobos, DOOM and Academy grad Flying Lotus all feature, as well as a special secret stage celebrating the festival's 10th anniversary), so we are proud to be part of the journey again. Apart from inviting the legendary Jean-Michel Jarre to our interview couch for a special Academy session, we also host our own Red Bull Music Academy Stage at Anciennes Usines Brossette on all three main nights of the festival with a stacked lineup. Peep the rundown below, and stay tuned to this space for photo and audio highlights after the shebang.
RED BULL MUSIC ACADEMY STAGE @ LES NUITS SONORES

May 16
21.30h - 22:30h: Ned
22:45h - 23:45h: Bass Drum Of Death
00:00h - 01:00h: Chris & Cosey
01:15h - 02:15h: Raisa K
02:30h - 04:30h: Etienne Jaumet
May 18
21:00h - 23:00h: Kosme
23:00h - 01:00h: Space Dimension Controller
01:00h - 05:00h: Theo Parrish
May 19
21:30h - 23:00h: Mike Slott
23:00h - 00:30h: xxxy
00:45h - 01:45h: Clark
02:00h - 3:30h: Kode9
03:30h - 5:00h: Jay Weed
Title photo courtesy of Mr. Mass