Slackk's Favourite Grime Beefs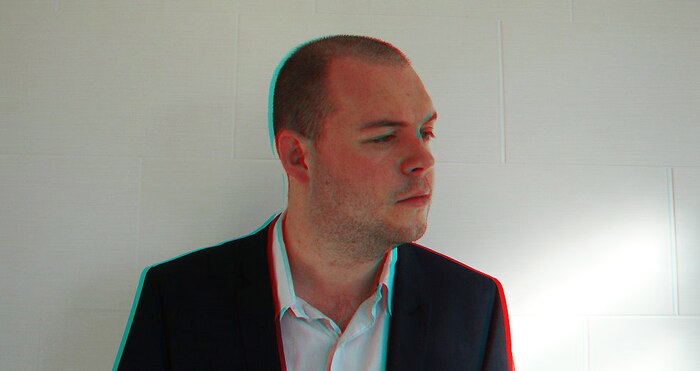 Liverpudlian turned Londoner Paul Lynch releases records as Slackk, and also used to operate the invaluable – now sadly unattended – online archive of grime pirate radio rips grimetapes.com. We tapped Slackk for a video countdown of some of his favourite moments in grime beefs, and he gives us a guided tour through a war of words.
Lethal Bizzle vs Wiley
In his stunning Ronald McDonald jacket, Wiley walks in on a Young Man Standing set on Deja Vú 92.3 FM. This studio was on top of a club on what is now part of the London Olympics site. At this point, Lethal B's been sending for Wiley – and vice versa – for a while, and you get the impression that Lethal B thinks he's head and shoulders above him. Lethal's funny and has a good ear for a beat but you shouldn't forget that he jacked his "Pow" bar from God's Gift, and he's outnumbered on the set here. They go back and forth but you can feel the momentum's with Wiley. There's a point in this video where Lethal loses pace and starts to hog the mic, but you shouldn't turn it off because there's a great dénoument shortly afterwards and everyone else in the cramped little room rushes forward. The clash is done at this point, over.
Dizzee Rascal vs Crazy Titch
This is the same Deja Vú studio as the Wiley & Lethal B clash, but it's before that – before Dizzee was big, before he got stabbed in Ayia Napa, before he & Wiley fell out. Before Crazy Titch got sent down as well, obviously. If you know about grime from this time then you know that Titch was a volatile MC at the best of times, but he really did hate Dizzee: you know it's bad when someone's making videos for war dubs (not that I can find it on YouTube but there was one, I promise). Anyway, this is a really great set throughout. It came out on DVD, and it's basically an extended Nasty Crew & Roll Deep set for large portions, albeit with a few pointless MCs popping up every now and again. You can watch the whole thing here. The Dizzee Vs Titch thing comes at the end of the DVD, and it's probably one of the most tense moments on a set where shotguns aren't involved (more on that later). There's no real winner in this clash, just some dead air and a lot of shouting.
The Muskateers Incident
There's not really much to this in terms of actually being able to hear it – I can't find the set online, although it is on a hard drive somewhere – but in terms of its relevance to grime and pirate radio, it'd be churlish to ignore it. In my opinion, Muskateers were a truly terrible crew. I do rate Lady Fury to an extent, but in terms of their relevance, it's negligible. At this point (late April 2004), all the biggest grime crews were on Deja Vú, largely due to Diesle – now an MC, but at this point the DJ for East Connection – and effectively, Muskateers were under the assumption that they were being slighted by not being included on the station. In their infinite wisdom, they – allegedly – turned up at Deja during a largely forgettable East Connection set with a shotgun and attempted to threaten their way into a set. You can hear this happening at the end of this recording (literally the last few seconds). It was this incident that took grime off Deja for about five years, bar one last hurrah a couple of weeks later on May 10th. (Incidentally, two of legitimately the best sets ever happened that day from Nasty Crew and the Essentials.)
"Ask Carlos!"
I don't like Bashy or Ghetto, never have, but there are some brilliant moments in this. I've always felt like Ghetto could be a lot better than he is, but he just tries too hard. Here, once Bashy gets a rise out of him, he just loses the plot. That said if someone inferred I'd been bummed in jail on a DVD, I'd probably get a bit mad as well. The DVD era was great for grime. This Ghetto vs Napper set is a good one as well, but no-one really cares about Napper, do they? I bet you don't even know who he is.
Chronik vs Demon
I know a lot of people who like grime but never really 'got' Chronik; said all he did was shout about guns. This is partially true, but I don't view it as a negative. You listen to grime for abrasive beats and loads of violence – what's the point otherwise? Anyway, what's happened here is that Demon's started talking about Chronik on a DVD – not even about being a better MC, just defaming his character, if you will. Ghetto has stood beside Demon while this is all going on, and now Chronik has decided to air his grievances on Rinse. There are too many highlights – I could have written this entire article about this set – but Chronik screaming, "I'll bounce things off your face," and telling anyone who thinks they're rough to turn up at radio so he can knock them out is always great. This set is also noticeable for Jammer telling Marcus Nasty he'll knock him out, which is probably the most ridiculous thing I've ever heard in a grime set.
Wiley - Nightbus Dubplate
To get the full background on this, you could probably do with downloading Logan Sama's The War Report, which is basically a mixtape full of war dubs from a great era in grime. Basically though, The Movement was a loose collective of MCs (Ghetto, Scorcher, Wretch32, etc) who viewed themselves as being slightly above the rest of the grime 'scene', and to prove it released a load of mediocre rap tunes, then gradually disbanded. Anyway, The Movement had been writing dubs for Wiley for a while, some good and some slightly ineffectual. This one kind of knocks them into a cocked hat, a really virtuoso perfomance, akin to his breathless Westwood freestyle. This is probably the best thing Wiley's done that wasn't on a set, and there was no comeback from it really – although it didn't really stop them trying.
Ghetts vs Tempa T
There's a lot of scurrilous stuff behind this clash that I don't really feel I can talk about without seeming like some bizarre gossip monger, but it's still worth watching even without the background. This would definitely have been a lot more interesting had Westwood changed up the beat every now and again, as opposed to letting this one ride out forever. That said, there is a lot of great energy in this, and it really does go back and forth a fair bit. Ghetto was in the second incarnation of NASTY Crew way back, and the fact that Tempa T bottled Griminal at Eskimo Dance certainly plays into this. The whole situation was going back and forth for a while before something happened and it stopped.
Terminator vs Rhymestein
"Your mum's down Stratford Rex/getting chased by feds/40 years old and stealing peds"


Rhymestein wasn't even a bad MC (he wasn't great either, mind), but he's really, really outclassed here. This was on Axe FM, which is overlooked a lot because it was an internet-only station, but there were some great clashes on there (and a really good DVD: Raw Footage). Terminator kills him here, brilliant stuff.
September 2007
There was an incredible weekend of clashes in September 2007 which eventually led to grime shows being booted off Rinse FM for a while. Basically, the vast majority of active MCs at the time descended on Rinse for a good six hour stretch, and there were too many clashes to mention, really.
There's also a mini clash between Blacks and Ghetto and Tinchy Stryder (pre-pop career) killing Ghetto off with literally one bar. As I've said before though, I'm not a big fan of Ghetto, so your opinion on it may well differ. In a sense, this is one of the last big grime sets, solely due to the quantity of MCs involved. You may see it at raves or whatever, but it's not really that commonplace to get so many MCs on one set these days, let alone some of the 'bigger' names as you did on this one.