Rescued From The Fire: Carlos Niño
Whether as a bandleader, producer, musician or director, the Los Angeles-based spiritual jazz and folk evangelist Carlos Niño stays focused on elevating the world through high vibrations. His copious catalogue covers terrain as a multi-instrumentalist – in the 40-member jazz collective Build An Ark and the pastoral sound spectrum project Turn On The Sunlight, amongst others – and a producer for the likes of the siren Mia Doi Todd and cosmic soul singer Dwight Trible.
As the longtime host and DJ of Spaceways Radio (now broadcast through dublab) in Los Angeles, Niño has demonstrated a knack for showcasing a wide variety of uplifiting, expansive sounds blurring boundaries between psych, soul, jazz, folk, krautrock and beyond. Below, he chronicles which album he's going to carry with him when flames start licking beyond the kitchen door.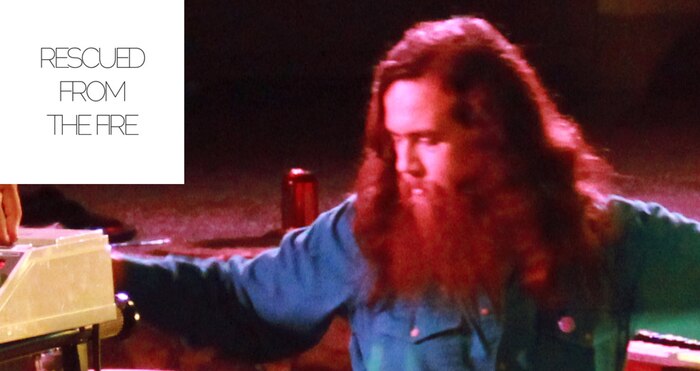 The Jimi Hendrix Experience - Electric Lady Land (Track Record, 1968)
If all were burning, not just my house (as Jimi sings, "down, down, down down"), I'd rescue and protect my original UK Track Records release of Electric Ladyland, and its US Reprise Records counterpart – with accompanying 45s, as they're all together in a small case – because it's the most complete and expansive record I can think of. Hendrix is a symbol of life in all its colour and vibrancy. This, his third full-length, a self-produced double album released in 1968, has more range and variety than any other record I know.
Bliss, distortion ("...And The Gods Made Love", "Moon, Turn The Tides... Gently Gently Away"); cosmic, psychedelic journey through apocalypse ("1983... (A Merman I Should Turn To Be)"); deep blues ("Voodoo Chile", "Voodoo Child (Slight Return)"); epic covers - "Come On (Let the Good Times Roll)", "All Along the Watchtower"); dance floor stompers ("Crosstown Traffic", "Gypsy Eyes"); progressive rock complete with organs ("House Burning Down", "Burning Of The Midnight Lamp").
It's visionary and amazing in every way, from its incredibly creative stereo mix, to the collaborative, cooperative configurations of musicians that joined the sessions. He sings, plays electric guitar, piano, percussion, comb and paper kazoo, electric harpsichord, bass and more! Lyrically, this fiery Sagittarius is on one... maybe many! He was reporting on the state of the world, war, spiritual expanse, love and relationships, all through the extreme weather of facing the depths of his soul and having the courage to go deeper. Sit with this masterpiece, preferably in its original US vinyl sequence, open up your heart and let your mind be blown!