Rescued From The Fire: Harold Budd on Tuxedomoon
An ongoing series in which we ask artists the record they'd risk life and limb to save from a burning inferno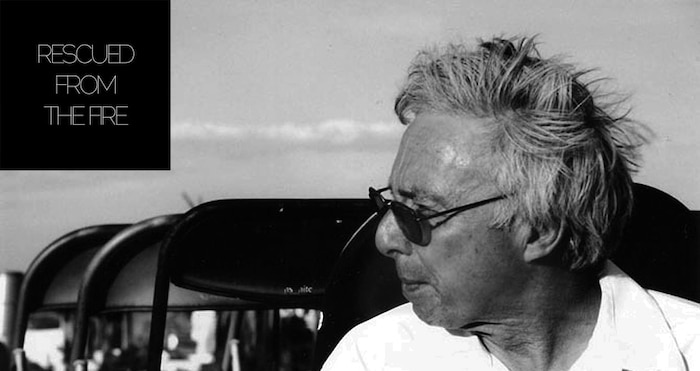 Revered ambient composer and keyboardist Harold Budd reveals pristine elegance through simple forms. His music frequently takes shape in delicate, dynamic compositions stripped to the absolute minimum – and it is through these basics that his beauty shines brightly.
Many have come to know Budd's music through his legendary collaborations with Brian Eno and Cocteau Twins. Further treasures lay in store for those who explore his ambient solo works and avant garde explorations. In this 36th instalment of Rescued from the Fire, Budd reveals himself as a man whose musical minimalism transcends to his album collection.
Tuxedomoon - The Ghost Sonata (Les Temps Modernes, 1991)
From my vast cache of CDs – maybe 15 – I chose two initially, neither being a "favourite". I have no favourite CDs, or at least I don't seem to for longer than a day or two... Then I give them away. I find myself returning now and then to re-taste the flavour of some, in this case Chet Baker's Let's Get Lost from Bruce Weber's film, and Ghost Sonata by Tuxedomoon. I'll stick with the latter.
I first came across it over a decade ago at a record company's storage in the small Tuscan town of San Giovanni Valdarno. I was attracted by the CD's cover – it was a matte finish, which I thought was amazingly attractive. (Years later Steven Brown told me that my matte copy was rare). It's a very mysterious piece: disjunct yet of-a-piece – a rarity indeed. To me it's perfect theatre music (a medium I know nothing about, except in my imagination), filled highly decorative simplicity, and enchanting.