Headphone Highlights: John Talabot
Barcelona's John Talabot has been causing quite a stir on the international club circuit. Being rather elusive when it comes to showing his face, John's ecstatic tunes are a far cry from the cleaned-up, emotion-lacking patterns some might mistake for house music these days. Traces of afro-beat, Northern soul and South American music are as present in his music as Detroit techno and the cosmic side of disco. His acclaimed releases on Permanent Vacation and Young Turks gained him an NME breakthrough feature and a 'Best New Music' dubbing on Pitchfork. Taking a break from the studio and co-running the Hivern Disc label, he paused to give his Headphone Highlights. You can hear the audio of this at RBMA Radio.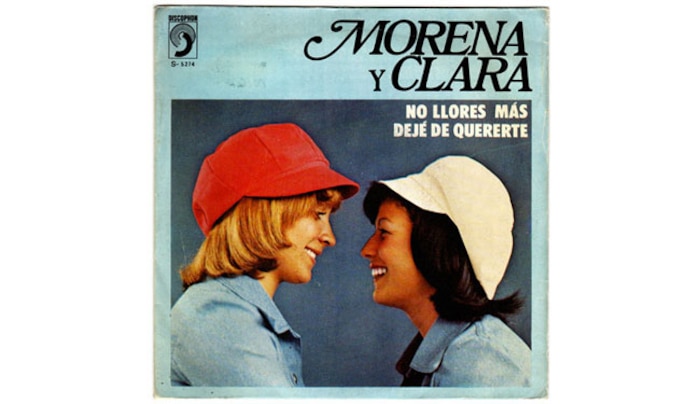 Morena Y Clara "No Llores Más" (Discophon, 1974)
This track is called "No Llores Mas," from a band called Morena y Clara. They are Spanish, and I recently discovered it in a compilation of rumba Española. I like the percussion, the rhythm. It reminds me of when I was a child. It's kind of a flamenco-style but with a kind of disco vibe. Percussions and drums are really important. For me, it's like what makes a track move. It's in the same point of the melody or the vocals. I really like percussions. I always focus on that.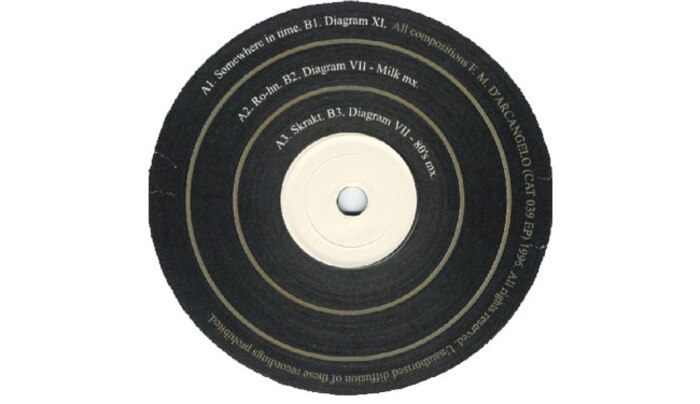 D'Arcangelo "Diagram XI" (Rephlex, 1996)
This track is from D'Arcangelo. From his EP released a long time ago, on Rephlex. That was, for the people that don't know it, the Aphex Twin label. And it's the number 39 of the catalogue. It's a golden record. And it's one of my favourite tracks ever. Like, when I was a kid, I used to listen to this every day. And I like that kind of percussion with '70s drum machines, like Rhythm Ace Tone. That kind of vibe. That double drum. And the melody is quite nice. It has that kind of '90s rave feeling, too. But in a Balearic way? I don't know how to explain it. They are really particular. This record and the one that they released on Nature. They are really awesome.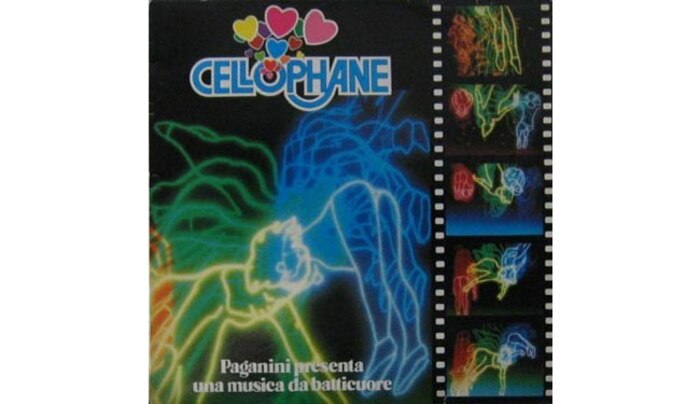 Cellophane "Gimme Love" (SPQR, 1983)
This track is called "Gimme Love". It's from a band called Cellophane. It's Italo disco. It was released on a label from a club in Miramare di Rimini, I think. And it's pure Italo, but with a really strange percussion and a really strange vocoder. It's really nice, the programming. It's really strange. It's not really '80s. It's, like, quiet. And synch. And I like that kind of vibe that you don't know. Yeah, I have a quite huge collection of Italo. I used to collect it before. Yeah, I have it. And sometimes I play it. But not so often. Yeah, sometimes it's cheesy. But I think that this one maintains a '70s vibe that you can still play it. And the rhythms are so strange that it's still elegant.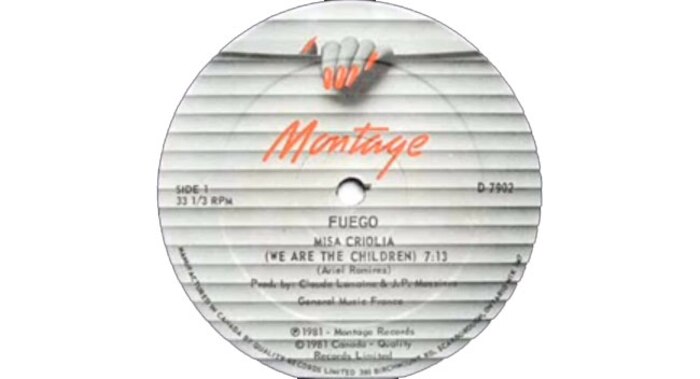 Fuego "Misa Criolla" (Montage, 1981)
I Iove this one. It's really crazy. I don't know what is it. I bought this record because of the name, and I discovered this slow, really saccharine music. That kind of melodies, I love it. I love the drums, and I love the bass, and the vocals. It's quite epic. It looks like some kind of mixture of Popol Vuh and… I don't know. I haven't sampled [it], but I could. But I'd never do it. I really like the track. I think it's really perfect. They combine English and Spanish, too.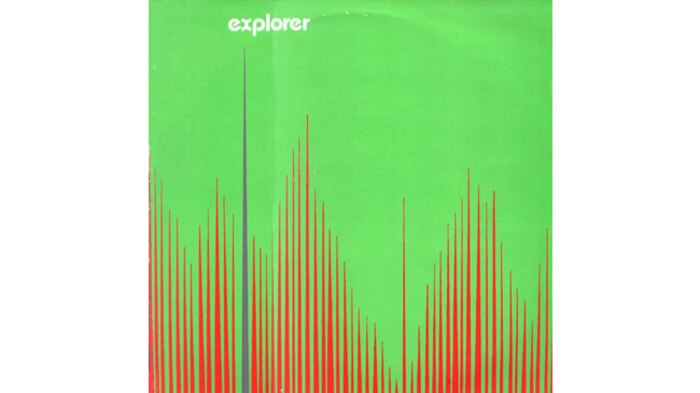 Explorer "Enjaw J" (X, 1982)
It's some kind of crowd with drums. I don't know how to describe it. It's epic, too. But it's really nice. The melody's really, really nice. Remember that kind of percussion? Like it looks like someone is riding a horse? Like, duh-duh-din duh-duh-din. But it's really nice. I'm not that kind of DJ that takes a lot of care on the mixing. Like I'm more like American. I grew up listening a lot of Hot Mix stuff, Mickey Oliver, Chicago mixers. I prefer to make some kind of surprise, and make a raw mix and change the style than be always playing the same tune after the same tune, you know? I prefer that. Because I've been making warm-ups to a lot of people, and I've seen like so boring sets in my life. Like all the same tracks in the set. I don't want that happening when I'm playing. I like to make surprises and sometimes you take risks that you shouldn't, but in the end it's more funny, always, than keep playing the same tune.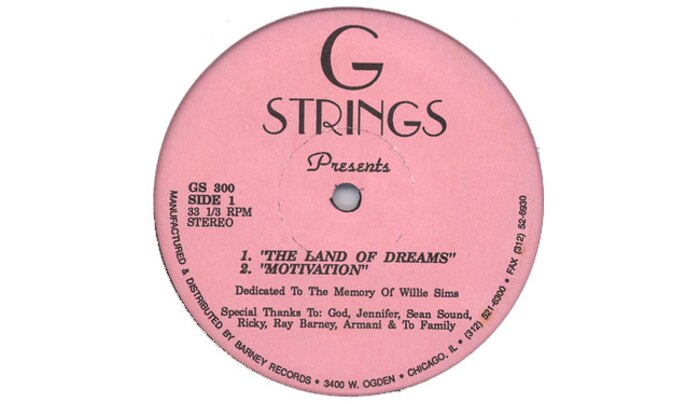 G Strings "The Land Of Dreams" (G Strings, 1990)
This one is "Land Of Dreams" It's really raw, Chicago, distorted. Sounds like shit, but I love it. I don't know. For me, it's like the beginning of everything. Of the techno music. How it was conceived. I don't know how many musicians were making these tracks or they were only kids playing with a four-track sequencer, a tape recorder and some synthesizer. But they make music that still today says me something. A lot of music that it's made today, with a lot of plug-ins and everything, don't do that effect in my person. Sometimes having a different sound or a bad sound, it means that you are saying, like, "Here is my personality," too, and "I don't care if my music sounds good or bad. This is my music and it's OK like this way." Doesn't mean that you are not going to play better-sounding tracks, or that you are not gonna do it. But if it's OK for you how it sounds, it doesn't mind if it sounds perfect or not. This is your sound, and your sound has to be different to all the other music in the world. And I think that's important, to take a conception of your music. Like my music is, I feel it different from the rest. And that's important for me to bring the project further.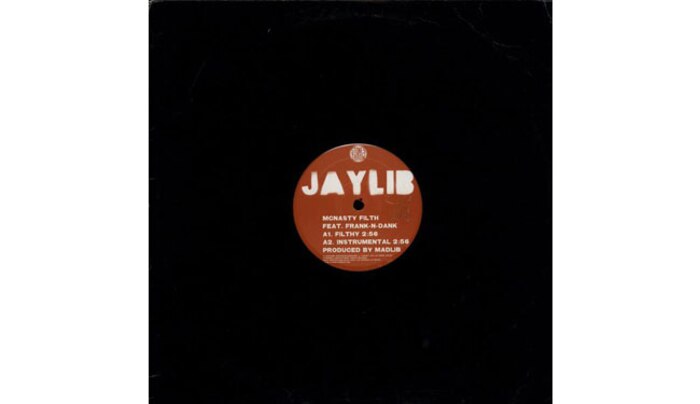 Jaylib "McNasty Filth" (Stones Throw, 2004)
This one is one of my favourite tracks of Jaylib. It's a project of Madlib and J Dilla. When I was making music at the beginning, I always liked this track for the using of samples. I wanted to make house in that way, using like small fragments of different parts of a track. I think it has some kind of vibe, but in a house-y way.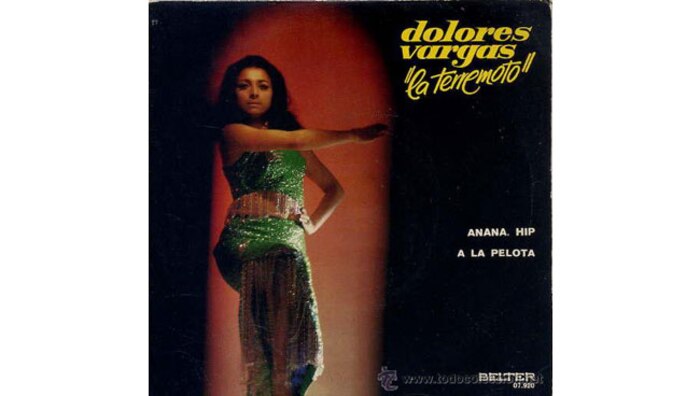 Dolores Vargas 'La Terremoto' "A La Pelota" (Discos Belter, 1971)
This could totally be in the Kill Bill soundtrack. It's a Spanish track from Dolores Vargas's 'La Terremoto'. Pretty flamenco. It's about a bull and a guy that goes to the bullfighting. Yeah, really flamenco-themed.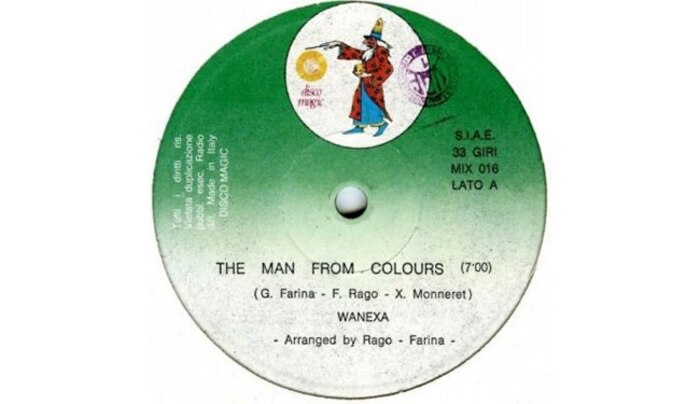 Wanexa "The Man From Colours" (Discomagic, 1982)
Another Italo track. Pretty popular by the Italo-lovers. So cheesy. Wanexa. It's "The Man From Colours". And it sounds like that. It's not a problem of the ripping or whatever. The vinyl sounds this way. It sounds like crap, and I love this kind of sound. Like really distorted and sometimes the stereo goes and comes. And there is a lot of flanger in the hi-hats. It was produced by a couple of producers called Rago and Farina that made, for me, some of the best Italo tunes, like "Robot Is Systematic", "Expensive", "Life With You", this one, and, I don't know, some more tracks.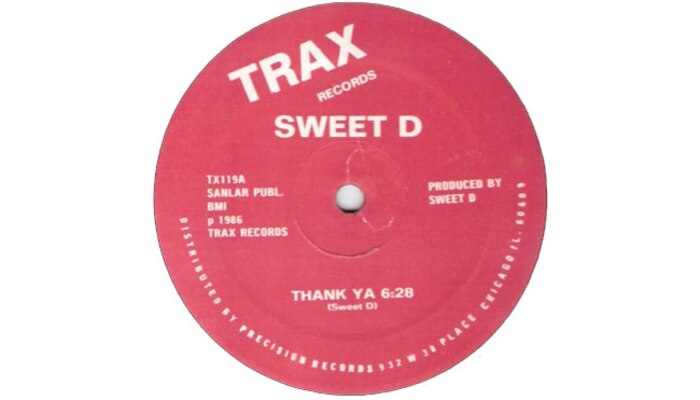 Sweet D "Thank Ya" (Trax, 1986)
This is one of my favourite Trax records ever. "Thank ya for the track you lost." "Thank Ya", I think it's called. I like it. It's risky, too, but that piano, with the organ, is epic. I discovered it through the cybernetic radio. They have been really doing things on the internet, like, for the last 12 years. Something like that. I've been always a follower of their scene. The Hague, Rotterdam, Clone, Biolex, Legowelt — that kind of thing, I've been a follower. Sometimes they are too purist. You know, like, they are too much. But a lot of things I discover through them. And, uh, all the Mickey Oliver mixes and the WVMX radio stuff. The best ones, I think, are from '87 to '89, before maybe hip-house explosion and that kind of stuff. I like this kind of piano. It's like, maybe it's a bit '90s, but it has this production that is still '80s. There is a lack of things.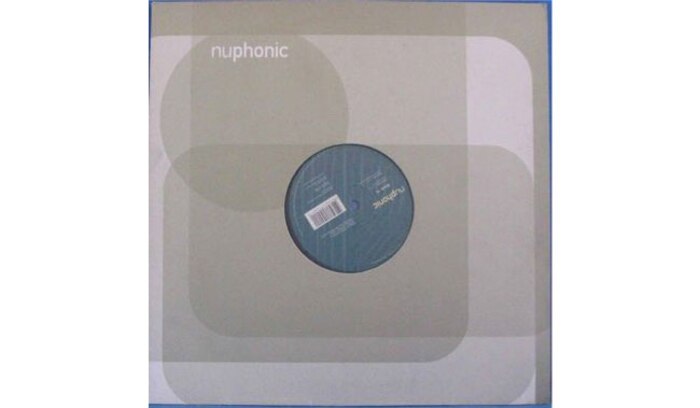 Block 16 "Electrokution" (Nuphonic, 2000)
The last one, I think, is the more new track. Block 16, "Electrokution". Yeah, it's amazing. I discovered it on a mix of Andrew Weatherall, like, a long time ago, when it went out. Maybe it's ten years ago, or 12 years ago. But the breaks are really amazing, too. It's a really cosmic track. I still play it sometimes.