Rescued From The Fire: Untold
An ongoing series in which we ask artists the record they'd risk life and limb to save from a burning inferno
Untold is one of a league of producers viewing foundational British bass genres like jungle, two-step and grime through the lens of techno minimalism. His releases on R&S, Hotflush, Hessle Audio and his own Hemlock Recordings – particularly his recent series of Change In A Dynamic Environment EPs – explore taut energy dynamics between crispy percussive elements, clever turns of bass and kicks that rattle the warehouse doors. God forbid anyone firebomb this man's record collection, but just in case, we asked him what twelve he would shepherd from the flames.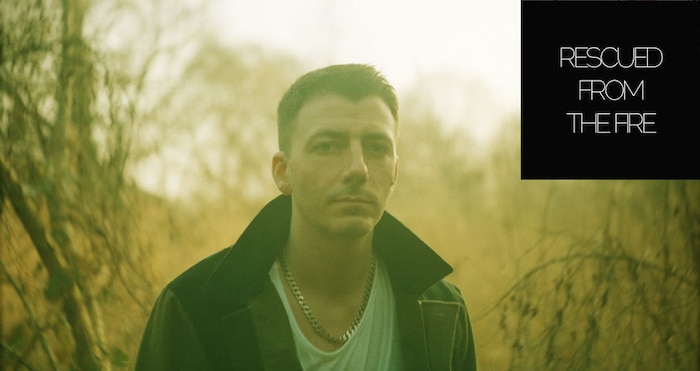 Deep Blue "The Helicopter Tune" (Moving Shadow, 1993)
For me, this will always be the ultimate jungle anthem. "Helicopter" was dropped in pretty much every rave and pirate radio set in 1994 and sounded like nothing else at the time. It was one of the first records I bought once I'd scraped enough money together to buy some belt-drive turntables.
The drums on the track seemed so futuristic compared to the densely layered breakbeats of the era. When it got reloaded (as it often was), the pulsing helicopter sound effect in the intro – which lasted a full 30 seconds – got more intense every time you heard it. When the drop finally arrived, it sounded thunderous… even though it's little more than a drum break and some bongos.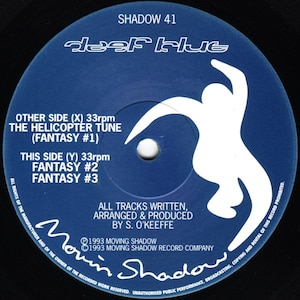 This track introduced me to mixing in key and hit home about how well you have to know your records. The main section is driven by two lush chords that sound beautiful on their own but could create a horrible dissonance if mixed in with some of the melodic piano tracks of the same era. In that sense, it was also my first experience of jazz!
I liked the packaging as well. It cemented the Moving Shadow logo firmly in my brain, and from then on I kept an eye out for the label. I guess it was my first taste of brand loyalty. The more Shadow 12"s I owned, the more iconic they became to me. As soon as I saw that logo in the record shop racks I knew I needed the track; I knew it was going to blow me away. The way Moving Shadow presented themselves was a big inspiration for the artwork and quality control we sought for Hemlock.