Headphone Highlights: The Gaslamp Killer
The Gaslamp Killer is one of the lynchpins of Flying Lotus's Brainfeeder label, renowned for his psychedelic productions – including his work for Gonjasufi – and selections, as well as his theatrical performances. In this hyperlinked, text version of his Headphone Highlights (check out the full audio at RBMA Radio), he clues us in on the work that illustrates his own dynamic.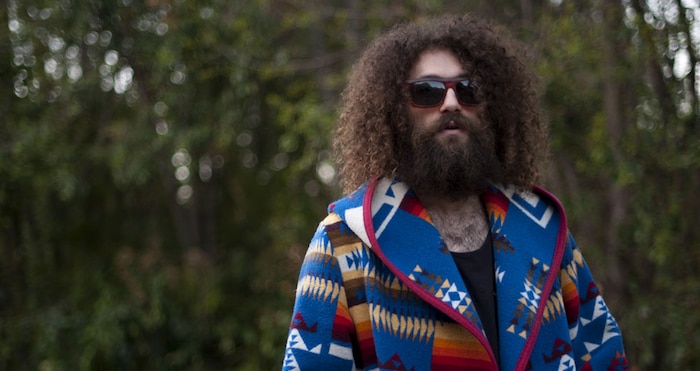 So, I put together Headphone Highlights with the idea that I would give you half songs that I like to put on when I'm in an introspective mood, or like to chill and feel chill vibes, and the other half are club songs. There's exactly half and half, so half of my favourite club bangers, half of my classic hits, how 'bout that? So, we're doing it a little different this time.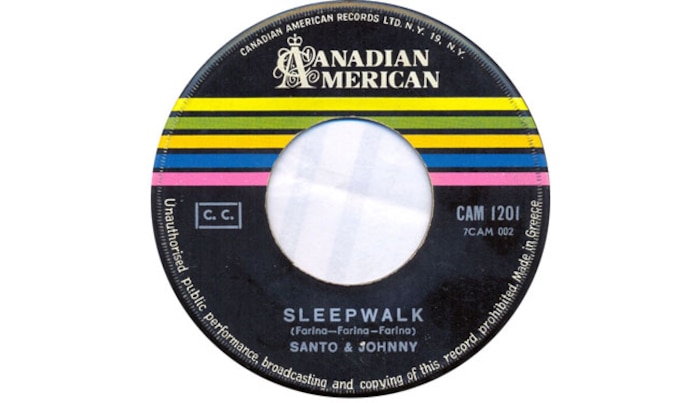 Santo & Johnny "Sleepwalk" (Canadian-American)
First one I went with is a song by Santo & Johnny called "Sleepwalk". This song is very famous, classic American song. It was in the movie La Bamba, and that's how a lot of us heard this song first. But it's also been used in countless other films and it just has this slide guitar – creepy, sad, moody, very, very, very beautiful… it's hard to explain, really. It's all about the psychedelic slide guitar on this song. It's very, very rich and emotional music. Definitely one of my favourite songs of all time for any occasion, but besides maybe not a wedding. Actually, yeah, I bet you somebody could play it at their wedding. They could find a place to play it. It's a good slow dance song, but it's pretty sad.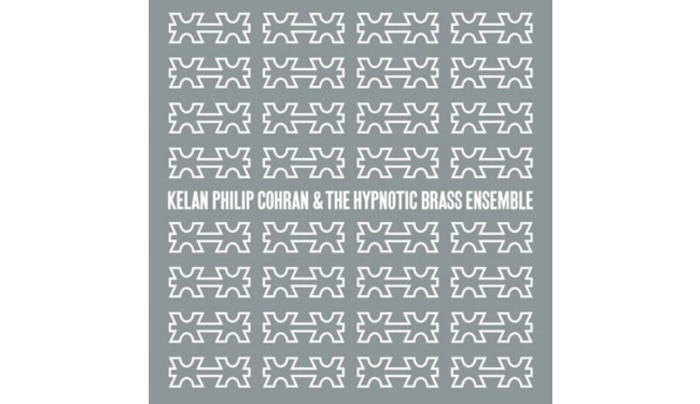 Kelan Philip Cohran & The Hypnotic Brass Ensemble "Cuernavaca" (Honest Jon's)
The Hypnotic Brass Ensemble were trained since childhood by their father Philip Cohran. He is one of the founding members of the Sun Ra Arkestra, and I won't get too deep on their story, even though it's an incredible story. This song I chose is called "Cuernavaca", and it sounds like their drunk Latino uncle got into the studio with some dancing girls and flipped their whole sound upside down. And it has a perfect title for that vibe, which is "Cuernavaca" which is a place in Mexico. It's one of the best cruising songs I've ever heard in my life, and I've had it on repeat for months now. Very relaxing, cool, kind of cruising music.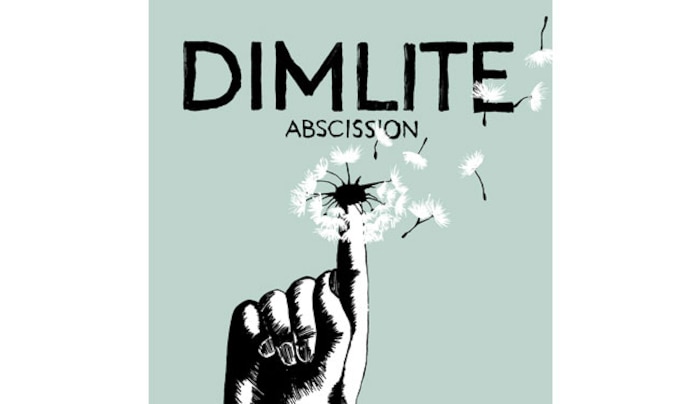 Dimlite "Hubris For Hubris" (Ripl Music)
The next one is one of my favourite Dimlite songs that I've ever heard. Dimlite is from Bern, Switzerland. He is a very, very talented young man, and the song I chose of Dimlite's is "Hubris For Hubris". He's pretty much my hero. Nobody's doing what Dimlite is doing right now, nor has there ever been such a well-rounded multi-instrumentalist producer in our generation who's able to make music like this. With this song, specifically, he goes from this unbelievable Jon Brion sounding pianos into some progressive jazz rhythms and Beach Boys style vocal harmonies from heaven, all the while keeping it electronic and really dirty and progressive. It's incredible.
I found out about Dimlite in the year 2000 from my friend DJ Kutmah. Dimlite's records started to appear in record stores in LA, just in the hip hop, instrumental section, and a lot of DJs in LA were really interested in instrumental hip hop, and we would search for it wherever we could. Dimlite started putting out these beat records, immediately it was more progressive than other people's music, and then he did a Prefuse 73 collaboration, which also helped bring some light to Dimlite.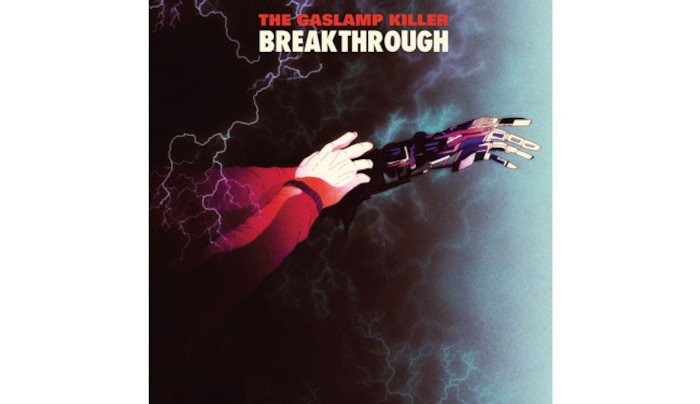 The Gaslamp Killer feat. Dimlite "7 Years Of Bad Luck For Fun" (Brainfeeder)
While we're on the subject of Dimlite, another song I chose is "7 Years Of Bad Luck For Fun", off of my new album Breakthrough. This song I made with Dimlite over the internet. I played the drums at a studio in San Francisco and my friend Mophono engineered and arranged some of my live drumming. I sent that to Dimlite and he took out his crazy synthesizers and made the song "7 Years Of Back Luck For Fun".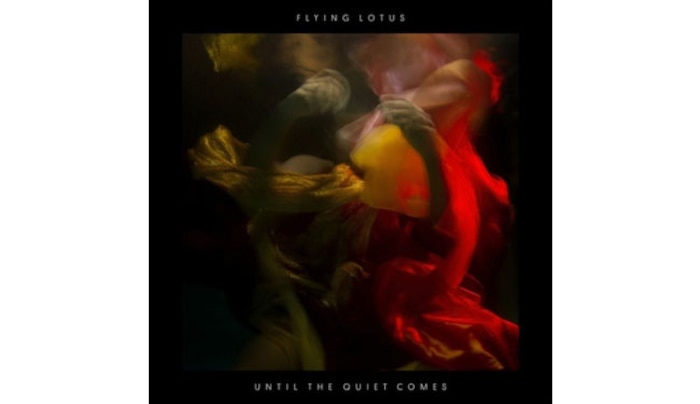 Flying Lotus "See Thru To U" feat. Erykah Badu (Warp)
Another person who I think is really leading the instrumental hip hop game is Flying Lotus, and as you know Flying Lotus is one of the best, as is Erykah Badu, and they came together on this song "See Thru To U" on the new album Until The Quiet Comes, which is out October 1st on Warp Records. Might be the best song from Lotus and from Erykah Badu I've ever heard, which is saying a lot. And I feel like Flying Lotus brought Erykah Badu to new heights that she has never seen, with his instrumental. And I feel like her voice brought his music to new heights that it's never seen through her vibe, her energy, her voice and her style. And they came together to make "See Thru To U" and it's one of my favourite songs right now.
Mono/Poly "Crew" (Hit+Run)
My friend Mono/Poly, who is also on Brainfeeder, made a song called "Crew". This song is available on the Hit+Run Road Kill compilation. Hit+Run Road Kill Vol 1, a selection of amazing music featuring Computer Jay, Daedelus, Zackey Force Funk, a lot of great producers, but Mono/Poly "Crew" is the standout song on this compilation. Every time I play it, I get an insane reaction from the audience. I always get a great reaction from kids when I play Mono/Poly music. it has a very, very deep, aggressive, but still very hip hop, very soulful sound. But with this song "Crew", he really puts the magic, because the way it hits in the system, it just sounds so amazing, and it gets all the kids really pumped up. I really like it, and it's fricking dark as dark can get.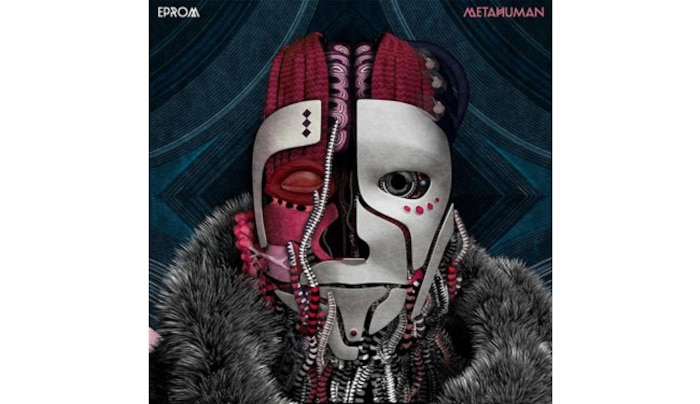 Eprom "Prototype" (Rwina)
Speaking of dark, my man Eprom, one of my favourite producers in the world. Right now, he is top three on the West Coast for me, of producers. I love him, I love his music, I love his style. The song I chose is "Prototype". It's one of the most Wu-Tang inspired electronic hip hop songs I've ever heard. It sounds like it should have been in the 90s on an Ultramagnetic album or Wu-Tang album, or some kind of really raw East Coast hip hop sounding energy. The energy is on some b-boy shit, it's like some very breakdancing, graffiti-writing, freestyling, scratch battling – very, very hip hop. I could see it in the background of skate videos or in the background of any kind of graffiti video, or any kind of montage of any sports, you know what I mean? It brings all these visions into my head. That's "Prototype" by Eprom, on the new album Metahuman.
I grew up watching a lot of skateboarding videos, graffiti videos and hip hop videos, of all kinds. Before the days of YouTube, we were passing VHS tapes around. Before DVDs even, we were passing these videocassette tapes around with these amazing skate videos, and the skaters would always put together the best soundtracks for their part. And everybody's skate part or BMX part, or any alternative sport videos or graffiti videos, everybody would have their favourite music in the background of them doing their thing, and a lot of the time that's how I found out about old soul, funk, rock and hip hop originals. That's how I heard a lot of old hip hop beats and a lot of instrumentals and stuff like that, so that definitely affected me.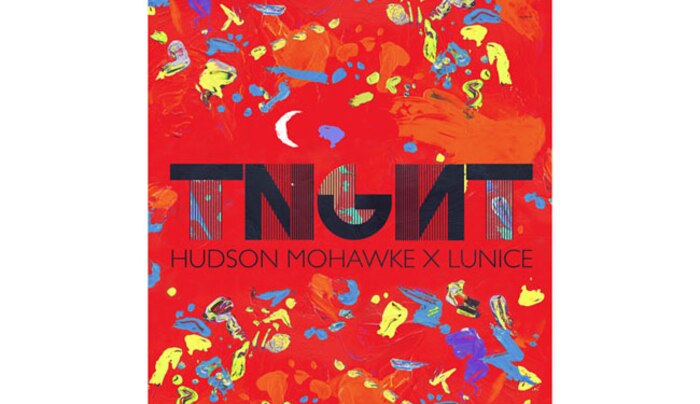 TNGHT "Bugg'n" (Warp)
One of my favourite songs to play out right now, also, is TNGHT "Bugg'n". Hudson Mohawke and Lunice came together for this EP and the standout track, in my opinion is "Bugg'n". It has one of the best kick drums in all of hip hop today, and I think that any rapper in the world would kill to get their hands on this beat, but instead of trying to sell it to some rappers, they put it out as an instrumental on Warp Records, and that in itself is a beautiful thing. Very ballsy, very brave, new, future, 'we don't need a singer, we don't need a rapper' kind of attitude that I've been going with for a long time. And it's nice to hear this club instrumental get played by all the DJs in all different clubs, and all the girls love it, and all the guys love it. It starts moshpits, but it also gets the girls shaking their ass. It's the perfect frickin' club tune ever, "Bugg'n".
Title image of The Gaslamp Killer by B+.