Reggae In Brazil: A Pilgrimage To São Luís Do Maranhão
In this special report on the unlikely reggae scene in São Luís do Maranhão, author and Jamaican music historian David Katz makes a journey to reggae's anti-paradise in the furthermost reaches of Brazil.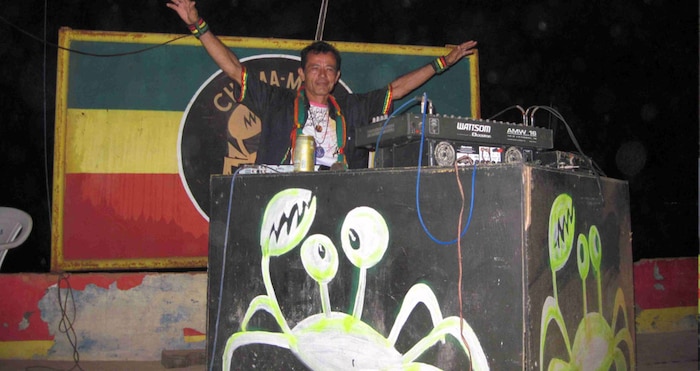 In the far northeast of Brazil, midway between the touristic haven of Fortaleza and the Amazon gateway of Belem, lies the ragged coastal city of São Luís do Maranhão. Long hailed as the 'Reggae Capital of Brazil', and known locally as the 'Brazilian Jamaica', São Luís has enjoyed a thriving reggae scene for decades, but the scene is as atypical as its setting, not unlike a tropical version of a British 'northern soul' town, except with obscure Jamaican roots and British lovers rock being the driving elements that power intense loyalty. In a rough city that has a 'wild west' feel, with dwindling infrastructure, alleged governmental corruption, and shadowy elements at play, reggae is a common denominator that cuts across every boundary in one of Brazil's poorest and most ethnically diverse locations. São Luís is the kind of place you could not dream up if you tried, and the reggae anti-paradise at the core of its being simply must be experienced to be believed.
Reggae music has remained a largely unknown and somewhat rejected form in most of Brazil, being very much an underground phenomenon. But the exact opposite is true in São Luís do Maranhão, where reggae is a constant soundtrack.
Since Brazil is so huge as to be a South American sub-continent, it is difficult to generalise about the place. This is especially true for its rich musical heritage, which has intensive regional variation. It is safe to say that when most people think of Brazil, samba and bossa nova are the musical forms that instantly spring to mind. Dig a little deeper and you might find Rio's up-tempo choro, the maracatu and coco beats of Pernambuco, or the accordion-based forro of the northeast interior. There is rock, jazz and rap in abundance. Yet nearly always, reggae is simply absent. It is true that Salvador's Olodum began producing a samba-reggae hybrid in the mid-1980s, following the local popularity of Jimmy Cliff – who spent considerable time there. But the resultant mixture was heavily rooted in samba, with only the slightest reggae undercurrent. And in the following decade, Carlinhos Brown's Timbalada morphed the form ever closer to the local pop style, axé, shifting samba-reggae farther from its already obscured Jamaican root. In general, aside from the perpetually popular Marley and Cliff, reggae music has remained a largely unknown and somewhat rejected form in most of Brazil, being very much an underground phenomenon.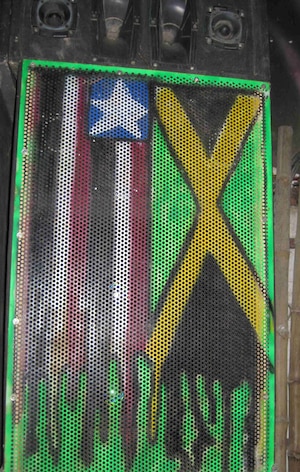 "If we play too much Jamaican music, the public disappears," insists Selector Raiz of Ministereo Publico, Salvador's leading reggae sound system. "We can't just play Studio One or Taxi Gang all night. We have to drop in some Gilberto Gil and Jorge Ben to draw them back." But the exact opposite is true in São Luís do Maranhão, where reggae is a constant soundtrack.
I first heard mention of this mythical place on a visit to Jamaica in 1998. At GG Records, close to Kingston's National Arena, I found aging singer George Faith working on some new ballads, voicing his lyrics over vintage rhythms of the early 80s, for releases specifically aimed at the Maranhão market. During the same trip, at Joe Gibbs' studio, I discovered a more intense Maranhão connection: both Gibbs and his in-house producer, Sidney 'Luddy' Crooks of the Pioneers, had shacked-up with women from Maranhão, and were also revamping vintage rhythms specifically to release there. Crooks moved to São Luís on a full-time basis shortly thereafter, and still lives in the city today, along with reggae crooner Honey Boy – a Jamaican that made his name in England with soft cover tunes and sentimental ballads. Several reggae pilgrims I know also raved about the place. Most notably, a friend from California, who spins records under the name Doctor Sapatoo, had even played out as a disc jockey in São Luís, but described the attendant crowd as one of the most difficult he'd ever played to: certain lesser-known tunes brought plenty of adoration, but other tracks that are typically revered by American and European reggae audiences left the Maranhão reggae devotees totally cold. It seems that not just any reggae will do in São Luís do Maranhão. It has to be the kind of reggae that makes sense there.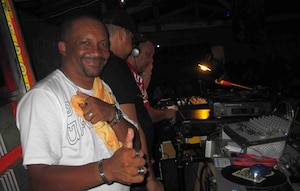 When I finally managed to visit the city myself in November, 2010, I discovered that one of the reasons why São Luís is so unique is that it remains largely free from outside influence. Direct flights from European cities are non-existent, and most international connections are routed via distant São Paulo, which is nearly 3000 kilometres farther south, meaning that I had to cross the massive country's turbulence-strewn mountain ranges twice just to get there.
On arrival, it was immediately apparent that São Luís is one of the poorest and most neglected cities in Brazil. In fact, the northeast is the nation's most economically deprived region, and São Luís its most impoverished capital city. Although the potentially picturesque town centre has recently been granted UNESCO World Heritage status – due to the area of Praia Grande (known colloquially as the 'Zona'), with its many azuelos (the same lovely and highly distinctive blue tiles that decorate Lisbon's barrio alto, which were shipped here as ballast centuries ago) – many of the buildings are entirely collapsing, with trees sprouting from the walls and scorching sunlight pouring through the scant remains of their roofs. Just outside of town is a very long stretch of beach, which should be paradisiac, but as is the case with most Brazilian coastal cities, the four-lane highway that runs directly in front of the beach spoils the view of the Atlantic, while the water is heavily polluted due to dozens of oil tankers docked offshore. A public health scare exploded a few years ago when swimmers were taken seriously ill. Nevertheless, both beach and town have a rugged beauty, the grainy realness making the area a fitting home for reggae. And as in Jamaica, state politics are said to be particularly corrupt here, with some sound system operators being directly involved in the political process, giving coded messages at election time to guide the hands of potential voters.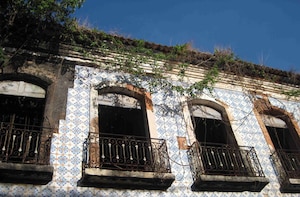 Most of the city's one million inhabitants live in sprawling favelas to the south and east, though at least these communities are at ground level, rather than the towering shantytowns that hover over Rio or Salvador. Spending time in the city, it soon became clear that São Luís is one of the most ethnically diverse parts of Brazil: as an old slave port, there is a substantial black population – which is very much at the heart of the place, despite constituting a minority (unlike in Eurocentric Rio or Sao Paolo, where the black populace sometimes seems relegated to the margins) – while closeness to the Amazon basin assures a thriving indigenous presence. On par with the indigenos are the Brazilians of European descent, many of them poor migrants from the barren hinterlands known as the Sertão, where only cactus grows in abundance. I would soon learn that reggae unites these diverse communities, being the universal language that enthrals all Marahnese, as attested to by the countless radiolas, which is what the locals call the huge sound systems that blast reggae in every corner of the city.
A mix between a waltzing lambada and a rude, Jamaican-styled rub-a-dub, with maybe a hint of some forgotten African style – if you can't master the step, locals will shun you.
The reggae scene apparently began some decades ago, when a local man named Riba Macedo heard a record in Belem, the Amazonian coastal city that lies some 500 kilometres west. The record was "Monkey Man" by Toots & The Maytals, and when Macedo brought the disc back to São Luís, it created a local sensation, since couples found it suited the type of close dancing that has always been popular here. (Witnessing couples grinding out this step on the city's many dance floors, I can only describe it as a mix between a waltzing lambada and a rude, Jamaican-styled rub-a-dub, with maybe a hint of some forgotten African style.) And if you can't master the step, locals will shun you, casting you into the venue's corners if you attempt to make an advance. Even folks from other parts of Brazil find it difficult to master (or so I am told). Potential reggae Travoltas beware: you may be told you have two left feet in São Luís.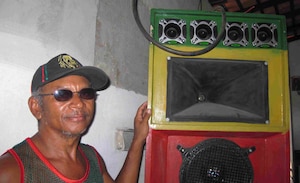 Through fortuitous connections, spending time with the town's notable radiola operators brought a lot of context to my understanding of reggae's hold on São Luís. Following Macedo's initial spearheading, during the late 1970s and early 1980s, the music made by singers from the Jamaican countryside – such as the falsetto-voiced Eric Donaldson, Jackie Brown of The Kingstonians and the bittersweet Maytones harmony duo – soon came into high demand, particularly after one Ras Zequinha began importing reggae through business links in São Paulo. Soon locals were travelling overseas to buy records, with London a primary destination, since the route to Jamaica was too costly and problematic to be viable. But most of the early pioneers did not speak English; stories abound of Portuguese-speaking reggae heads washing up in London's black record shops with hand-held tape recorders. Push 'play', and out came the message, in heavily accented English: "Hello, my name is João, I'm looking for reggae records." Anything to get the necessary goods.
As is the case with Jamaican sound systems, exclusivity has always been the key to a successful radiola, so many sets initially played their music on reel-to-reel tapes, in order to hide their vinyl from prying eyes. These days, the preferred format seems to be minidisc, though some hardcore sound systems insist on playing 100% vinyl – typically with labels removed. There is even a Maranhão State Vinyl Collectors' Association, which meets on a regular basis. And if you visit the home of Riba Macedo, you will find he keeps his records in an abandoned fridge to stop them from melting in the heat.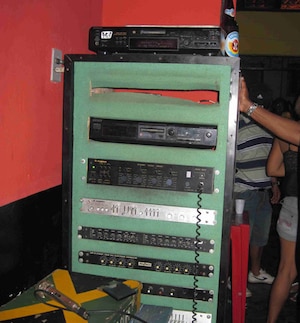 My true induction to reggae, São Luís style, began on a Sunday night at Chama Mare ('Sea Call'), a beautiful beachside bar in Ponta D'Areia, the closest beach to town, run by Ademar Danilo, who has produced records with Gregory Isaacs. The bar is very near the home base of massive sound system Super Itimaraty, who run a weekly session on another night. Much of the Chama Mare crowd is young and vaguely middle class (and spliffs were burning, which is highly unusual in Brazil), but on the covered dance floor, the clientele was very mixed: an older black man waltzed with a slim brunette, while an indigenous gent swayed with reckless abandon. The dancers whooped when laptop DJ Neto Miller dropped The Wailing Souls' "Jah Jah Give Us Life To Live", though not when he drew for Big Youth's "Screaming Target"; U Roy's "Natty Rebel" and Linton Kwesi Johnson found more favour, but the biggest response was reserved for Matumbi, plus odd reggae versions of Nielson's "I Can't Live" and Rod Stewart's "I Am Sailing".
Around midnight, our posse headed to Barrio De Fatima, a rougher area on the eastern edge of town, to hit a packed bar called Celso Cliff. The crowd, which spilled out into the street, was strictly local, with everyone sharing 40-ounce 'Arctic' beer bottles in plastic cups; the vibe was extremely friendly, with everyone dancing the night away to vintage roots on minidisc. Even the flat-chested transvestite with a crippled foot that was plying her trade by toilets seemed to be having a good time. Hardly a soul speaks English, yet they all knew every word to obscure songs like the Gladiators' "Looks Is Deceiving", The Meditations' "Babylon Trap Them" and Jackie Edwards' flying-cymbal epic, "Another Festival".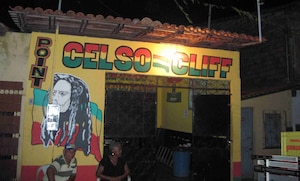 When the place closed, everyone drifted down to the main event of the night, Recorda São Luís ('São Luís Memories'), held at a massive union hall – a huge, airless building that resembled a cattle shed. DJ Jorge Black, one of the first locals to visit Jamaica regularly, ran this strictly vinyl affair. At midnight, the place was packed and the sweat pouring down the walls (though the muck on the floor may well have been piss, since there was a notable lack of toilet facilities). The crowd was a mix of young and old, black, white and indigenous, with some entire families out for a good time together, and it felt very strange to see couples spinning each other around, dancing very close, to deep 1970s roots records like Burning Spear's "African Teacher". Later, the laid-back, synth-laden sounds of "Breezin", by UK reggae band Tradition, made the entire place erupt. A banner from the Maranhão Vinyl Collectors' Association hung from the ceiling, and the host of a daily television 'reggae report' was there, which gives some indication as to how ingrained the reggae culture is here. I reached my bed just before sunrise, though needless to say, the music was still pumping when we left.
A few days later, Zequinha invited me over for lunch. He is a quiet man, living with his family in a modest dwelling, the dining room dwarfed by his huge radiola. He speaks no English, and has never been to Jamaica, but as reggae is his life, he was keen to learn about the personalities of heroes such as Bunny Wailer, and the facts of life on the island. His young daughter, who speaks a bit of English, proudly spoke of infant sons named Derrick and Dennis, after Derrick Morgan and Dennis Brown. A debate ensued about a recent performance of The Maytones, one of many veteran Jamaican acts to receive a career revitalisation here.
During my sojourn in São Luís there was all kinds of reggae happening every night. You can hear a bit of dancehall on the radio, but that style has not really caught on; instead, roots and lovers rock abound, with even a teenaged cabbie blaring Larry Marshall at top volume in his taxi. Special events are often held in distant suburbs, like the Kingston 777 Bar in the Anil district, but in the downtown zone it is easy to get a daily reggae dose: at the Port Bar, they blasted familiar stuff like Black Uhuru but threw in some strange dubs for good measure, while the rough 'n' ready Faustinho Bar played delicious lovers rock and strange cover tunes, livening up the public square opposite. But the best night to experience music turned out to be Friday, when the entire town gathers in the centre for free events, including performances by local Afro Blocos, as well as music from the Sertão. Later, the main Friday lick is the Roots Bar, a longstanding downtown landmark, where Jorge Black took charge of the resident radiola (known as the 'McLaren of Sound', after Formula One), keeping the dance floor packed all night.
A couple of weeks in São Luís was not enough to even scrape the surface of its thriving reggae scene, and as there are a number cultural festivals held in town, and some natural wonders nearby, I have vowed to return at the earliest opportunity. São Luís is a unique and non-touristic place with welcoming people who are subsumed by all things reggae, so I recommend it highly to all reggae lovers, who will surely feel as much at home there as I did.


With thanks to Leo Vidigal, Laura Guimarães, Carlão Benedito, Kavin D'Paulraj, Ras Zequinha & family, Jorge Black, Ademar Danilo, Mike Turner and Otavio Rodrigues. All photos, including title image of DJ Neto Miller at Chama Mare ©David Katz