The Californian disco-house duo Classixx – aka Michael David and Tyler Blake – keep their hits as sunny as the Golden State. This Thursday, they embark on a seven date Endless Summer tour up and down the West Coast of North America with RAC, Cosmic Kids and Jerome LOL. In preparation for that, we asked them three questions, each with three answers.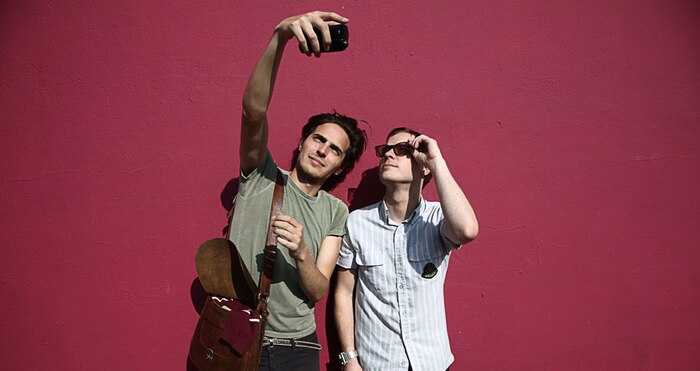 Michael David and Tyler Blake are as classic as duos come. The two friends have a rapport as easygoing as the music they make under the name Classixx – fitting, since they've been playing music together since they were 15.
Now in their late 20s, the Classixx boys have put their stamp on a certain style of disco-house: uplifting, golden and resolutely American, more influenced by classic rock, yacht rock and freestyle than Moroder or giallo. Like fellow US friends Holy Ghost, Cosmic Kids and RAC (with whom they'll be traveling the West Coast this month on the appropriately-named Endless Summer tour), Classixx wrap the highlights of 70s and 80s FM radio into a smooth disco-house idiom, vocals surfing effortlessly along champagne-fizzy synth melodies while an undertow of warm bass pushes and pulls underneath.
Their career as Classixx started innocently enough. First came a stream of ever-more interesting remixes (some under their former alias, Young Americans), where they turned up the smooth-and-sunny dial for indie rock and dance acts like Yacht, Drop The Lime, The Gossip and Phoenix. This led to a ton of DJ gigs playing beautiful-people pool parties and a small string of soulful original productions, including "I'll Get You" and "Into the Valley". Eventually, they locked themselves indoors with their Ensoniq EPS sampler and a Yamaha CP70 electric piano and finished their debut full-length; its first single, "Holding On" debuts this winter, with the entire package dropping early 2013.
Of course, being this cool took work. "At first, we used whatever gear we had access to," recalls Tyler. "Like crappy modern Boss drum machines and 90s Roland sound modules that you couldn't program, you just had to use the presets. Basically, it was electronic music that sounded pretty wack. All our shit would break every time we would have band practice and we would spend half the time fixing it!" Living in the suburban, ranch-filled LA suburb of Oak Park – past the outer edge of the San Fernando Valley and nearly an hour from anything 'downtown' – the two were hardly immersed in cutting-edge culture: skating lonely cul de sacs, having band practice in each others' garages, and even riding the occasional horse.
Although Michael and Tyler have since toured the world and become true gear hounds, they remain as Californian as they come. We asked them about some of their favourite things about the state they call home.
Tell us about three songs that you make you think of California.
Eric Burdon & The Animals "San Franciscan Nights"
Mike actually put this song on a mix for me when we were, like, 17. I had never heard it before that. It's the best. I think Mike mentioned to me that this had been one of his dad's favorite songs (he had passed away a couple years earlier). [Tyler]

The Pharcyde "Passin' Me By"
This song was recorded in Hollywood in the early 90s. I think The Pharcyde really successfully represent LA in their lyrics and stories. [Michael]

Randy Newman "I Love LA"
I know he's being ironic on this song, but fuck it! I love Randy Newman. [Tyler]

I can't believe I picked this one too! I legitimately really like this song. Randy Newman is one of the great American songwriters of all time, and he held no punches on this one. [Michael]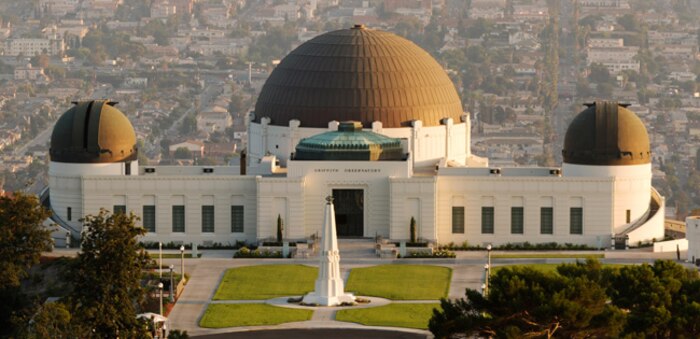 Describe three of your favorite Cali landmarks.
Griffith Park Observatory (Los Angeles)
The Observatory is an amazing place. It's perched up above the Hollywood Hills and provides an excellent view of the city. Also, the architecture is pretty quintessential classic LA. [Tyler]

The Apple Pan (Los Angeles)
This is a burger joint down the street from my place in Century City. It's a Los Angeles landmark that's been there and unchanged since the 1940s. The Johnny Rockets chain is entirely based on the Apple Pan. [Michael]

Getty Museum (Los Angeles)
I really love the Getty Museum in LA. It's only a few miles away from my house, but every time I go, it feels significant. The collection there is excellent and the construction is grand. [Michael]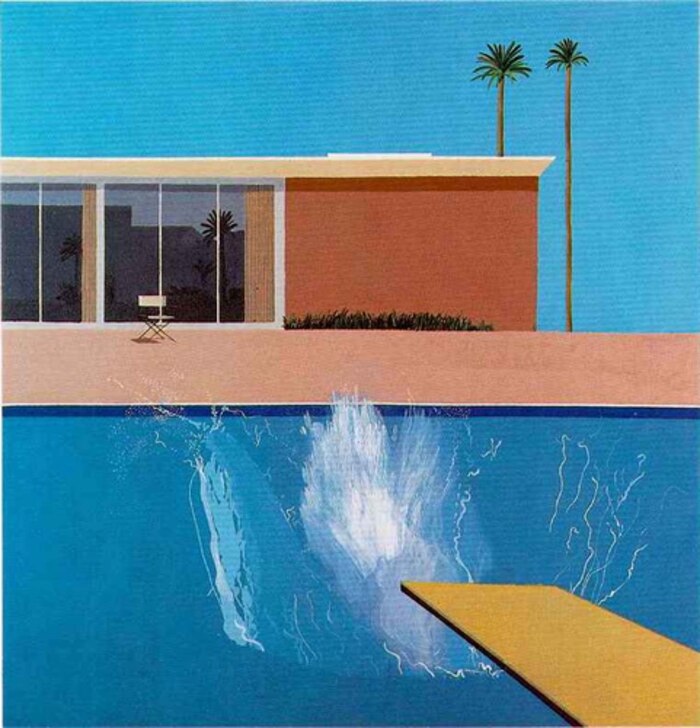 Who are three artists that signify California to you and why?
David Hockney
David Hockney is originally from England but I think he lives here in LA now. He comes to mind because he painted that great series of paintings of Los Angeles swimming pools called Splash! They are very iconic pieces of LA culture to me. [Tyler]

DJ Quik
DJ Quik is from Compton, and he's probably my favorite West Coast producer. I think his sound is very specific to the region. "Let's Get Down" with Tony Toni Tone is one I really like. [Michael]

John Lautner
John Lautner is an architect whose work lies all around Southern California. I love that his work is obviously directly inspired by the physical environment here. One of his most famous works is The Chemosphere. [Michael]