Top Ten Dope Jams Takedowns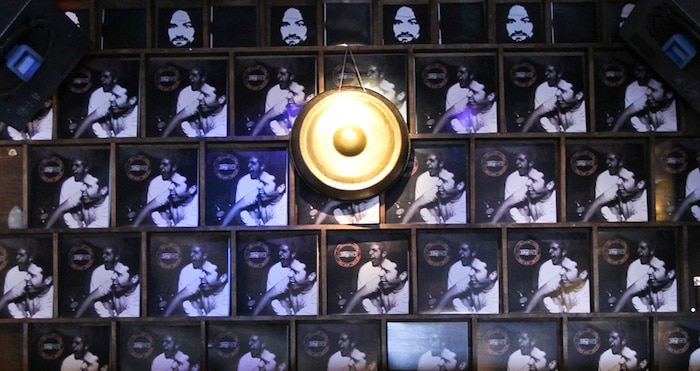 "You have to understand," Dope Jams' Francis Englehardt explained to Resident Advisor last year, "we are complete assholes. We are complete fucking assholes. We know that we're assholes and we're okay with that... The people that like us are usually assholes, too, or appreciate the fact that we're complete assholes, you know what I mean?"
Few storekeepers have been as passionate about the music that they sell — or about New York house of the 1990s in general — as Englehardt and partner Paul Nickerson, the cantankerous team that presided over Brooklyn record store Dope Jams. With an unparalleled selection both new and classic and an off-the-beaten path location, the store became a cult destination for serious house and techno collectors, who wore a hazing from its holier-than-thou employees as a badge of pride.
With Dope Jams' musical obsessions came a fair amount of vitriol for mediocre releases, fallen heroes and know-it-all new jacks, all expressed in the store's incendiary record reviews. More often than not, the Dope Jams crew was slagging the same things they were selling… and not everyone found their sense of humor all that funny. But as Dope Jams gets sets to close its physical doors this weekend, we can't help but admire what the crew over there was able to achieve. Whether you loved them or hated them, there was no one like Dope Jams. So, in honor of its closing, we decided to compile ten of our all-time favorite Dope Jams takedowns: An annotated list of the artists, records and websites that made them the angriest over the years.
Note: All reviews, quotes, etc. have their passion-riddled misspellings preserved.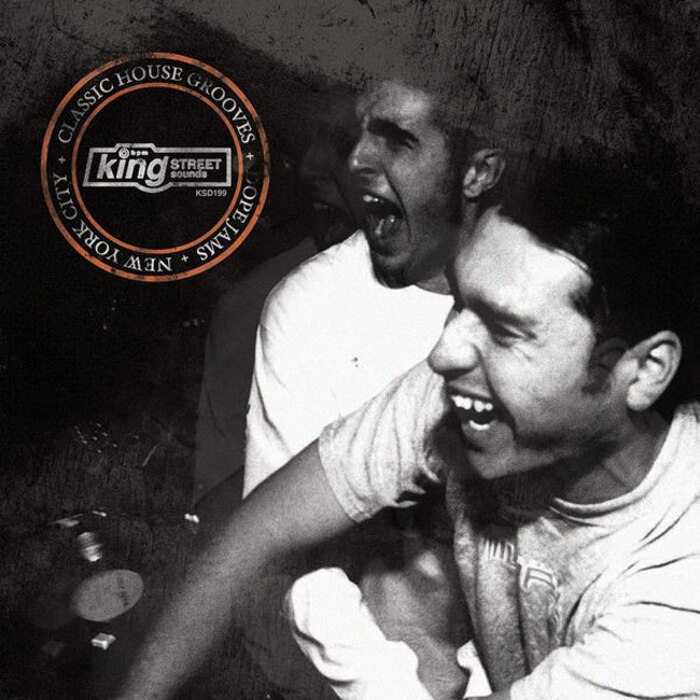 King Street Sounds
King Street Sounds is probably the best place to begin talking about Dope Jams' attitude toward music. After years of criticizing King Street Sounds' Mix The Vibe series, Paul Nickerson and Francis Englehardt decided to create their own compilation of the imprint's classic moments without the label's knowledge. Once they sent it over to King Street, the label was so impressed that they agreed to release it, and it subsequently ended up on countless year-end lists. In one of the few interviews conducted around the release, Engelhardt didn't have much good to say about what King Street Sounds was up to currently: "That whole New York dance legacy thing is so weird, because you think about labels like... King Street Sounds, and what the fuck happened to them? They're putting out fucking Euro dance stuff now. I don't get it. I don't understand it. I don't connect with it."

Carl Craig
There were no sacred cows in the Dope Jams universe, not even C2. The store zeroed in on the Planet E label in recent months, throwing finely sharpened barbs in the direction of Detroit. They wrote that Kenny Larkin's Keys, Strings, Tambourines "sucks beyond belief!" "Can't say 'magic' is the first word that comes to mind with this one," is what they had to say about Craig's remix of Recloose's "Magic." And Dimitri Kneppers' 12-inch for the label inspired the coup de grace: "Planet E… I think we can all safely say isn't a label you buy on sight!"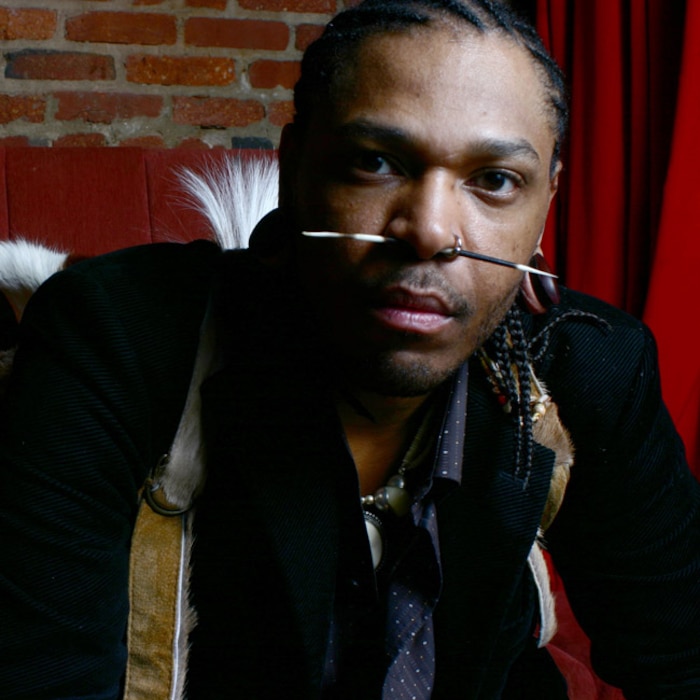 Osunlade
Don't find religion on Dope Jams' watch. Or at least don't make a big deal about it when you do. Here was the store's reaction to the American-born producer Osunlade finding solace in the Yoruban religion Ifá: "The man was living the high life before he decided to 'go spiritual' & profit off of all the misguided souls looking for some sort of religious re-awakening in house music. Of Idiosyncracy, which you can still buy via their web store, they sarcastically say: "Finally! New Osunlade! House music's gate keeper into the tradition's of the Yoruba religon unleashes the spirits on this release."

Resident Advisor
Before Resident Advisor ran a feature on Dope Jams last year, the store gave online electronic music mag plenty of flack for trend-hopping. Actually, come to think of it, they got it afterward too. After taking Drexciya's Journey of the Deep Sea Dweller to task in their Worst of 2012 list, they ended the description by noting that "so far we have 2 comps that made RA's best of this year if your counting."
Jus-Ed
Also a victim of DJ's Worst of 2012 list, Dope Jams ended their evisceration of Jus-Ed's remix of Black Jazz Consortium by asking, "Does he even listen to what he's making?" The Underground Quality boss is notorious for giving as good as he gets, and it didn't take long for him to respond with a foul-mouthed YouTube clip and a record called "Dum Jams." As Jus-Ed promises on the cover to the 12-inch, "start it i will finish it."

Ron Trent
There's a subtle but crucial difference in the write-ups bestowed upon various volumes of Ron Trent's From the Vaults. Click on one and you get: "Classic Prescription re-issues!" Click on another? "Classic Prescription re-issues?" As for Trent's work of late, the Dope Jams' take is a pretty easy one to parse: "Mix CD by Ron Trent of his recent productions. A great companion piece to Joe Claussell's recent Hammock House mix cd. Both sure to age like a fine wine!"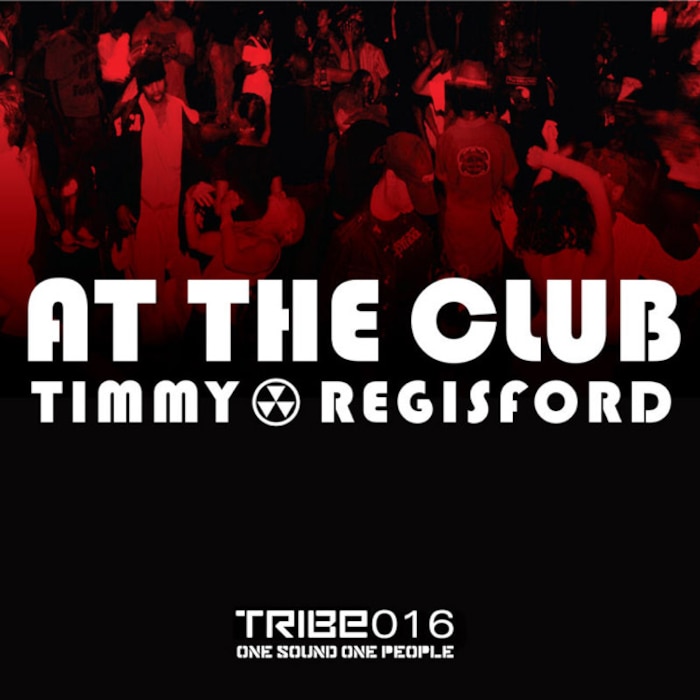 Timmy Regisford
Timmy Regisford has gotten it harder than most from the Dope Jams crew. As a DJ at the Shelter, one of New York's iconic deep house nights, you can understand why. Once a hero falls, it's time to pounce. And pounce they did: 2010's "Worst of" list was devoted entirely to a dissection of Regisford's At the Club album. Of the 12 tracks listed, "The Djoon Project" probably has the best one-liners: "It was as if the soul of the original recording had been siphoned out by a huge vacuum, a la 'Spaceballs.' I wonder if 'The Reg' is sponsored by Dyson, does he actually have one of those in the studio with him when he does a remix? Maybe that's his signature. Whatever, at least his carpets are clean."

Andy Vaz
So much of what Dope Jams wrote about records has been lost. Once they take them offline/sale, the descriptions tend to disappear with them. So while I don't remember exactly what Dope Jams had to say about Vaz's Yore imprint – aside from the fact that it should immediately become digital-only – all I know is that it was bad enough that it inspired him to entitle a track "A Dope Jam (Bullyshit Mix)" a few years later.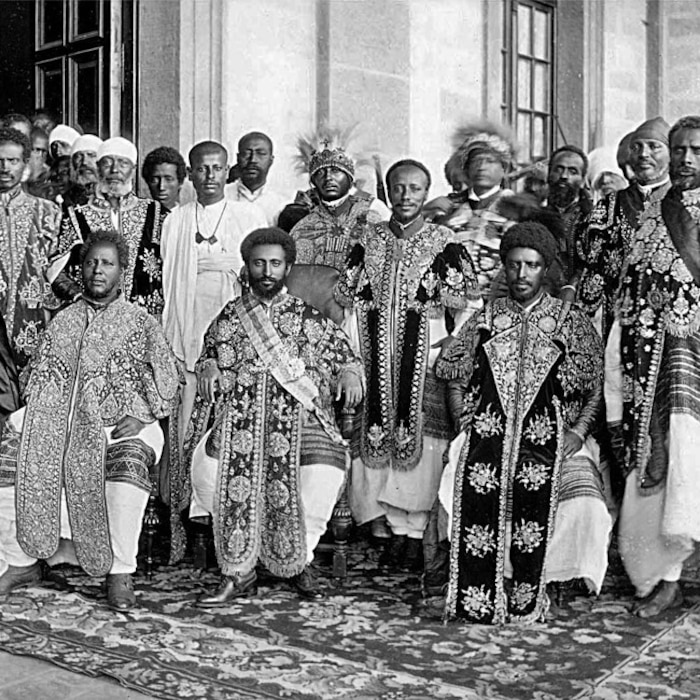 Philip Sherburne
The house and techno writer's love of Vakula inspired this Dope Jams review of the Ukranian producer's Leleka 2 record: "Further proof that Philip Sherburne should go before Ethiopian Emperors and be decapitated."

Mr. V
The final entry into this list was a toss-up between Mr. V and Glenn Underground. Both have had wonderful spats with the Brooklyn record store, but V takes the crown. In 2009, Dope Jams included him on their "worst of" list at the end of the year, writing that "Mr. V's can't rap either but that won't stop him from sharing his brilliant ideas with us. But maybe we should give him a break, I mean, how would he know? As he's surrounded by people who think Anane can sing, Louie Vega doesn't need Kenny Dope to make a killer record (and vice versa) and MKL wears shirts that fit him. Yeh, maybe pigs will fly one day too." This led to Mr. V responding in public on deephousepage.com with a rant: "IT'S SO FUCKIN' E-A-S-Y TO TAKE SHOTS AT PEOPLE WHO DO THINGS IN OUR GENRE DAY TO DAY, ESPECIALLY ASSHOLES WHO HAVE NO CLUE ON WHAT IT TAKES TO GET CERTAIN THINGS DONE IN THIS BUSINESS." With Dope Jams set to close its physical shop and move completely online, Mr. V's words sound more than a bit prophetic. By stocking records they categorically hated, the "assholes" at Dope Jams knew exactly what it takes to keep a record store open in the 21st century. They simply approached doing so unlike anybody else. Their unique brand of misanthropy will be missed.

Header photo: Calli Higgins