Beef Patty: Duke Reid x Coxsone Dodd
Beenie Man and Bounty Killer weren't the first Jamaican giants to have deadly beef. In the early days of the Jamaican music industry, fearsome battles were waged in the streets of downtown Kingston as sound system entrepreneurs carved out their territories. As early as the 1950s, legends Arthur "Duke" Reid and "Sir" Coxsone Dodd hired brawling street gangs to foil each other's popularity, which meant drawing the biggest crowd or winning a sound clash often came at a terrible price. David Katz explores the curious rivalry (and friendship) between the Duke and the Sir, and how violence – both real and imagined – has shaped Jamaican music.

As Steel Pulse will tell you, in Jamaica "two bulls can't reign in one pen." But by the late '50s, two giants did emerge as the supreme rulers of the sound system circuit. Their names were Duke Reid and Sir Coxsone, a duo whose staunch rivalry and peculiar friendship helped fuel much of the greatest ska, rocksteady and reggae ever recorded.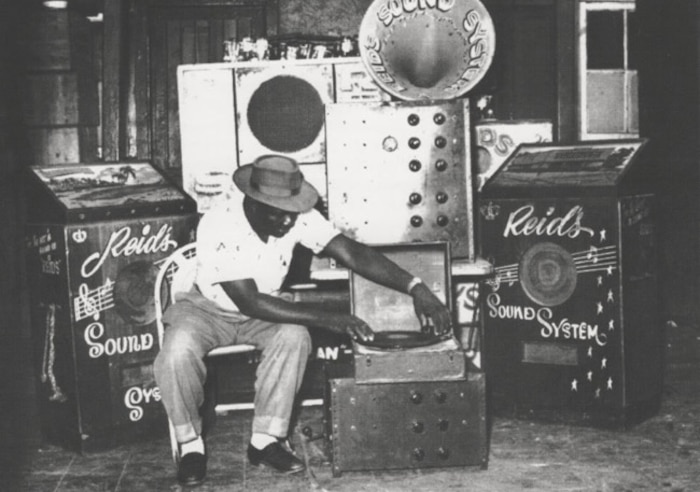 Arthur Reid will forever be linked to his Trojan Sound System. Before going into the music industry, however, Reid served as a policeman in downtown Kingston, attaining the rank of sergeant. His decade-long tenure in the force left him with strong local connections and a longstanding love of firearms, which he proudly displayed in the musical arena: modelling himself as a gunslinger, he would appear at dances with a belt of bullets across his chest and a pistol in each hand, sometimes toting a rifle for good measure.
Violent acts of sabotage and intimidation were key to Duke Reid being crowned the "King of Sounds and Blues."
The liquor store he and his wife Lucille ran from a sprawling property on Bond Street in western Kingston was frequented by criminal elements from the nearby slum Back-O-Wall, and he counted feared gang leaders such as Woppi King and Dapper Dan among his close personal associates. Tom the Great Sebastian is often referenced as the first Jamaican sound system to attain considerable prominence, but Reid's thugs ultimately ushered him out of the race – their violent acts of sabotage and intimidation were key to Duke Reid being crowned the "King of Sounds and Blues" at the Success Club three years in a row during the mid-'50s.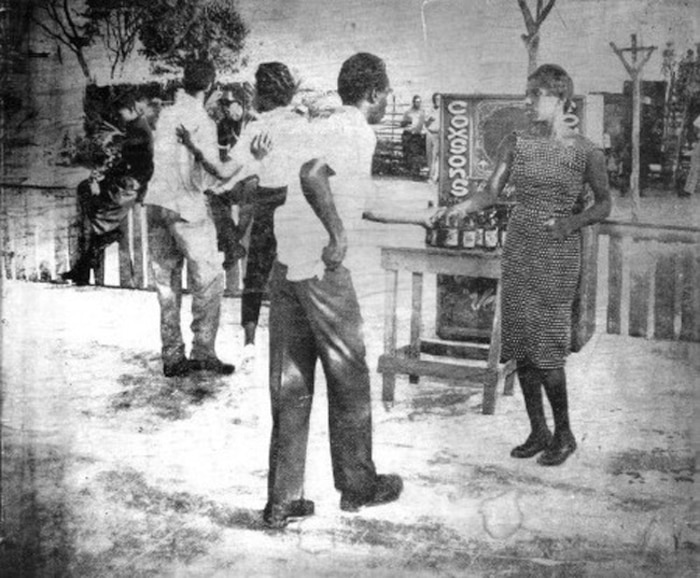 Although Coxsone Dodd ultimately became Duke Reid's greatest rival, he actually started out as a guest selector on the Trojan Sound System, playing a fresh batch of American rhythm and blues records he purchased on his first trip to the States in 1953, following a period of seasonal farm work. Dodd was some sixteen years younger than the Duke, and had known him from a young age because the Reids were friendly with Dodd's parents.
In the rough-and-tumble world of the sound system, Dodd initially struggled to draw crowds to his own Downbeat system, partly because the dancing public knew they were vulnerable to physical attacks from Duke Reid's supporters. Coxsone's secret weapon was Prince Buster, a boxing street tough from Reid's neighbourhood. Buster was willing to defect a few streets further east to Coxsone's camp because he'd been a loyal follower of Tom the Great Sebastian, who'd been effectively banished by Reid's henchmen.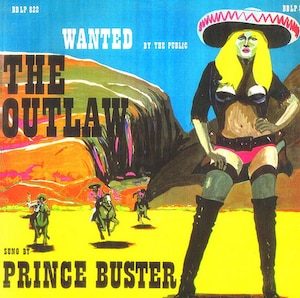 At a dance held at Forrester's Hall in late 1957, in which Reid's Trojan sound clashed with Sir Coxsone's Downbeat, Buster not only managed to break Duke Reid's stylus, but drew his knife to fend off ambushes by his former gang mates, demonstrating that Coxsone's newly fortified crew would not cower in the face of attacks by Back-O-Wall's finest.
Prince Buster not only managed to break the stylus, but drew his knife to fend off ambushes by his former gang mates.
The sabotage did not always involve violence. Indeed, Buster infiltrated the dances of Duke Reid and other rival sound systems to find out which records the competition was playing, in order to spoil their exclusivity. And, after Buster left Coxsone's stable to branch out on his own, similar duties were handled by Lee "Scratch" Perry. The Upsetter was taken in by Dodd following an altercation at Duke Reid's headquarters, in which Reid flattened Perry with a knock-out punch – a non-verbal response to Perry's protesting stolen lyrics.
Exclusivity has always been a key component of sound system battles, and both Reid and Dodd went to great lengths to ensure they could maintain the upper hand. Dodd even had a man arrested in September 1961, when a member of the Downbeat crew discovered that he'd pilfered an exclusive dubplate.
The curious side to all of this is that Dodd and Reid maintained a close camaraderie as the years progressed. In the early '60s, Dodd issued plenty of recorded barbs in Duke's direction, including the immortal Don Drummond ska instrumental "Schooling the Duke," as well as vocal tracks like Lee Perry's "Prince and Duke" and "Me Sir," playfully delivered songs that cast aspersions on the temporary alliance Prince Buster formed with Reid.
However, by the middle of the decade, it was clear that the Duke was in something of a pinch. His sales were dwindling due to Coxsone's confident move into ska with The Skatalites and The Wailers. Nevertheless, Reid knew exactly where to turn, and approached Sir Coxsone himself, the son of his old family friends, to do a production swap: not only did Dodd allow Reid to handle a cut of Don Drummond's "Green Island" in exchange for a cut of "Eastern Standard Time" (which surfaced on Dodd's Best of Don Drummond album), but Sir Coxsone also sent a half-dozen Studio One artists down to Reid's HQ in the hopes of reviving his fortunes.
After the tragic murder of Don Drummond's girlfriend, which precipitated the break-up of the Skatalites, Duke Reid found the balance unexpectedly shift in his favour. Once Skatalites' bandleader Tommy McCook became the in-house arranger at Reid's newly constructed Treasure Isle studio, it became the epicentre of the whole rocksteady movement, and Reid became the leading producer of the day.
In addition to trouncing Coxsone with unbeatable hits by The Melodians, The Sensations, The Paragons and The Techniques, Reid had numerous sizeable hits with Justin Hinds and Alton Ellis. Dodd hardly took this lying down: As soon as the opportunity presented itself, he lured Ellis back to Studio One, where the singer re-cut some of the same songs he'd hit with at Treasure Isle, such as "Breaking Up."
When rocksteady morphed into reggae Sir Coxsone once again rose to the top… until reggae eventually gave way to dancehall, that is. That's when Reid picked up the mantle once more, ushering in the deejay craze by placing U-Roy's fluid toasts over his old rocksteady rhythms, resulting in the three top slots on both the radio charts and U-Roy's highly influential Version Galore album. Not to be left out, Dodd countered with Dennis Alcapone's popular Forever Version album (though Alcapone would later record extensively for Reid).
In retrospect, the drawn-out rivalry between the Duke and the Sir significantly spurred dramatic shifts in Jamaican music's overall creative direction. At the same time, the deep-set friendship at the heart of their relationship, bolstered by longstanding family ties, somehow always remained intact.
This kind of public rivalry and private friendship seems almost native to Jamaican music. Prince Buster and Derrick Morgan, for instance, cut a series of ska records "dissing" each other that had such a dramatic effect on fans that the prime minister had to intervene – a public reconciliation was staged, even though the two remained close friends behind the scenes.
In contrast, during the roots reggae era, I-Roy and Prince Jazzbo engaged in a kind of Beatles versus Stones jousting match – but that was merely a sales gimmick instigated by producer Bunny Lee on behalf of a Canadian record label, and seems entirely unrelated to any personal relationship between the two toasters. In more recent times, Beenie Man and Bounty Killer have engaged in protracted public spats, but friendship never seemed part of the bargain, and their public reconciliation didn't last. The "Gaza/Gully" feud between Mavado and Vybz Kartel, meanwhile, is probably the most drastic reggae "beef" of all time, and still shows little sign of dwindling (despite the latter's recent incarceration).
The amazing postscript of the Duke Reid and Sir Coxsone saga? These giants' respect for each other ran so deep that Duke Reid is said to have actually summoned Sir Coxsone to his deathbed to discuss certain business particulars. In the dog-eat-dog world of Jamaican music, it was perhaps the highest compliment he ever could have ever paid.