Funk Archaeology: From Russia, With Funk
There are record collectors… And then there are people like Egon from Now-Again. Egon – who was the general manager of the Stones Throw label for 11 glorious years – is one of those rare creatures scouring the entire globe for the choicest bits of obscure wax, from Turkish psych to Zambian soul. For this first edition of Funk Archaeology on RBMA, Egon took time out from touring with Madlib to educate us about his newest Russian funk finds.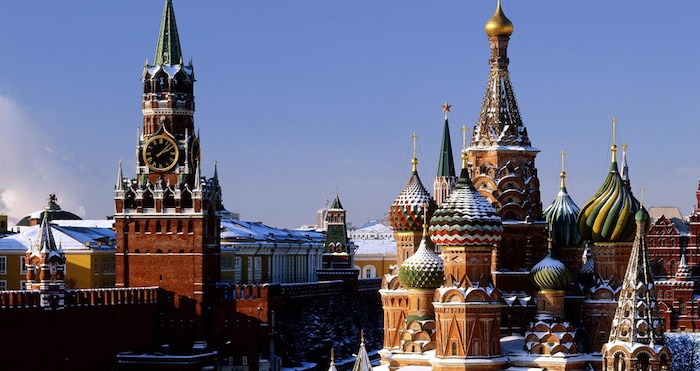 It seems like the tours I book for my partner Madlib always have a good chance of falling apart. Such was the case on our previous venture to Germany, the Czech Republic and Poland and such was the case with our most recent European and Russian trip. The reason this time? Russian business visas for the touring party had to be procured within two weeks from one of the most notoriously difficult governments in the world. And we were to tour with Freddie Gibbs, an MC with very real gun and drug charges on his (no pun intended) rap sheet.
Our passport expediters found a way around the issues and, a day before Madlib and I were to depart, we picked up our passports – stamped with Siberian visas. I breathed a sigh of relief: I would actually be able to hunt for Russian records in the motherland.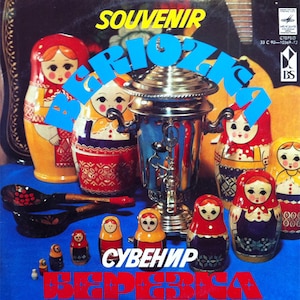 That might not seem so outlandish, but allow me the luxury of offering some background. I have Ukrainian and Lithuanian blood flowing through my veins. Thus, in the same way I delved into Indian and Ethiopian music due to my father's blood line and cultural roots, and in the same way that I followed my wife's Angolan-Portuguese roots back to the West African terra of her parents, I figured that I needed to delve into what Russia had to offer.
I started, like most like-minded souls, buying blind. The Soviet government had but one label: Melodiya. It was state-operated, of course, so every Russian album from the '70s and '80s was burnished with the same pale pink, yellow, white or blue label; all are covered in the same undecipherable Cyrillic script and many of the most sought-after records were issued in stock sleeves. And then there's the bigger problem: the vast majority of Russian records contain symphonic schlock you wouldn't wish upon a prisoner in a Stalin-era gulag.
I can't recall how many albums I bought from Russian dealers professing to offer "Psychedelic Music! Jazz Rock! Heavy Sounds!" only to find something that sounded as if its main influences were latter-era Steely Dan and Spyro Gyra.
That said, there were some highlights: Brisbane's DJ Sheep first introduced me to George Garanian's amazing soundtrack to the film Romance For Two Lovers. Upon hearing the track "Poisk" ("The Search"), I was convinced that there must be more. I just had to get there and meet the right people.
I can't recall how many albums I bought from Russian dealers professing to offer "Psychedelic Music! Jazz Rock! Heavy Sounds!"
So, as you can guess, I was overjoyed to waltz through customs in Moscow, meet our promotion/production partners Sergo, Alec, and Dimitri, and learn that Igor Zhukovsky, a wunderkind of a Russian record investigator, would meet me at the venue with a hand-selected stack of vinyl and a portable turntable.
During that night, as Madlib, J. Rocc, Freddie, and I performed for 1,500 people – about 400 of whom seemed intrigued by the first track I played, a Russian favorite "Lebedushka" ("Swan") by the band Ariel – I snuck away to the back room and, when I wasn't spilling premier cru burgundy on a forgiving mob boss (true story), I listened to what Igor had to offer. The young producer had assumed I was into the groovier, funkier side of the spectrum, but had enough to offer on the leftfield rock side as well.
The next day, as we serendipitously boarded the same Aeroflot flight to St. Petersburg – where we would meet his digging partner, Vasily Ostroumov – Igor tantalized me with names I'd not yet heard. Dos Mukasan. Aleksey Mazhukov. He informed me that there were, by his estimation, at least 15 bona-fide psychedelic Soviet albums. The best news? He and Vasily would be happy to trade me for American soul, funk and jazz. Score!
After our last show (and after we missed our flight from St. Petersburg back to Los Angeles), I made my way back to an expansive park and, in the view of a cathedral just as beautiful as St. Basil's in Moscow, I met Igor and Vasily. We wormed our way to the latter's Soviet-era flat via St. Petersburg's archaic tube system and listened to selections from his collection.


Below are my six favorite finds from the trip, annotated by myself and Igor (IZ).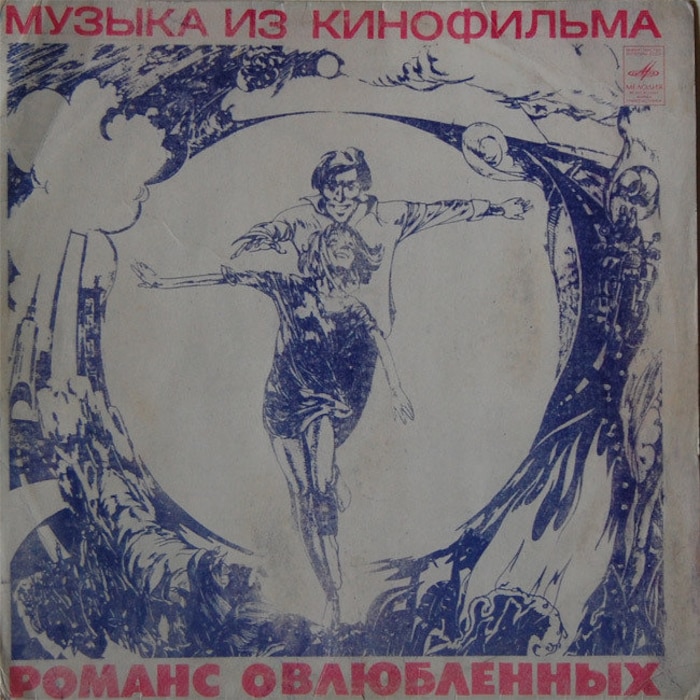 George Garanian and the Melodiya Ensemble - "Manevri" ("Maneuvers") (from Romance For Two Lovers, Melodiya, mid-'70s)
While this soundtrack retains some importance as the first recorded appearance of '80s Russian rock icon Alexander Gradsky, its greatest moments come when the oft-recorded Melodiya Ensemble veer away from the noodly fusion jazz they're most famous for and back Armenian composer George Garanian on two psychedelic funk jams. "Manevri" is probably my top Russian track of all time – something in between The Group's Feedback album, David Axelrod's Capitol trilogy and Prestige guitarist Billy Butler's "Twang Thang." Both J. Rocc and Madlib were lucky enough to score reasonably priced copies of this record from Igor and Vasily on this trip – this isn't a rare soundtrack by any means, but as of late it has become expensive. (EA)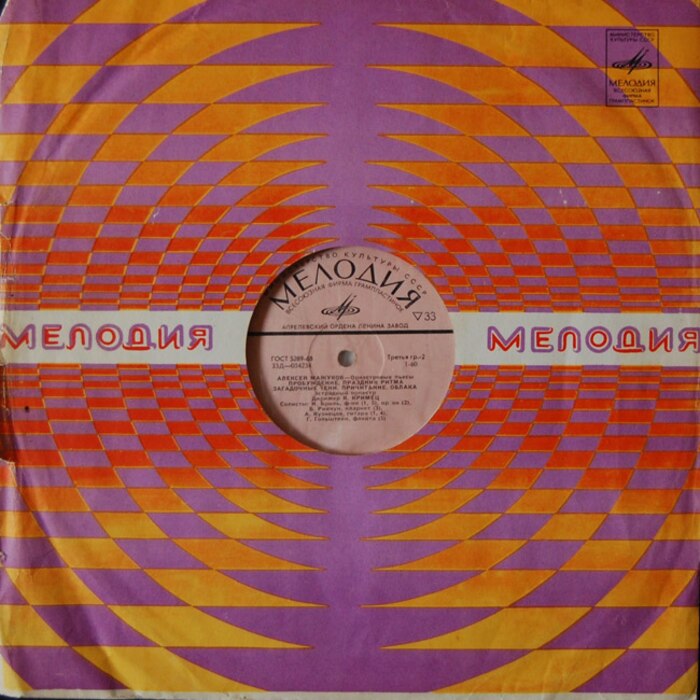 Aleksey Mazhukov - "Prichitaniye" ("Lamenation") (from Songs, Melodiya, 1973)
On the plane ride to St. Petersburg, Igor told us that this song – one of two experimental tracks afforded to a group of Russian sessioners gigging for Aleksey Mazhukov on an otherwise schlocky instrumental LP – was one of his Soviet favorites. Igor is a library album enthusiast and this track wouldn't sound out of place on a Nino Nardini/Roger Roger album. It has all of the elements that made rare groove enthusiasts so keen on those anonymous albums: a stock sleeve, esoteric production techniques and Mazhukov's funky rhythm section. (EA)


Mazhukov was the conductor of the first vocal/instrumental orchestra in the USSR: VIO-66, who managed to release only one 10-inch EP. All of this orchestra's songwriters became popular Soviet composers and all have cool and groovy arrangements on their solo records.
On the first side of this album, we find nothing more than early '70s Soviet pop songs performed by popular Soviet vocalists. On the other side, though, we find Mazhukov's instrumental pieces – two tracks cut in a shockingly different style. The backing band is the Konstantin Krimets' Orchestra, a group best known for playing the music for vinyl editions of fairy tales and cartoons.
This record was never released with a picture sleeve – it comes in a stock sleeve only, which did little to help Mazhukov's career. He died in 2011. Unfortunately, I was able to contact his family only after his death. I asked about the tracks from this album and they were very surprised; they didn't know about them and had never heard them. (IZ)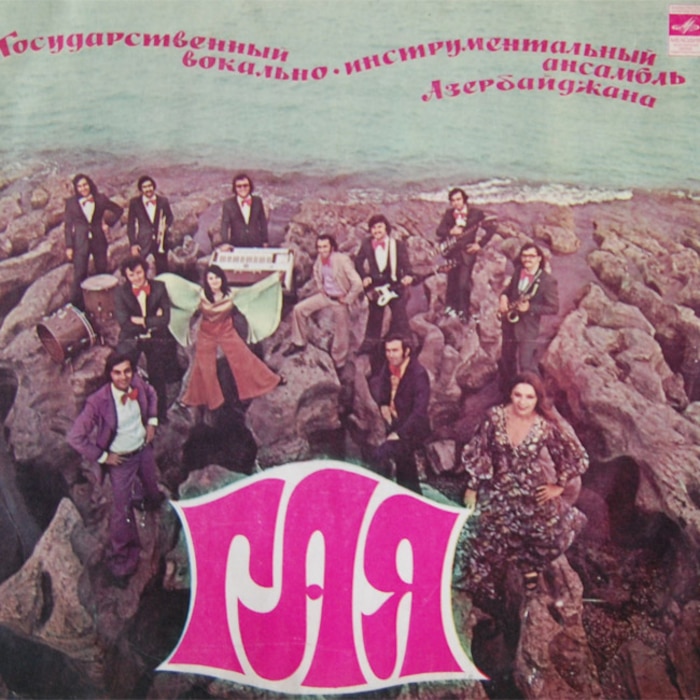 Gaya-Azerbaijan State Vocal/Instrumental Ensemble - "Ya Schasliv" ("I'm Happy") (from Gaya, Melodiya, 1974)
This track is from the second Gaya album, their first as a full vocal/instrumental ensemble. (Up until 1974 they had released a couple of records, but just as vocal quartet, working with other Azerbaijani jazz and instrumental ensembles). They were popular in the south of the USSR in the '70s and managed to tour Europe, America and Cuba. Their records are not easy to find, though: a large amount of Russian records were destroyed in the early '90s when people discarded their records as CDs came into favor. (IZ)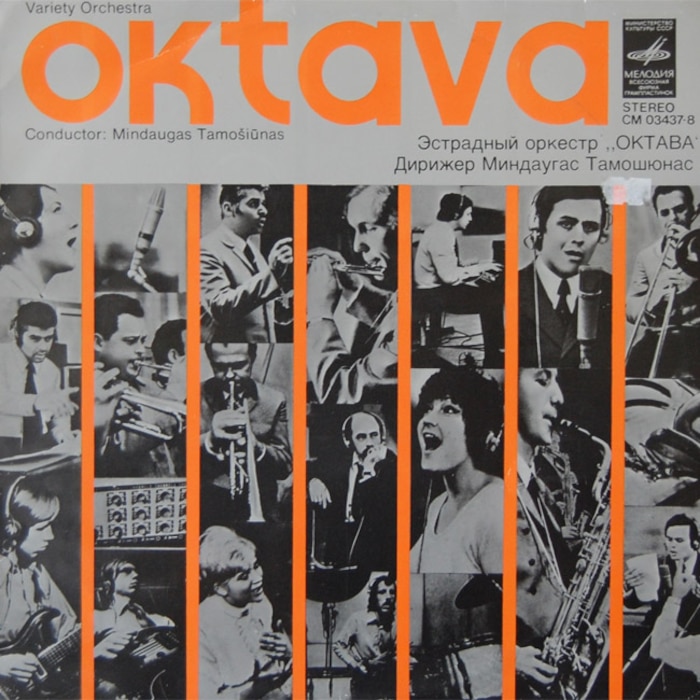 Variety Orchestra Oktava - "Zapah Lugov" ("Meadow Air") (from Variety Orchestra Oktava, Melodiya, 1972)
Established in 1964, Oktava was the most professional orchestra in Lithuania and was conducted by Mindaugas Tamošiūnas, a composer and trombonist. They backed Lithuanian singers and also appeared on a series of "classical dance education" records (featuring an occasional fuzz guitar and funky rhythm section). In this, their only solo LP, we find two examples of bona-fide Soviet garage rock – a rare beast, indeed. The cover you see here is an export version. There's translated text on its sleeve, it received a great pressing and has a colorful, high-quality cover. As you might expect, the export version of any Russian record is the rarest and most sought after. (IZ/EA)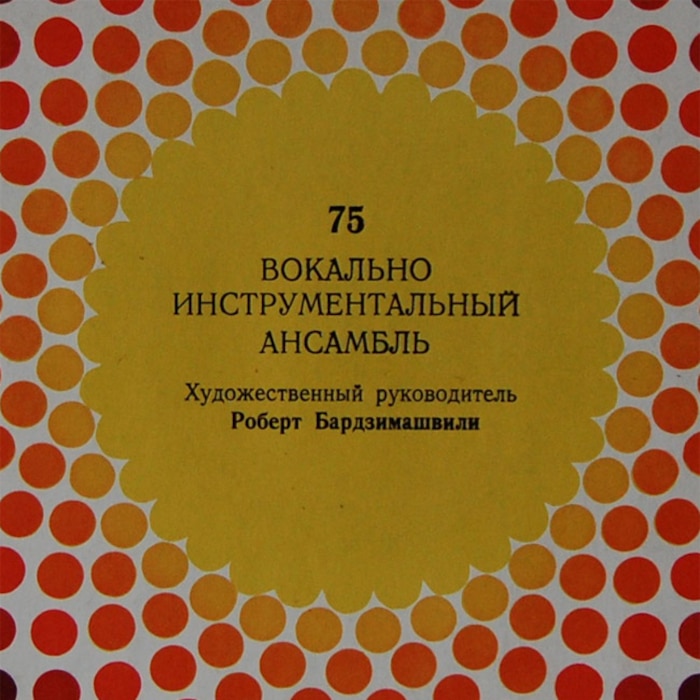 Vocal/Instrumental Ensemble 75 - "Arobnaya" ("Vocalize") (from Vocal/Instrumental Ensemble 75, Melodiya, 1975)
75 was an ensemble from Tbilisi, Georgia, established in 1975 by Robert Bardzimashvili, the ex-conductor of the more famous Orera ensemble. The main idea of the group was to make modern Azerbaijani music. This, their first album as an ensemble, was released in 1976. It wasn't very well-received at the time. In the '80s they became more popular, but never reached success to rival Orera. "Arobnaya" comes from the word "arob," the name of oxen-harnessed freight wagons. This beautiful song contains an introduction of otherworldly Asiatic vocal runs atop modal jazz and leads into a brass-led, funk-fueled flute jam. A unique Russian album. (IZ/EA)