Give Me Something Good: Chaka Khan, 1978 – 1984
Going solo is never an easy thing – even for Chaka Khan. When the legendary funk and soul vocalist and voice of Rufus decided to strike out on her own, it was a little bit messy in places, but it was never uninteresting. Alfred Soto picks through the music she released before her mega-hit "I Feel For You" and finds some tunes worth a second look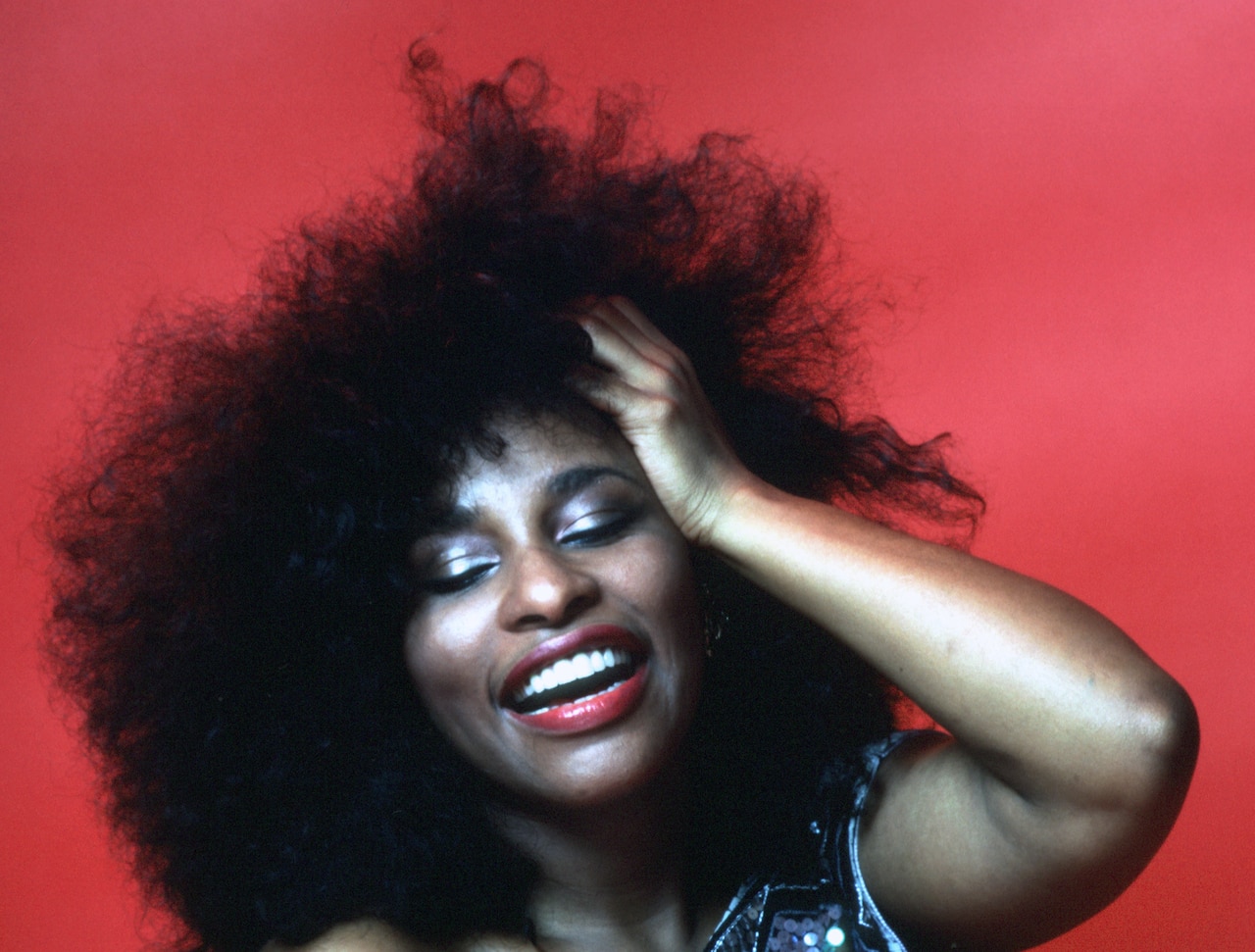 Yvette Marie Stevens understood the symbolism when she assumed the stage name Chaka Khan – a crowned head nodding towards black power whose conquests included a B-level multi-racial funk band, yes, but also a woman of regal bearing conversant in the ways in which 20th century black popular culture intersected with divahood. After departing from the band Rufus, she could have recorded more variants on the best-selling "Tell Me Something Good" – instead she began a partnership with producer Arif Mardin, and he treated her like she was Aretha. But timing is a bitch.
The politics of Top 40 airplay were changing when Khan went solo; the albums she recorded between 1978 and 1984 might have produced crossover hits if the reaction to R&B-based dance music after the Comiskey Park record burning was less Pavlovian. Until "I Feel For You" landed in the top five in 1984, this period was fallow but not without its charms. Not one of these four albums is terrible. If Warner Brothers cared about Chaka Khan as much as adult R&B radio does, it would have reissued them long ago.
Compare Khan to Patti Labelle: a voice for hire (and for higher), dependent on producers and songwriters who understood the primacy of the diva for R&B audiences. It's telling how Dionne Warwick, Diana Ross and Aretha Franklin kept a tenuous hold on a white MTV audience by exploiting audience awareness of their star power. Warwick billed her biggest hit of the decade as "Dionne Warwick and Friends," a signifier of class and elegance that destigmatized the song's intent as an AIDS research fundraiser. Ross went one better on "Muscles," stealing from aerobics mania while glancing back at earlier contortions (the vocal ones on "Love Hangover").
Khan, however, was without guile. Reveling in her gender like she did in octave shifts, Khan was a woman – every woman, in the words of one of her greatest hits – her voice broad and impulsive, the musical equivalent of Elizabeth Taylor – Liz Taylor, the star whose appeal was in being a bawd. Grandmaster Melle Mel's first words in "I Feel For You" are Chaka's name. What else do you need?
The careers of Khan and another female black crossover contemporary run on parallel tracks, but to different destinations. At first, Nona Hendryx went one better: as part of Labelle she scored a #1 pop single with "Lady Marmalade" while Rufus and Khan's "Tell Me Something Good" stalled at #3. Thanks to collaborative habits as catholic as her record collection, Hendryx's solo years flitted from genre to genre, impervious to sales. Her first album boasted a metal sheen. For the next two she joined Bill Laswell's Material axis. After Tina Turner's success scared the shit out of every aging woman in the industry, she wrote songs with Keith Richards and hired Bernard Edwards to straighten her grooves for the "Like A Virgin" audience. A less charitable explanation for her genre-hopping: she required an aural setting commensurate with her chalky, thin voice; by 1985, it was the laryngeal equivalent of gated drums.
Singing wasn't Khan's problem – keeping her Rufus-ized audience was. The band hadn't dissolved when Khan released 1978's Chaka, a debut keyed to "I'm Every Woman," the Ashford & Simpson-penned anthem that (like most of their great hits) depended on a kind of buoyancy composed of equal parts colored smoke and heroic ballast. A track so well-burnished that Whitney Houston could slip easily into it as a post-house recording in 1992, "I'm Every Woman" exemplifies the Khan dialectic: not a trace of androgyny colors Khan's vocal, yet its femininity is precisely what makes it a drag call to arms.
Arif Mardin's arrangements on the next three albums hewed to a fetching template: a sumptuous cushion of strings, plucked guitar and, as the disco era bled into new wave, electronic rhythms. Finding these records on CD is difficult, but used vinyl is plentiful. 1980's Naughty is the best of the bunch. The record boasts "Clouds," a piece of gospel-inflected Ashford & Simpson dance pop suitable, as Larry Levan discovered, for the Paradise Garage and the Aretha-worthy "Move Me No Mountain." See also "Papillon," where a teenaged Whitney Houston joins mom Cissy and Luther Vandross, who would adopt the buoyancy of the Mardin sound for the following year's "Never Too Much," where he relies on perfunctory lyrical tropes as a way of suppressing undefined lusts. I'm not sure Khan could spell "undefined."
With Stevie Wonder on harmonica, "Papillon" augurs the R&B Revue ethos with which Khan would score a final triumph in 1984 – a farewell to an era of black crossover dreams, as Khan learned when the title track of 1981's What Cha' Gonna Do for Me went nowhere pop. An inchoate and rather loud cover of "We Can Work It Out" lacks the ecumenical grace of Wonder's own late '60s version, while her take on "A Night In Tunisia" must have confused the hell out of Warner Brothers' marketing team. (Although it was probably nothing compared to the eponymous 1982 album's "Be Bop Medley," in which Thelonious Monk, Coltrane and Dizzy Gillespie get scatted to death.)
Between the one-offs, Chaka returned to part-time for a paycheck. Recorded with Rufus and written by keyboardist David Wolinski as a new track for an '83 live retrospective, "Ain't Nobody" re-makes and re-models the clavinet part in "Tell Me Something Good" with synthesizers and a stuttering backbeat, honoring Khan's commitment to black history by putting her up against a gospel-inspired call-and-response chorus. And Khan herself – holding her fire during the verses, elongating unexpected syllables elsewhere – is a sinuous wonder. For once in her solo career the moment matched the performance; "I Feel For You" looked inevitable.
But there remained the problem of her ambitions, which outpaced the lackluster material. Sales had flatlined. A Prince song beckoned. Her biggest album since the mid-'70s, I Feel For You's up-to-the-minute production might fool you into thinking it's an improvement. The context changed – but what a context. Despite the debut of LA schlock-a-rama ballads (thank co-producer David Foster), I Feel For You is soaked through with Shannon's "Let The Music Play," Arthur Baker's Hall & Oates remixes and New Order's "Confusion." Unexpectedly, Khan's aesthetic sympathy for electro-funk toughens the likes of "Through The Fire" and "Stronger Than Before."
So let's give it up for That Prince Cover, yet another example of what made 1984 a seminal year in pop, which for vets like Chaka Khan meant more than coming to terms with technology. "A time-shifting stylistic summit meeting that offers nothing less than a Grand Unified Theory of black American pop over the past two decades," Tom Ewing wrote of the song, a line that can't be improved.
Forgotten second single "This Is My Night," programmed by The System, piles on the synthesized whomps and keyboard burbles, with Khan emoting herself into a human record scratch with such commitment that it's a wonder the Bomb Squad didn't sample her later. "Through The Fire" defines sleeper, one of those songs we assume was a hit but in fact never grazed the pop Top 40. This CVS Pharmacy staple has shown some legs, though, as Kanye West proved in 2003 when he accelerated Khan's vocal into a chipmunk squeak for his hit of the almost same name. Give her the credit. Through DX-7 sparkles and pug-ugly guitar solo, Khan stretches her vocal cords in the last third like Gloria Swanson bugging her eyes and moving towards the camera in Sunset Boulevard: doing whatever's necessary to demonstrate she's worth the second chance.