Cyber Secrets #6: Joe Muggs
The World Wide Web has become a virtual universe illuminating the reach of collective human imagination, which stretches farther every day. In our monthly series, we explore the forgotten corners and disused spaces of this universe, revealing some of the most ingenious, absurd and wonderful rest stops of the information superhighway. This time around, we asked Joe Muggs, one of our favourite music journalists, to take us on a tour of some of his Cyber Secrets.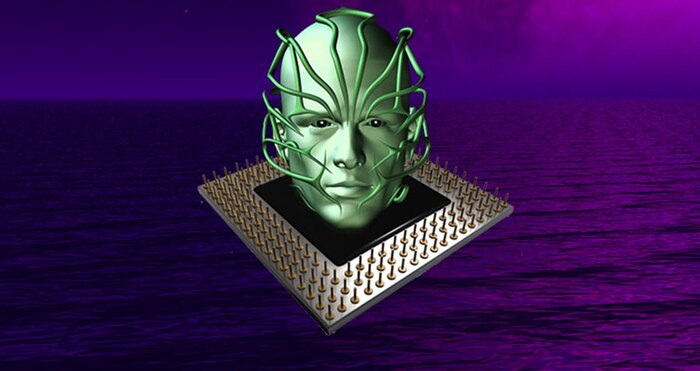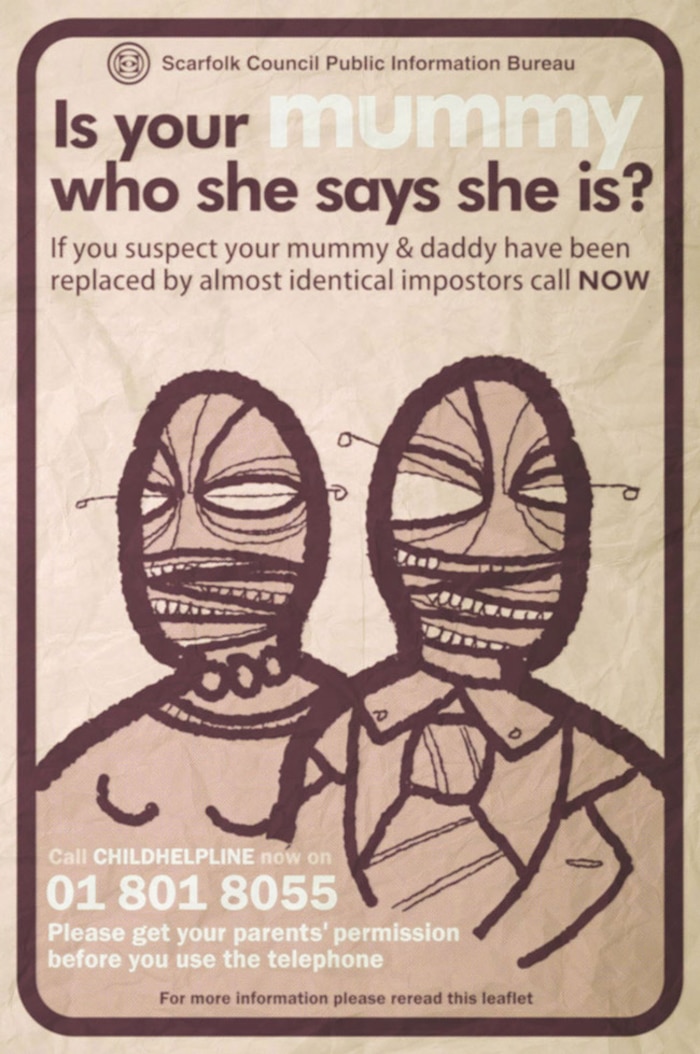 Scarfolk
Ghost Box meets The League Of Gentlemen meets Red Riding in this fictional English town perpetually stuck in a parallel universe '70s, where bureaucracy and occultism are one and the same, and life is one long terrifying Public Information Film. The Scarfolk site is a treasure trove of detourned design and queasy humour, a bizarrely believable glimpse of the surrealism of the 20th century English character that still lurks in our subconscious like a dog-eared hospital letter at the back of a drawer.
Forever South
Discovered via chatting to Asfandyar Khan, this is the Pakistan we never see on the news, and a wonderful reminder of how global underground electronic music is. An all-free-to-download web label, Forever South deals in artists from Karachi and Islamabad making ambient, post-dubstep, abstract trap beats and all kinds of elegant fusions of the sort that you could perfectly easily imagine making a perfect showcase at Sónar or MUTEK. I strongly suspect that these lot will not be confined to their own small, localised scene for much longer...
Ben Bashford
Bit of nepotism here, in that Ben is a mate and built VeryVeryMuch.com for me. But that aside, his daily-updated Journal is well worth bookmarking for anyone interested in what a weird, wired world we live in now. Ben specialises in user interfaces and product design, and each post highlights a single quote, idea, artwork or gizmo – all hyper-modern and frequently mind-boggling – interspersed with occasional bits of analysis from the man himself. It's an unending stream of newness, and while frequently scary in highlighting the vertiginous pace of change, it's also hugely heartening as a demonstration of a seemingly bottomless well of human inventiveness and eccentricity.

musicForProgramming();
A set of mixes constructed specifically for their non-obtrusive qualities so that they form perfect background sound for involved mental activity (particularly coding, but they're great for writing to as well). It's an update of Eno's original conception of ambient as functional music, a kind of wallpaper that just makes life better. I absolutely love it.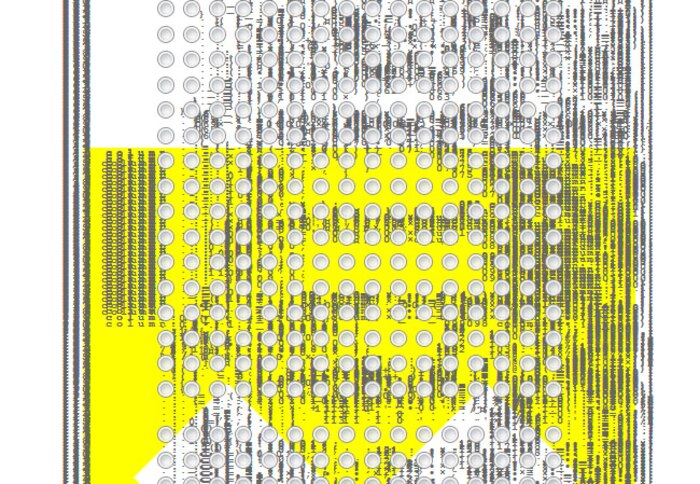 x-o-x-o-x
Can't even remember how I got to be Facebook friends with this chap Erik H Rzepka, ostensibly from Vancouver, but he posts an unending stream of amazing pictures by unknown artists, odd bits of computer graphics and pictures of bananas. Loads and loads of pictures of bananas. His own site, which links through to all sorts of aliases and "projects" reminds me of back when the internet was new and weird and you were more likely to stumble on outsider manifestos and geeks' follies than on commerce and bickering, and I would spend whole nights immersing myself in the inexplicable. I've never conversed with Eric for fear of breaking the spell, but having shared the secret maybe I will now...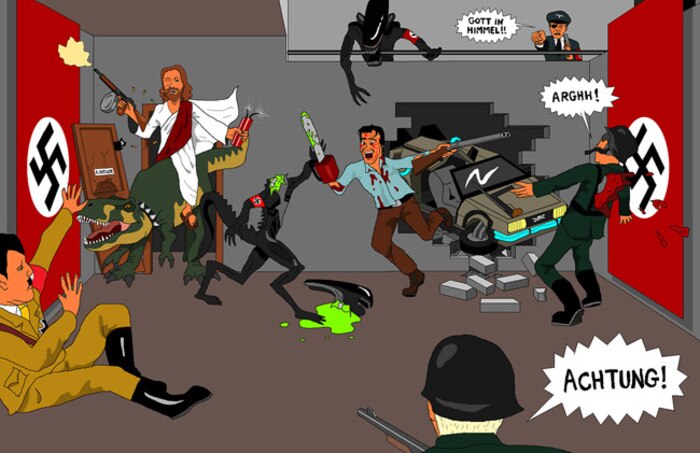 The New Aesthetic
Take that sense of the world being weird and wired, and multiply it by a number with enough zeros to fill a petabyte hard-drive – that's what The New Aesthetic is about. We live in a world where ideas go viral faster than we can possibly comprehend, where information is flowing through us and around us in quantities that would make us sick if we ever stopped to think about it, so we ignore it and pretend things are still much as they were ten or twenty years ago... but sometimes, in a machine malfunction, in the subtexts to a news story, hidden away on the technology or financial pages of the papers, or in bits of outsider video on YouTube, the cracks show. The term was coined by James Bridle for a talk at SXSW last year and has since – appropriately – taken on a viral life of its own. This site is Bridle's repository for links and stories that demonstrate what The New Aesthetic is, and it's frazzling.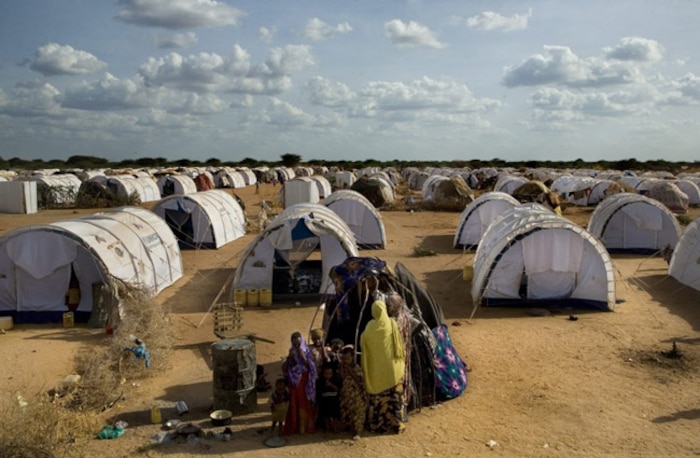 Forensic Architecture
A collective of people dedicated to detecting war crimes through architectural knowledge and the media of mobile phones and satellite images. What could be more intriguing? What could be more New Aesthetic?
Big Narstie - Uncle Pain
This is what the internet was built for: Big Narstie, one of grime's biggest personalities (in every sense) turns agony uncle and sets people straight without pulling any punches. "Why Is My Kid Ginger?" "My Brother Was Touching The Cat" "I Think My Girl Cheated In Napa?" – most or all of the problems may well be made up, and Narstie's rambunctious style might appear jokey, but it's not just a pisstake either. Uncle Pain goes in hard on every issue, and in amongst the relentless pars and screams of laughter is a lot of gritty wisdom and deep observation. Completely addictive viewing.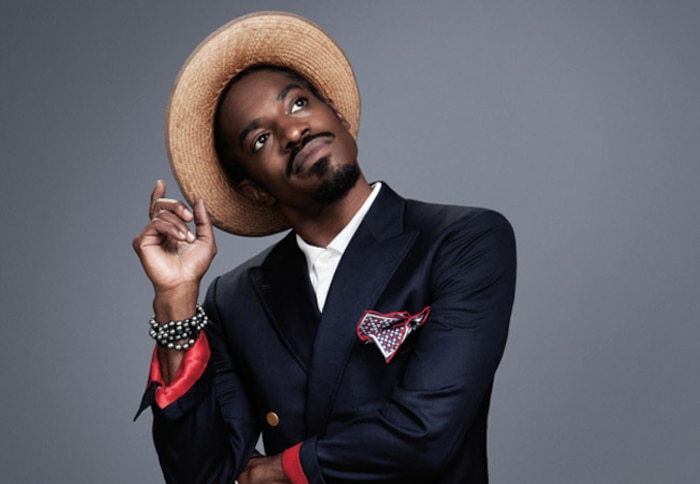 The Rapper's Flow Encyclopedia
"We want to look at the notes that occur on 'dirty dollars[if gte mso 9]> Normal 0 false false false EN-US X-NONE X-NONE
,' 'beauty parlors,' 'baby ballers,' 'ball impalas' and 'street scholars.' You can notice that they all last four 16th notes long, and are all grouped together by slurred lines. Also, the final two syllables of each four note group rhymes together: 'dollars' with 'parlors' with '-palas' with 'scholars.' This should all group them together in the schooled rap music listener's mind, and makes them a characteristic idea. Additionally, the division of the beat is into five parts, not four, as with most 4/4 music, which describes all of the verses of Kanye and Mos. Because it is so different, it SHOULD stick out in our ears. Listen for yourself: I've accented the rhymes because they stand out in our ear, and represented Andre's rhythms without the words so you can really focus on them. It starts at, 'with dirty dollars.'"

Admit it, you're hooked, right? Don't be scared... GEEK OUT.