Skream and dubstep: the two words are practically inextricable. Or at least they were. As a teenager, the Croydon-raised Oliver Jones was instrumental in taking a sparse, forbidding musical form and turning it into a world-beating behemoth. Tracks like "Midnight Request Line" showed that dubstep could do hummable melodies just as easily as urban paranoia. Jones' career has since gone stratospheric. In 2010 and 2011 he had chart success as part of Magnetic Man, a trio with fellow Croydonites Benga and Artwork. Last year he produced tracks for Kelis and Miles Kane and landed a weekly Radio 1 slot.
As a figurehead of contemporary British dance music, then, it's perhaps appropriate that Jones is about to leave dubstep behind. There's no doubting that UK electronic music is experiencing a boom-time, but the poster boys of the new generation – Disclosure et al. – are increasingly of a house persuasion. It's a development Jones has been following with keen interest, showcasing an increasing amount of house and techno in his sets over the past year.
With his contribution to Pete Tong's mix series for Defected out this month, it seems the transformation is complete. The mix is a bold, colourful trip through sunny disco and more aggressive UK sounds, spanning from Dusky and Midland to Justin Martin and Duke Dumont. RBMA caught up with Skream shortly after a triumphant "classics set" at dubstep institution DMZ to find out why such sets will soon be a rarity and discuss the inspiration behind his new mix.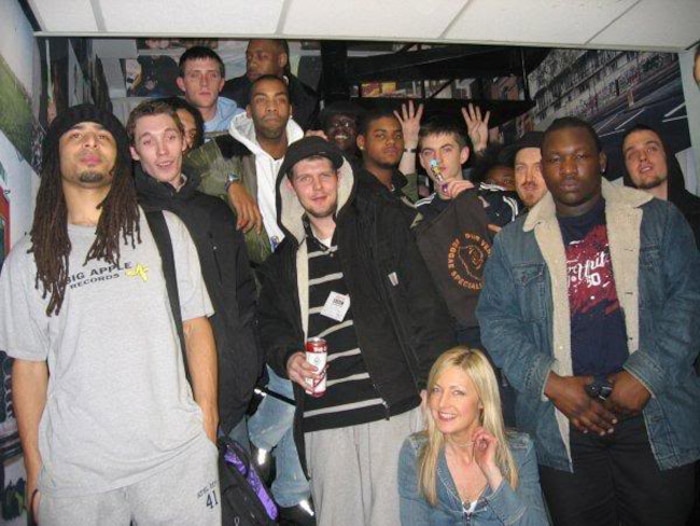 You played at DMZ the other week. How did that go? It was good. If it was any other show I would've said no, but there's too much history in the relationship between me and everyone else on that bill – and obviously between me and that music. It was the eighth birthday, and it could possibly be the last time I'll ever play at a DMZ, so I thought I'd give them a classics set. Which went down really well.
Do you still enjoy playing that kind of set? I do – of course I enjoy it, it was a golden time, one of the highlights of my life. But I just did the Skreamizm tour, from September through to December. I was playing old stuff every night, into new stuff and then future-sounding stuff. But it made me think, "I really don't want to be that guy who is still playing a set of classics in 15 years." Even if I continued to make the older sounding stuff, it's a different time and it's a different audience, and they'd never be satisfied. It'd always be, "It's not as good as '[Midnight] Request Line.'"
You've made a shift to playing a lot of house and techno in your sets over the last year or so. What was the thinking behind doing that? Well I used to buy a lot of house and techno – more house than techno – when I was about 14 or 15. But the tune in recent times I was so into, and I still play it in every set, is Boddika and Joy O's "Mercy." It's a fucking masterpiece in my eyes. It's everything I want in one track. I was doing stuff with Instra:mental around the time Boddika started to do Boddika, so I was in the studio with him a lot. [The Boddika material] was really interesting because it wasn't quite techno, it wasn't quite house – it was just fucking bass heavy, and the programming's so good. But at the time I couldn't really start throwing that sort of stuff into my sets. It wouldn't have made sense – I'd have either had to really pitch it up, which would've been shit, or played a slower set then, when I don't think I was really ready to do it.
By the time I got to Skreamizm last September, though, I was playing about an hour and 40 minutes of house, techno and disco. And I enjoyed it so much. How I was doing the set, I was starting with my old stuff, then the 140 [BPM] stuff I was playing at that time, then into what I was really wanting to get into. So I was ending on slower stuff – Prince's "I Wanna Be Your Lover," things like that. That set was a chance for me to fully show what I'm into. That's why there were no lights – it was so people wouldn't waste their time filming, they'd just dance. And I was feeling really happy at the end of those shows, that the crowd stuck with me through it, no matter what I played. And it's just that thing – I mustn't be scared to change. I made enough of a change at the start of dubstep, you know, and it wasn't scary then. I don't know why it's so scary now.
You often give a pre-show warning on your twitter that you're not going to play dubstep. Have you had problems with crowds not getting what they expected? Yeah, yeah of course. In Loughborough, I was in the middle of playing [New Order's] "Blue Monday" and some kid kept shouting out, "Dubstep! Dubstep!" So we stopped the music and I was like, "I've just played fucking two hours of classic and new dubstep – how can you still be shouting at me to play dubstep?" Security ended up kicking him out [laughs], which I felt quite bad for, but at the same time... America was pretty hard for it [on the Skreamizm tour]. LA was cool with it – North Carolina wasn't so much. [laughs] That was definitely a test, doing the Skreamizm set in America.
There's this general shift towards house and techno going on in the UK at the moment, with artists like Disclosure and Dusky getting big. How do you feel about that? I love it. It's good music getting big. I know the Disclosure boys pretty well, and that track ["White Noise"] getting to number two [in the charts], with the amount of shit that is in the charts at the moment, utter shite – and I work for Radio 1 so I hear a lot of it... [laughs] So it's really good. It was the same back when dubstep first started to get on the radio. It was great for everything – for the people making it, for the listener. It's hard for me to find music for mine and Benga's show in the 140 [BPM] range at the minute. It's either music that wants to sound like 2005, music that wants to sound like the American style or trap records that all sound the same. Whereas I could easily do a two hour show every week of the house stuff.
I wanted to ask about the show. Do you enjoy putting it together? Yeah I do. Radio 1 are pretty easy with what you play. Obviously not as much in the daytime, but in the evening, we don't have to play anything. It took a while to get my head around, but it's been pretty epic. I over-pronounce everything now when I'm talking to people. I can talk quite fast sometimes and I use a lot of broken words, if that makes sense. But it's made me a lot. More. Clear. [laughs]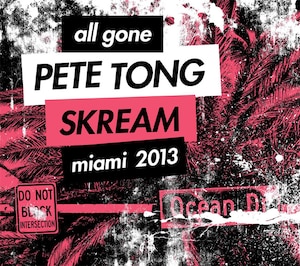 So, the mix. Why did you decide to put one together now? Well, Pete Tong asked me. I'd done two remixes of Infinity Ink's "Infinity." He asked me to do house mixes, and I was really up for that. Then I realised how big the track was and got a bit nervous – but it came out alright. But then, really last minute, he sent me a text asking if I'd like to do a mix comp[ilation]. I was a little bit wary that it was way too soon for me to do a comp of that stature. But then I thought, "Fuck it – if I'm gonna do it, two feet in." It might be a chance I don't get again. And I've always been a huge fan of the Defected In The House series. (And I'm not just saying that 'cos I'm doing one now.) The DJ Gregory one is my favorite of all time. There's some absolute belters on it.
It's quite a bold statement as well. I tell you, it was the most nerve-wracking thing to put together. I had about 14 days altogether to get it all done, which is pretty quick, considering Monday's my only day off. I had the perfect tracklist at one point, but I forgot you've got to get all the tracks licensed, and at the last minute half the tracks I wanted didn't get licensed. So I picked the best tracks I had, but then you're thinking, "That doesn't sound as good as before." But you have to get past that feeling. It's like putting your dream football team together and trying to buy it. But I really had fun putting it together. Everything on there's still pretty centred around bass, and it's still my mixing style – fairly quick in comparison to some house DJs.
I wanted to talk about your own production. 2012 was quite a quiet year for you in terms of releases. Why was that? I think that was because I need to be inspired, and there wasn't enough stuff inspiring me. Skreamizm 7 was done the December before last. I was being inspired elsewhere, but trying to produce what fell under the same bracket [as my older music]. You can't just automatically flick straight into another genre. There was a time when I was making seven tracks a week, but it's just not like that any more. It seems like everyone has slowed down in the past couple of years, just because there's so much mass-produced stuff out there now. For people who originally had their own sound, it's quite hard to have that now. Everybody and their auntie seems to make music now.
What sort of direction are you taking this year? Do you have things planned out? Well I've mainly been making sort of disco, I guess. The remix of Duke Dumont['s "Need U"] has been causing quite a stir recently. And I've got a single that's on the [mix] CD, "Rollercoaster" with Sam Frank, which has been getting really good feedback since I started playing it on the Skreamizm tour. People didn't even know it was me, they just thought it was a disco track, which is amazing. I'm also working with Route 94, I've got some stuff in the pipeline with Boddika. I still want to make really bass-heavy music – I don't know what it is, but there's something about bass that I love as a producer. There's that tune "Bang That" as well, that's been doing the rounds in Loefah and Jackmaster's sets. That's a straight up banger, really. I want my musical pattern to be the same as the tracklisting on [my album] Outside The Box – just sort of all over the shop.
When you're making music now are you thinking, "Is this going to be a hit?" Are the stakes higher?
The next year's going to be a massive transition for me.
No, no. Less than ever I think. I don't think you need to make hits at the moment, because the sort of tracks that are hits tend to be sort of...shit. I have no interest in a chart entry, you know. Not as Skream anyway. But we're writing the second Magnetic Man album. That's going to sound nothing like the last one. We were working on an almost future-disco-house vocal track yesterday, which is really fucking cool. But I don't think anybody's aiming for chart success at the moment, because of what you'll be associated with – you'll be in between Pitbull and fucking whoever. So it's a time when you can make really good music again, really experiment, and people accept it. Which I think is amazing.
How about with pop singers – you've worked with Kelis, and you're working with Miles Kane now? Yeah, well I produced Miles' last single. We're just really good mates. I won't be doing more with Kelis. On that scale, I'm doing something with Chromeo, which is quite exciting for me. But mostly I'm not making music for anyone. I'm just making tunes without thinking too much about what I want to do with it.
I think as soon as you start thinking, "Right, I'm gonna make a smash," it never works. Unless you're painting by numbers. I try not to patronise anyone too much, but that hands-in-the-air, EDM sort of sound – I think as long as you've got the right backing you can have a massive hit. But I'm just not into that.
You've got a family now, and you're a good few years into a successful career. Do you find yourself thinking further into the future, career-wise? I don't ever think too far ahead. I never have done. My future is me going to do a gig in Newcastle tomorrow. It's the same with the people I grew up with, like Benga and Artwork. With Magnetic Man there is no future thinking, it's just thinking for now. If you try and think too far ahead you kind of miss what's happening. So I'm just trying to keep my ear to the ground, really. The next year's going to be a massive transition for me because people will start to be aware that I won't be playing dubstep sets any more.
Don't get me wrong, there might be the odd celebration of the sound – I've got a gig coming up with Red Bull Music Academy in New York, which is celebrating the history of dubstep. To go and do that sort of show in America now is quite exciting, because they'll actually see all of us on stage together smiling, drinking, enjoying it. Which I don't think you really see anymore 'cos everyone's got too many lights on stage. [laughs] Things like that might pop up, but mainly I want to focus on what I'm doing at the moment. And that generally seems to fall around 115 BPM up to about 130.