Albion Kosmische: Six '70s UK Synth Records
In advance of Brian Eno's appearance at this year's Academy in New York and the premiere of his audio-visual installation 77 Million Paintings, we couldn't think of a better time to dip into our 2010 London Daily Note archives to unearth a piece from Richard King. Here, he details some of the other UK artists exploring the outer limits of synth music in the '70s.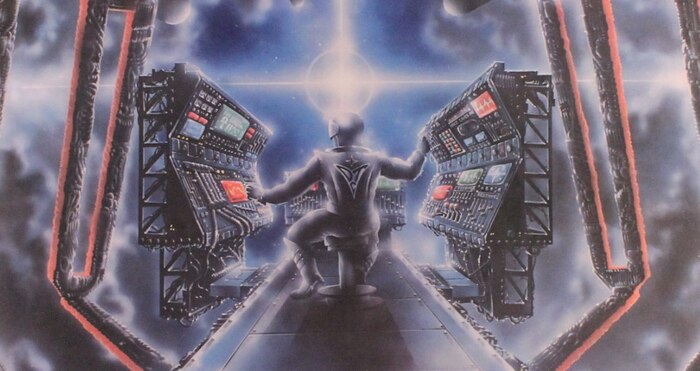 The sounds and textures of Krautrock took several generations to be assimilated into British music. David Bowie, at his mid-'70s chameleonic peak, was the first high-profile artist to move in on the kosmische muse. Low's (1977) all-instrumental second side mimics the haunted tone poems of Cluster and early Kraftwerk. The link was Bowie's producer, Brian Eno, who had visited Harmonia at their rural hideout in '76, laying down tracks with them before going to record with Cluster in June '77. But there were plenty of other English artists exploring the chaotic, grubby, stargazing world of kosmische around that same time. Check below for five that now fly (mostly) under the radar.
Julie Tippetts - Sunset Glow (1975)
"Now if you remember we were talking about God and you." Few records have ever been so aptly titled as Julie Tippetts' 1975 meditation Sunset Glow. Robert Wyatt considers it Rock Bottom's female identical twin. Aqueous and soulful, this almost drumless set places Tippetts' extraordinary voice at the heart of an exploration of the self. The lyrics break down the singer-songwriter tendency to a much more direct kind of soul searching. Musically, the arrangements of horns, treated pianos and echo create a sunset of deep burnt hues, colouring in empty, fragile spaces. Surrounding herself with the cream of UK players from the deep-end/deep-head tradition, Tippetts captured the sound of Albion ennui at dusk.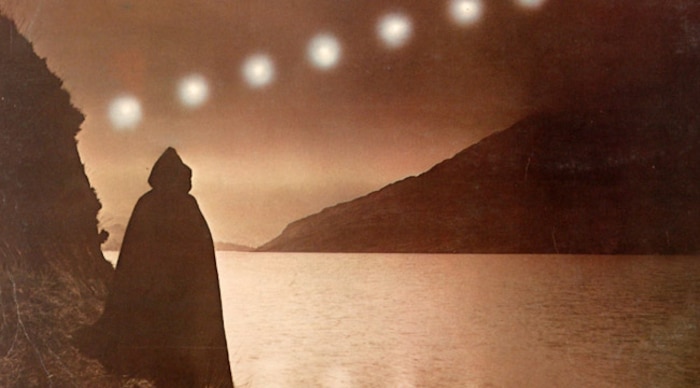 Neil Ardley - Harmony of the Spheres (1979)
Neil Ardley, who died in 2004, made two landmark albums of '70s British instrumental music: 1976's Kaleidoscope of Rainbows and 1979's Harmony of the Spheres. His arrangements weave together hallucinogenic patterns, like watching the dawn break on a Cornwall beach, as fat analogue synths meld perfectly with the 
Brit jazz outsider sensibility. On Harmony of the Spheres, Ardley worked out the phase patterns of the solar system and transcribed them into note form. John Martyn (none deeper, none more cosmic) contributes echoplexed guitar lines that howl like last orders at the pub. Fittingly, Harmony of the Spheres got the South Bank Show treatment on its release.
Mike Oldfield - Hergest Ridge (1974)

Mike Oldfield was blindsided by the runaway success of Tubular Bells, which netted him and the nascent Virgin Records untold fortunes. 
Still barely out of his teens, Oldfield was a nervous wreck. Seeking perspective and isolation, he bought a sheep farm in the Welsh Marches and recorded this brooding yet ethereal masterpiece. Named after his new location, Hergest Ridge sounds like Tubular Bells
 in a vacuum. Upon its release it went straight to number one in the album chart, only to be replaced three weeks later by Tubular Bells, the record-buying public voting
 with their feet when it came to just exactly how they liked their beanbag soundtracks to develop over a turn-up-the-quad evening.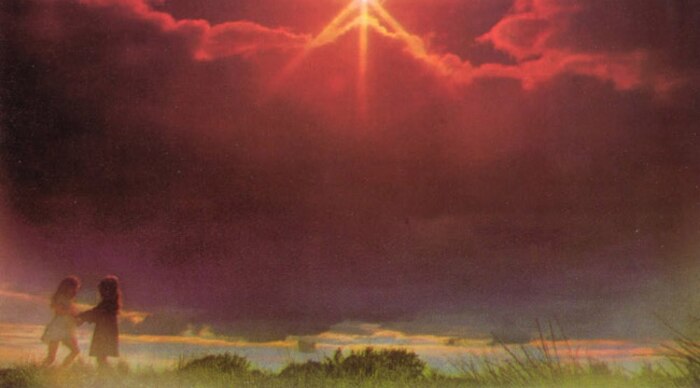 David Bedford - Instructions for Angels (1977)
David Bedford had been bandmates with Oldfield in Kevin Ayers' The Whole World and had encouraged Oldfield to go solo and explore his muse, remaining a key ally throughout his career. Oldfield returned the compliment by playing intense guitar wig-out on Instructions for Angels while Bedford played chord after cloudy chord of Anglican organ-led self-examining broodiness. If this had come out on a German label such as Brain in the mid-'70s it would be discussed in hushed tones. As it is, it's hard to get past a sleeve that looks like a catalogue for a New Age family campsite. Undeterred, Bedford went on to be an arranger for pop stars Madness and Frankie Goes to Hollywood, making him something of a geezer.
Tim Blake - Crystal Machine (1977)

Tim Blake is from the first division of
 the punk-era dispossessed, having worked with both Hawkwind and Gong. His experiments with lasers and star-patterned synths gained their first mass audiences at the solstices at Stonehenge, making him a kind of tractor-powered Jean-Michel Jarre. Crystal Machine sounds like arguing the merits of time travel with one of the convoy up at the stone circle, while Eat Static are at play forever down below. This is space rock trip out music with voiceover – therefore nudging the edge of sober acceptability or interest. But find yourself a flight path past the patchouli and it's every bit the Camelot equivalent to the dark-prince-in-tower meditations of solo Tangerine Dream albums.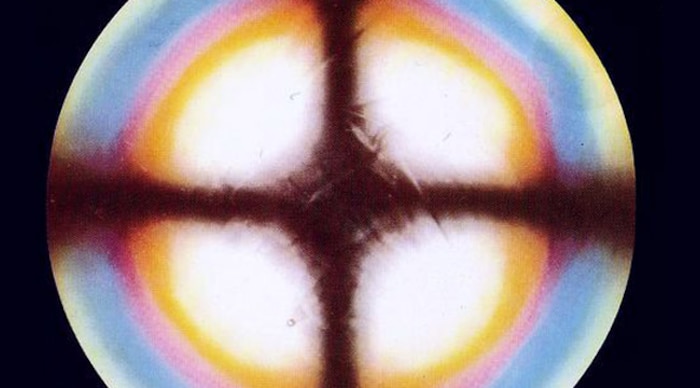 Steve Hillage - Rainbow Dome Musick (1979)

Rainbow Dome Musick was originally recorded for the Festival for Mind-Body-Spirit at Olympia London before such a phrase became the growth sector of every provincial Waterstones. Ripples of textured bubbles slowly ebb and flow like a hexagonal riverbank. This is a very pretty record that can be played quietly, or very loud, turning your home 
into the end of the Dome Rainbow. Famously, Hillage wandered into Land of Oz and heard The Orb's Alex Paterson playing the first tune, "Garden of Paradise," to some cabbaged ravers. Heard in that context, Rainbow Dome Musick completes the circle begun with '70s Stonehenge sit-ins turning into a massive impromptu rave 20 years later.