DJ Spinz: The New Sound of Atlanta
At Red Bull Music Academy we've always had love for producers, the knob-twiddlers and button-mashers behind the scenes. When we hit New York next month we'll be inviting some of our favourites to take an unfamiliar stance: Behind the 1s and 2s. Drum Majors will see Mannie Fresh, Boi-1da and many more DJ at The Knitting Factory. Another producer making waves at the moment is Atlanta's DJ Spinz. Along with his Hoodrich Production Group, he's spearheading a new generation of Southern hip hop. David Turner explains.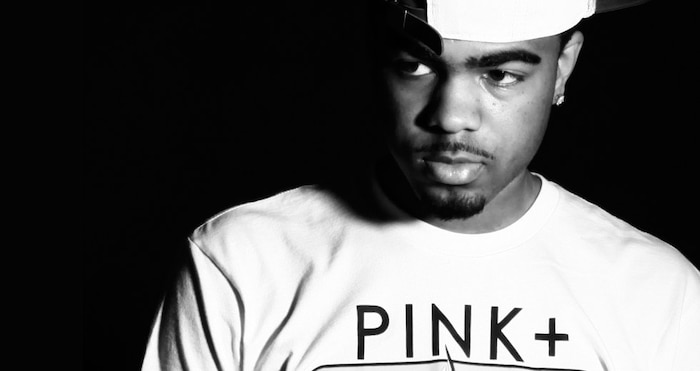 The term "DJ" has never been easy to define for rap music, especially as the genre has moved further and further away from its turntablist roots. DJ Spinz is mostly known for hosting mixtapes for Atlanta rappers. DJ Spinz also produces for many of those same rappers. But DJ? Well, that's something Spinz only finds time for when he's not busy with those other jobs. But with his recent success, who can blame him?
Nonetheless, it was DJing that got him into all of this. A compilation of T-Pain tracks (A Thin Line Between Love & Pain) from his Southern Swagger mixtape series got the attention of DJ Scream from Atlanta. As the touring DJ for acts like Crime Mob and D4L, Scream has a mighty reputation in Georgia, and it wasn't long after they connected that Spinz decided to move from Augusta to the state capital.
Spinz's earliest production work appeared on Gorilla Zoe's I Am Atlanta mixtape, but his coming-out party was Travis Porter's "Go Shawty Go." The trio of Atlanta rappers had already built a healthy fanbase before meeting Spinz, but "Go" was their first single to gain major radio play. Its swirling synths and slurred hook caught the ear of plenty of rap fans. But, perhaps more importantly, it also got him work with other rappers. Soon Spinz was providing beats for the likes of Waka Flocka Flame ("Rooster in My Rari") and Gucci Mane ("Nothin' On Ya").
Last year Spinz began to expand beyond simply producing. He handpicked upcoming producers for his Hoodrich Production Group mixtape series, lending a leg up to Dun Deal, C4, S.O.S. and Childish Major, among others. It's a smart move: Whether it's C4's more muscular aggressive production or Childish Major's diffused mellow tracks, members of H.P.G. are creating their own twists on the usual 808-reliant trap sound.
Childish Major, who I reached via email, was ecstatic about the opportunity to work with Spinz. Major has been producing for a few years, but his slow and woozy production for Rocko's "U.E.O.N.O." is one of the most notable (and controversial) rap singles of the year so far. Major also produced a good chunk of the Spin-approved Beautiful Pimp from Rome Fortune, an Atlanta rapper obviously headed for bigger things. Major too: His upcoming projects will likely include tracks with Gucci Mane and Young Jeezy.
Spinz understands that keeping himself firmly focused on the game is the only way to stay ahead. He's continued to host mixtapes, most notably the Space Invaders series he's worked on with DJ Pretty Boy Tank. In the past, the series has featured Future, J Money and Travis Porter well before most of these rappers were known outside of Atlanta. Looking back at the tracklists, it's clear that the duo have a knack for picking out rappers with memorable personalities and sharp songwriting.
At the end of the interview, Spinz mentioned how his twitter feed was the best way to keep up with his current projects. In a lot of instances this might feel like shameless self-promotion, but considering Spinz is currently on tour, making beats, nurturing a group of producers and hosting mixtapes, it makes complete sense. Following Spinz in 2013 is essential for anyone interested in where hip hop is – and where it's going.