Funk Archaeology: Reconsidering Modal Jazz
There are record collectors… And then there are people like Egon from Now-Again. Egon – who was the general manager of the Stones Throw label for 11 glorious years – is one of those rare creatures scouring the entire globe for the choicest bits of obscure wax, from Turkish psych to Zambian soul. It's a culture we'll no doubt be shining a light on during this year's Academy at events like Mobile Mondays – a 45s-only night of soul, funk and disco. But in this latest edition of Funk Archaeology, Egon focuses his sights on modal jazz and how it once again came to the attention of diggers around the world.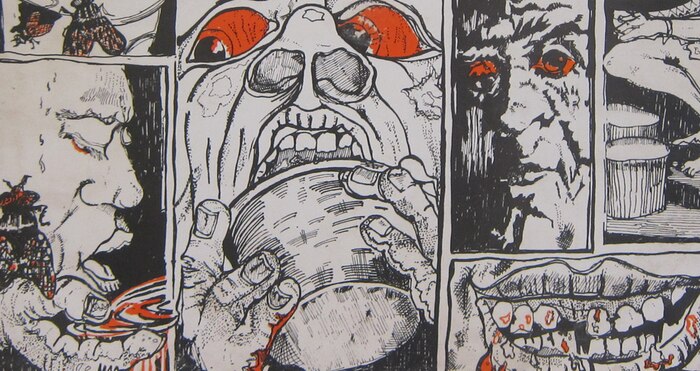 It wasn't so long ago that, outside of select circles in San Francisco and London, the discussion of modal jazz was either relegated to the perfunctory music course at your local liberal arts college or nestled within the quaint circle of the white-bearded record collecting crowd. Modal refers to the mode, or scale, that the musicians improvise within – as opposed to "traditional" jazz where the improvisation occurs over a prescribed set of chord changes. (Miles Davis' Kind of Blue and John Coltrane's A Love Supreme are prime examples.)
Nowadays it's hard to explain just how revolutionary those records sounded in jazz's mid-'60s soundscape. And, similarly, it's tough to find diggers that are unearthing rare modal jazz gems. Sure, there were younger fans, reared by parents fixated on Herbie Hancock's modal work. And there was the tastemaker Gilles Peterson and his bursting collection of esoteric rarities, some of which – like Heikki Sarmanto's angelic "Duke and Trane" – he mixed amongst modern music on his long-running BBC radio program. But just the words "modal jazz" threw off a musty scent, thus making a collectors' renaissance seem improbable.
But it did.
I first noticed there was something brewing when I started getting emails from across the world wondering if perhaps I'd bought some copies of the obscure All Praises To Allah 7-inch when I'd visited with Lightin' Records founder, drummer and jazz-band leader Bubbha Thomas, in the late '90s. I had – and I was glad that I'd held on to the few copies I'd bought. In the late '90s, those records wouldn't have commanded a price higher than $40. And here I was, in the late '00s, having a problem pricing my remaining copies high enough.
Then came Jazzman Records' exhaustive 2008 survey, Spiritual Jazz - Esoteric, Modal, & Deep Jazz From The Underground. With this anthology, Gerald Short made a strong argument for something that was a bit of a well-known jazz record collector's secret: some of the best modal jazz came out well after A Love Supreme – and some of it was supremely funky. (Think about James Brown's 19+ minute version of "Escapism" for a second, and tell me if you couldn't make the argument that some of the Godfather's best funk instrumentals shouldn't be considered modal jazz themselves). It took Jazzman's album to reintroduce the Egyptian drummer and one time Sun Ra cohort Salah Ragab to crate-digging DJs who once considered this stuff too "learned" to play in a club.
Full disclosure: I assembled a version of Jazzman's Spiritual Jazz for the North American market, and I included Thomas' "All Praises to Allah" on our version. I used our version of Spiritual Jazz to set the stage for a reissue of high-school jazzer P.E. Hewitt's three self-produced Californian modal jazz rarities. But the deeper reason I agreed to help Short in his quest to spread the word of these new (re)discoveries in modal jazz is the same reason that I write this column: I believe that we record collectors of a certain age should acknowledge what marvels lie on the periphery of our core collections, our professed passions, whether we delve into them whole-hog or just dabble.
For me, modal jazz is just an interesting dalliance, but I love the small trove of discs that I've kept from my purchases over the past decade. The path that lead me to these records started early on: in the early '90s, then-current hip hop 12-inch singles led me to their major label soul and funk-jazz samples, which led me to indie jazz imprints that offered the same brand of stuff, which led to divergent paths including free, avant-garde and, of course, modal jazz. So now, as I approach my 35th year and can share the wonders of Steve Kuhn's debut LP with my two year-old son, I feel again compelled to share a bit more very approachable – damn near irresistible - music from a long ignored musical movement that began in the creative cauldron afforded to major label musicians in the '60s, spread to Stateside indie labels and soon found itself reaching creative minds across the globe.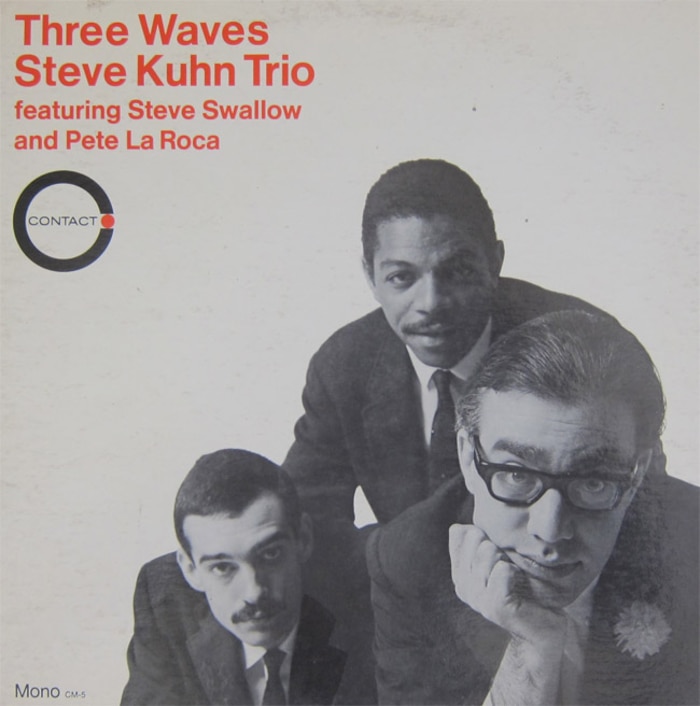 Steve Kuhn Trio - Ida Lupino (Contact Records, 1966)
This is a Carla Bley composition written for a golden-era Hollywood actress and first – from what I can tell – recorded by Steve Kuhn on his first album as a leader. By the time Kuhn inked a one-off deal to release Three Waves on the small New York indie Contact, he'd already released a duet album with Toshiko Ashiyoki and spent time in John Coltrane's live band. All before he was 30 years old.
Backed by drummer Pete Basra and bassist Steve Swallow, Kuhn grooves gracefully, allowing Basra and Swallow's delicate dance to take center stage. Kuhn would later revisit this song in an altogether funkier – and electrified – setting in 1972 on the Cobblestone release Steve Kuhn Live In New York. It was that album version's open drums that led the hip-hop producer Madlib to craft "Kuhn's Tune" on his coming-out jazz album as Yesterdays New Quintet, Angles Without Edges in 2001.
And that's right around when Madlib introduced me to Kuhn's marvels, through Kuhn's funky masterpiece Steve Kuhn. It took me over a decade, and a detour through nearly all of Kuhn's early to mid-'70s recordings, to start with his disc, and I'm glad that I waited. The timing couldn't have been better, as my two year old son now can repeat "is it now in season" as he sings Bley's timeless melody and replays this all-too-short modal jazz beauty on his mom's iPod.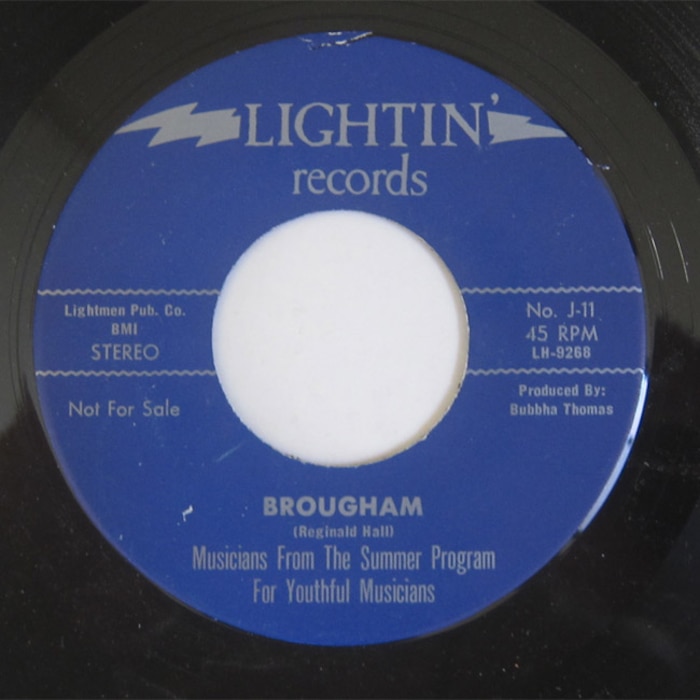 The Youthful Musician's Summer Program - Brougham (Lightin' Records, 1972)
Houston, Texas is a jazz town, and the most progressive jazzer to ever stalk the Wards is drummer and bandleader Bubbha Thomas. During the course of the '70s, on both Judnell and his own Lightin' imprint, he offered strong courses in avant-garde, funk and modal jazz. And, in the early to mid-'70s, select members of Houston's various high school stage bands had the opportunity to participate in Thomas's Summer Jazz Workshop and woodshed with the best talent the city had to offer, many of whom had passed through Thomas' Lightmen ensembles.
At the end of each summer, the program recorded tunes for a 45 that Thomas released on Lightin' and sold to the workshop's participants and their parents. "Brougham," one of the best songs in a series that spawned twenty, released over half a dozen 7-inch singles, recently caught the ears of British modal jazz champion Gilles Peterson and serves as a perfect example of the home spun-approach taken by early '70s jazzers recording alongside those heavy hitters on imprints like Detroit's Strata and Tribe and New York's Strata East.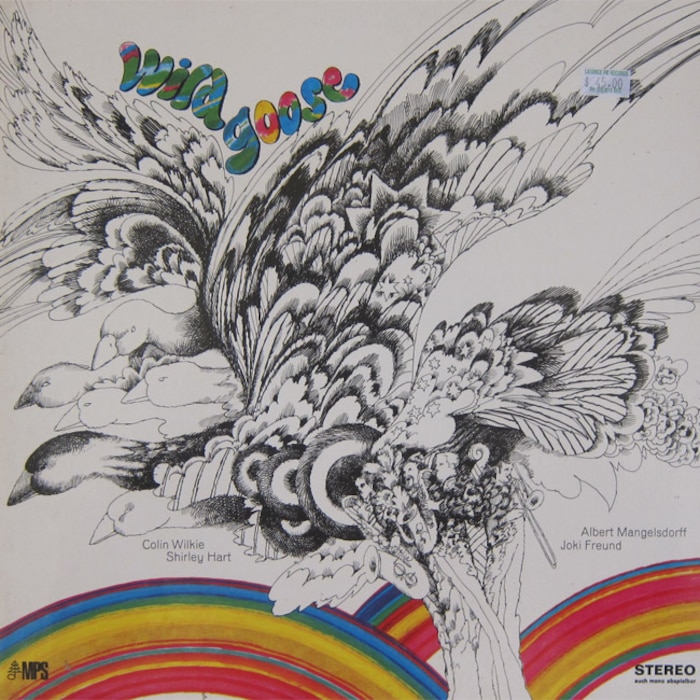 Albert Mangelsdorff und das Jazzensemble des Hessischen Rundfunks - Ich Armes Maidlein Klag Mich Sehr (MPS 1969)
Many classic modal jazz pieces originate from Europe, but it seems fair to offer a sample from the catalog of the stalwart MPS label. So we'll listen to the late Frankfurt-reared trombonist Albert Mangelsdorff's Wild Goose album, recorded with the participation of unheralded UK folk duo Colin Wilkie and Shirley Heart. The vocal tracks on this album are fine, but it is arranger and saxophonist Joki Freund and his take on a medieval German folk song, underscored by bassist Günter Lenz's pogo-stick bassline, that makes this approachable avant-jazz album essential listening.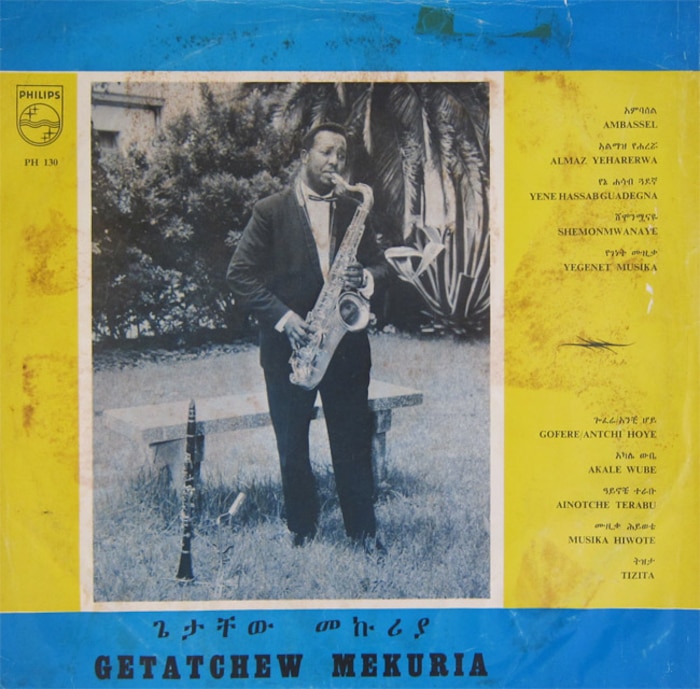 Getachew Mekuria - Yegenet Musika (Phillips Ethiopia 1970)
It's no wonder that, of the small amount of modal jazz that originated from the African continent, the majority of it came from Ethiopia, where music is based on the pentatonic scale so popular in jazz music. But it's still surprising that, in a country whose three main labels released hundreds of 7-inch singles and dozens of albums between then-emperor Haile Selassie's relaxing of his hard-line against cultural expression in the late '60s and his fall to the communist Derg in 1974, that only a handful of instrumental recordings exist – and that they're all modal jazz marvels.
Instrumental music has little value in an almost entirely vocal-based musical tradition and, if it weren't for composer/arranger/vibraphonist Mulatu Astatke's journeys to London and New York – where he released three albums of Ethiopian-flavored jazz – it's doubtful any instrumental albums would have been released in Ethiopia at all.
The best known are the two instrumental albums by Astatke, and they are funky, often Latin-tinged examples of what the vibraphonist later termed Ethio-jazz. But the deepest is certainly the sole album released by saxophonist Getachew Mekuria who, according to Ethiopiques curator Francis Falceto, attempted to imitate Ethiopian war cries with his saxophone. We're left, in the example of "Yegenet Musika," with a rocking modal piece that allows Mekuria to trade two bar phrases with pianist (and Ethiopian funk legend) Girma Beyene and summon Archie Shepp's soul, Albert Ayler's mania and Coltrane's genius.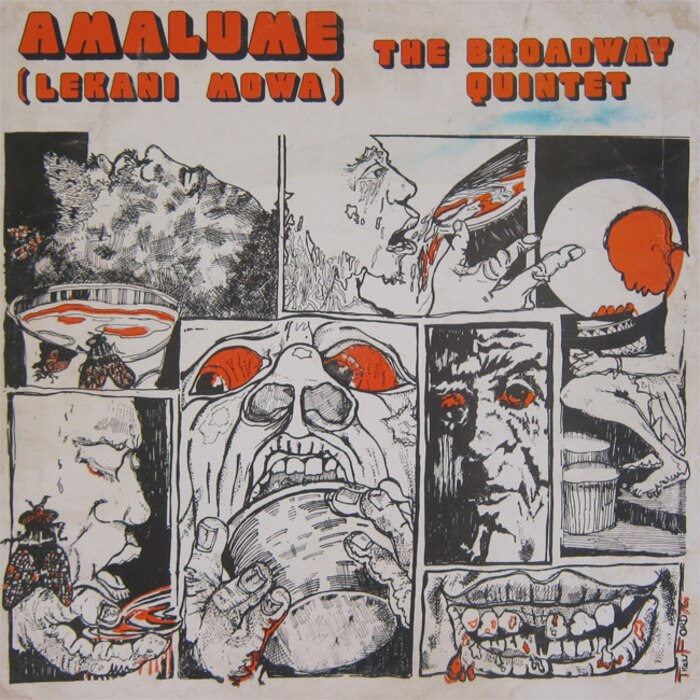 Broadway Quintet - Amalume (Zambezi Records 1976)
Very little jazz music exists in the Southern African nation of Zambia: the mid-'70s recording industry that sprung up in the wake of then-president Kenneth Kaunda's taking of the reins of this former British protectorate was largely dedicated to releasing popular pre-kalindula Zambian music and documenting the burgeoning Zamrock scene. But the Broadway Quintet, a holdover from the clubs that existed in Lusaka before independence, managed to sneak a couple jazzy pieces into their sole album. "Amalume" is a standout, and guitarist Zacks Gwaze's expert solo owes a debt to early George Benson, in the same way the somewhat misleading album cover owes a debt to King Crimson.