Interview: Joey Carvello
Joey Carvello isn't a name that you'll likely recognize. But over the past three decades, he's helped to reshape the music landscape in a number of ways. Carvello got his start as a DJ in Boston where, along with jocks like John Luongo, he put the city on the map as one of the most important disco centers outside of New York City. He then transformed the sound of Boston's radio dial when he took over as program director of KISS 108 in 1980. It quickly became the city's highest-rated Top 40 station, introducing a dancier sensibility to the airwaves.
In the late '80s Carvello moved on to Atlantic Records, overseeing a dance department that had a string of hit records from the likes of Little Louie Vega, Marc Anthony and Robin S. Moving on to hip hop, Carvello then joined up with Priority and TVT in the '90s and '00s and played an instrumental role in the careers of Snoop Dogg, Lil Jon and Pitbull. Nowadays, Carvello is a resident DJ at New York City's Mobile Mondays – a party where the selectors only play 45s from their collections. We'll be teaming up with the crew there when we come to New York later this month with Bobbito Garcia, Amir Abdullah and our very own Chairman Mao also set to play. (More details here.) We recently caught up with Carvello to get some more details on his wild ride through the record business.
You're working on a book on disco before Saturday Night Fever. Why before?
I want people to know that the lifestyle portrayed in Saturday Night Fever was exaggerated and gave Italian Americans a new stereotype much different – and I think much worse – than we had from mafia movies. The crew that I grew up with in the disco scene wasn't nearly as pedestrian and rooted in their mother's apron!
There was a certain truth to the representations – in particular the décor and atmosphere of the club scenes. But there was so much more that disco changed. Disco really put the record business on its ass until record execs figured out that their bottom line had increased by millions of dollars without their participation – aside from servicing disco DJs with records. Disco changed the club business. It changed hair salons. It changed fashion. It changed everything. I mean, hip hop is the only real "game changer" since.
When did you first encounter disco in Boston?
Some friends and I were going to "$10 cover Free Beer" clubs on Commonwealth Avenue. On one particular night on our way to some dump we noticed a small spot with a big line. The club was called Zelda's. The guys and dolls in the line were clean, dressed over the top and the women were fine! You could smell the colognes and Pantene from across the street. It was the smell of disco. It didn't really have to be said that we had to get into that joint.
Shortly after that we put on our Sunday best and went early enough to avoid the line and slide in. I was the music guy in our crew. When we stepped in and I heard, for the first time, "Soul Makossa" by Manu Dubango, a light shined on my face and that was it. Going to the disco – and the music played there – became my life. (The chicks weren't bad either.)
How did you get your start as a DJ?
I needed a job! I was mooching off my friends, and finally they had enough of my broke ass. My friend Carl Lupo saw an ad in the newspaper for a disco DJ audition at a club called Yesterdays in Kenmore Square. It was a little dive bar in the shadow of The Green Monster. It smelled like beer, the floors were sticky. I remember when I went there for my audition some guy said, "I've never seen a fat waitress before," and the waitress smashed a drink tray over his head and busted it wide open. That's the kind of club it was.
The first record I played at the audition was "Pursuit of the Pimpmobile" by Isaac Hayes. Then "Soul Makossa," Earth, Wind & Fire, The Whispers. Then I made the mistake of playing James Brown. The manager came over and said, "We don't play that kind of music here. Don't ever play that record again." But I got the job. And I was so thrilled. I was just this kid from East Cambridge. Everyone in my neighborhood was a wise guy. Now, I was a disco DJ.
At what point could you tell that disco was taking off in Boston?
I remember an older guy, dressed really nice coming into Yesterdays. He introduced himself as Don Delacy from RCA Records. He said he wanted to give me some of his new stuff. Savannah Band, Vicki Sue Robinson. I was like, "Did you buy these?" He said, "No, I'm a promotion man." He explained to me his job and said there were a lot of radio programming directors that were starting to come to clubs.
Disco made DJs big stars, which I took total advantage of.
At that time the major labels were directed and staffed by rock and pop people. Most of them didn't dig a song or act without a guitar. 90% of them were Frye boot, greasy haired, no-style stoners. They hated us – and our music – but couldn't ignore it any longer. Disco had started to outsell all the other genres, and it seemed to happen overnight.
It was the same with the artists! If you move forward, I know that Rod Stewart hated "Do Ya Think I'm Sexy?" But it reignited his career. The list goes on with these rock acts that needed disco to come back. They hated it, but they needed it. All of a sudden we knew that we had arrived. Boston, the city that produced Aerosmith, The J. Geils Band and Boston didn't just "rock" anymore.
Then Saturday Night Fever came. Part of me dug it. It made DJs big stars, which I took total advantage of. All of a sudden I was up to my wazoo in decadence. But although Saturday Night Fever poured gas on the sales and airplay of disco artists I could see that we were about to kill the goose that laid the golden egg – which was the lifestyle and the music. We had a great run though.
You then moved into radio for a while. Then, eventually, on to Atlantic Records.
I was in Los Angeles in 1986. The truth is that I ran to Los Angeles to try to hide from my demons. I would rather not get into particulars. I'm saving those days for my second book. In 1989 I met my second wife. She was an A&R person at Atlantic. Long story short: She wanted to get married, and I wanted to get the hell out of Los Angeles as it seemed the demons from Boston had followed me (and brought some friends).
She pitched me to then CEO of Atlantic Records Doug Morris. He offered me a great deal, so I moved to New York and joined the label as the Director of Dance Music. While I was there I orchestrated and/or signed over 20 #1 Dance records including some Top 5 Pop records. The list includes Little Louie Vega, Marc Anthony, Robin S' "Show Me Love," Bingoboys, Doug Lazy, En Vogue and many more.
I spoke recently to Jerome Sydenham, who worked at Atlantic at the time, and he mentioned that you would have weekly dinners.
I sure did. I'd take out 15 to 20 people every Thursday night to a spot called LaScalla on 54th. I dropped an easy $2,000 every time we went there. Those were the days...
Why did you end up leaving?
I quit. [laughs] I saw the writing on the wall after awhile. They dropped all my acts and put the squeeze on my expense account. When they eventually dropped Marc Anthony after I pleaded with them to move him to our Latin division, I said, "See ya!" Not long after they dropped him Marc became the biggest Tropical artist of all time – and the first to sell out Madison Square Garden three nights in a row.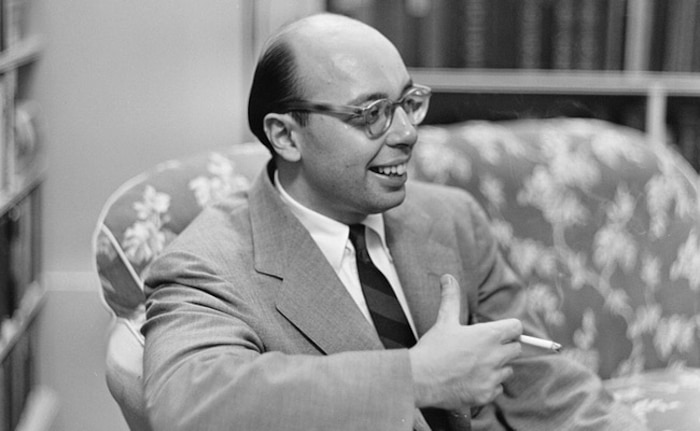 If you worked at Alantic, I assume you probably have an Ahmet Ertegun story or two.
By the time I got to Atlantic Ahmet had passed the business side of the label onto his executives. He was still coming in every day, dealing with artists and their music. His true passion. Ahmet would always bum cigarettes from me, so I think he liked me. Otherwise I wouldn't get calls like, "Joey, I am sending Phil to see you. He wants some help on a remix." And then, five minutes later, Phil Collins would walk in the door.
"Joey, I have an old friend of yours in my office. She's looking for a couple of hot new producers." Donna Summer. "Joey, Mick wants to come by to ask you something. Can I send him down?" Ahmet was the greatest music person in the history of the music business. Nuff said.
So what happened after you left Atlantic?
I got into hip hop pretty heavy. I joined Priority Records in 1997. The senior VP of promo there, Garnett March, was without a doubt one of the most important mentors in my career. He gave me my hip hop education – and the opportunity to gain the confidence of the hip hop community. While I was at Priority we helped to bring Snoop Dogg to the East Coast for the first time.
I can imagine that was probably a big deal.
Snoop never wanted to come to the East Coast because of the big hip hop wars. I created a bond with Snoop over '70s soul records. I used to make CDs full of it. He wasn't getting played on the East Coast, though, so we told him, "You're going to come in, and we're going to bring the whole East Coast to New York to meet you. You're never going to be the superstar that you want to be until you open up the East Coast." I knew that if they just met him, they'd fall in love with him. The smartest guy that I ever worked with was Lil Jon. The coolest? Snoop Dogg.
It was like a $50,000 promotion to bring everyone up. We rented out the Sony studios. I remember when I walked in to set things up, there was all red curtains everywhere. I went to the manager and was like, "You gotta get rid of those. He's a Crip. Those are the Blood colors. You need to get blue up!" "I don't have blue." "Well, you have 48 hours to get blue or we're pulling out." Next day, I don't know how, but they had blue curtains up. [laughs]
Snoop was only supposed to meet these program directors for two hours or so, but he was there from 10 PM to 7 AM. He took pictures with every single person in that room – including the waiters, limo drivers. Went from there straight to do the morning show at Hot 97.
You said that Snoop was the coolest, and Lil Jon was the smartest. Why is Lil Jon the smartest in your mind?
The smartest guy that I ever worked with was Lil Jon. The coolest? Snoop Dogg.
He made "Yeah!" "OK!" and "What?" into an empire. I moved to TVT in 2001 and when I first met him in Atlanta, we were both skeptical. He was already a gold artist in the South. He gave me all these hard, hard records and I didn't know what to do with them really. But we ended up breaking every airplay and sales record for an independent label. He was the most identifiable hip hop artist of his time. We also reinvented the career of Ying Yang Twins. They were barely a gold act when we got them. And then there's Pitbull. I knew within 20 minutes of meeting him that he would eventually become the biggest thing since sliced bread.
What are you working on now?
I'm a resident DJ at Mobile Mondays, this night in New York where we play only 45s. I can't even explain how fun it is to break out shit from my collection. It goes the other way too. The other residents – Operator Emz, Natasha Diggs, Just Blaze, Misbehavior and $$$ Mike – blow my mind every week. I'm still doing radio promotion, focusing on independent labels, artists and managers, and I'm spearheading the radio promotion campaign for a new record by LL Cool J. I've been blessed. It's been an interesting trip, and I'm not close to being done.