Keith Hudson: Soul Communicator
The Ghetto Dentist. The Soul Communicator. The Black Morphologist. The Dark Prince of Reggae. You don't earn nicknames and epithets like that by leading a sedentary life. Keith Hudson was always on his feet, always on the move, always on the make. In advance of our Pass The Gates: NYC In Dub event at this year's Academy, Peter Nix remembers one of reggae's greats.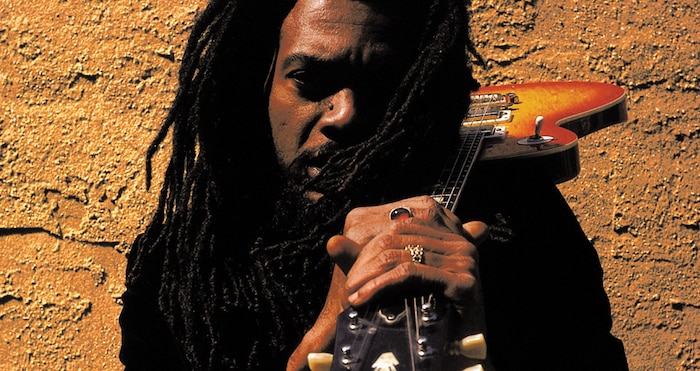 Keith Hudson was one of reggae's true visionaries, and like most visionaries he was severely underappreciated during his lifetime. It didn't help that his lifetime was so brief: he was taken by lung cancer in 1984, aged just 38. Though he was hugely respected on the ground in Jamaica, and adored by connoisseurs around the world, he never enjoyed outright stardom; even now, with the benefit of hindsight, you'll find him glossed over, if mentioned at all, in the more mainstream reggae histories.
Unlike more popular reggae artists, Hudson was neither scientist nor mystic. The brand of psychedelia he dealt in was rigorously human and earthbound. "Soul Communicator" is perhaps the most apt handle of them all: this is a guy that wants to talk to you, wants to tell you what's going on in his head. He wants you to know exactly how it feels to be Keith Hudson.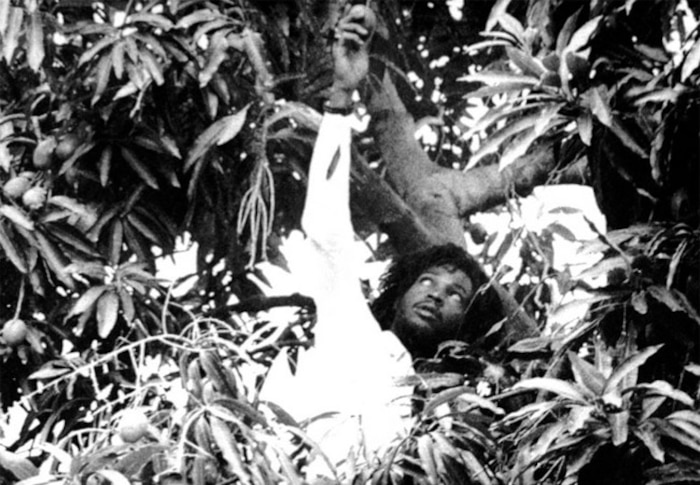 Details of Hudson's childhood, as with much of his life, are sketchy. It's believed that he was born into a musical family some time in 1946, but there's little in the way of proof. We do know he attended the Boys Town School in Kingston, Jamaica. But from an early age the street, not the classroom, gave him his most meaningful education. Junior Walker, a Barclays bank employee who financed 1974's Pick A Dub and co-produced some of Hudson's later work, remembers: "Keith a come from selling newspapers and street dentistry... Through that he developed a knowledge of street economics and money management. Turning two pounds into twenty pounds was always a Keith Hudson trait."
"I was a flash little youth," Hudson admitted towards the end of his life, and even before he'd cut his first record, he was known about town for his sharp sense of style. His classy threads, says key collaborator George "Fully" Fullwood, were complimented by "a rudeboy stare that could stop you in your tracks." The adolescent Hudson had become a reggae fanatic and an apostle of Sir Coxsone The Downbeat, and his fascination with the music industry prevented him being sucked into the criminal gang culture that would all too readily have claimed him. Instead he decided to fund his first record label venture by becoming a dental technician, running his own office in Kingston where he made and fitted dentures. Typically self-reflexive and attuned to the strangeness of the everyday, he called the label Inbidimts [later Imbidimts], a patois compression of the dental "embedment." His first release, in 1969, was a #1 hit: the fiery, sonorous "Old Fashioned Way," sung by Ken Boothe.
Having immediately established himself as a producer of note, Hudson kept up the momentum by leaning on borrowed rhythms from a rocksteady-era producer known only as CB. In order to avoid stasis and take his art to the next level, he needed a band capable of realising his loftiest ideas, and this arrived in the shape of the Soul Syndicate. However, their first meeting got off to a shaky start, with Hudson's co-producer and hired muscle Derrick "Stamma" Hobson trying to forcibly intimidate the band's drummer, Carlton "Santa" Davis, into recording with them.
"Stamma start to get tough with young Santa," Soul Syndicate leader Fully Fullwood remembers, "so I run round back with my machete and Keith see me and him start to laugh and say, 'Let's talk.' So we reason with him and he tell how much he admire our band and want to record with us and from there the relationship just start up."
This episode is indicative of the chaotic approach to business and man-management that would do Hudson few favours later down the line, but also of the charm and enthusiasm that opened so many doors for him.
Once the machete was put away, Hudson and the Soul Syndicate embarked on an extremely fruitful run in the studio, yielding hits like Big Youth's "S90 Skank" and the evergreen "Riot" (featuring Johnny "Dizzy" Moore on trumpet). Around this time, Hudson began to perform more lead vocals himself, on songs like "Boost It Up" and "True to My Heart," and by the time of 1974's debut album Furnace – a quixotic selection of vocals, deejay tunes, instrumentals and dub versions – the gifted young Soul Syndicate had gained a deeper, more nuanced understanding of what their producer wanted from them. Up-tempo basslines, low-slung drum patterns, plangent guitar lines, humid atmospherics: out of the Furnace, out of fire, comes the archetypal Hudson sound.
"Nothing else sounded like that," contends Soul Syndicate's Earl "Chinna" Smith, still in awe of his friend. "That what I love about him as a producer, unique, like Scratch Perry but somewhere else, he's dramatic, and when one is dramatic, it not just his music...If you ever see him, the way him walk and move, a totally different approach from everyone else."
He applied the same principle to his vocals. A great admirer of American soul music, Hudson was particularly fond of the way that Al Green would adlib, sighing and moaning and groaning and hesitating, imbuing every word he uttered with a furious and flawed humanity. Hudson took to doing the same thing, though as author Vincent Ellis has noted, the exquisite rawness he ended up bringing to proceedings was closer to Tom Waits than Al Green.
By the time of 1975's The Black Breast Has Produced Her Best, Flesh of My Skin Blood of My Blood, he had turned his subject matter away from external things – women, motorcycles, street hassle – and inwards, to the self, all the while eschewing Rastafarian platitudes (indeed, Jah scarcely gets a look in). It's a harrowingly personal and often paranoid work, more concerned with posing questions than answering them. The dense instrumentals reinforce the sense of brooding intensity, notably opener "Hunting," a drug-hazed, tropical dread-scape wrought out of birdcalls, rainfall and rustling leaves, sparsely populated with plaintive guitar licks and melodica. "Darkest Night," surely Hudson's finest moment, is a smoke-choked descent into the heart of darkness, but one mitigated by Candi McKenzie's cooing, balmy backing vocals. But perhaps the purest expression of Hudson's weltschmerz arrives on "Testing Of My Faith," when he asks simply, imploringly: "Why can't I be like any other man?"
Flesh of My Skin and Torch of Freedom (also 1975) should have cemented Hudson's position as one of the great talents of his generation, but they were pressed in only limited quantities and allowed to quickly fall out of print. Even so, they managed to find their way to adept and interested ears outside of the reggae hardcore: Joy Division's Ian Curtis was a huge fan of Hudson, no doubt identifying with that troubled loner persona, and after Curtis's death New Order covered Torch of Freedom standout "Turn the Heater On" for a bleakly brilliant Peel Session in June, 1982.
Hudson had one more shot at the big time, but he blew it. The success of Bob Marley meant that every major label was looking for a reggae icon to call its own, and so in 1975 our dark prince inked a deal with Virgin. It was a dream contract, granting him full artistic freedom, but rather than delivering Flesh Of My Skin Pt. 2 – or something similar – he turned out the highly uneven funk/soul set Too Expensive. It sold poorly, was savaged by the critics and left Virgin with little choice other than to drop him.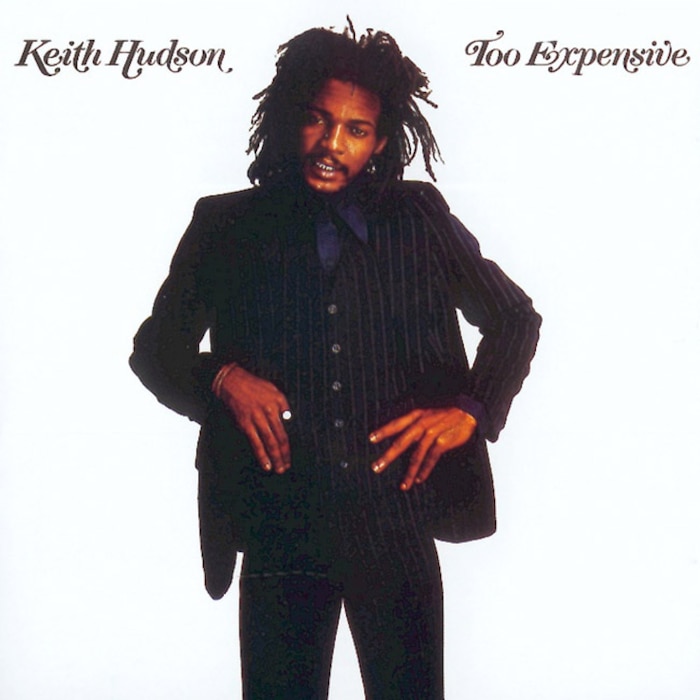 He decamped to the USA where he established the Joint label and released some magnificent records, including Brand and Rasta Communication, but to an ever-shrinking audience. Despite the downturn in his commercial fortunes, Hudson – now dividing his time between London, Kingston and New York – remained sanguine, falling back on his instincts for self-preservation, hustling from one day to the next.
"If you're broke and you're a music man you throw your music inna the bag and go out," says Junior Walker. "There used to be reggae shops in Queens and Brooklyn that would take records from you... not so much to sell because they were selling weed but just to put 'Brand New' up on the wall so if the police came in they could say they're in the music business. Keith taught me those kind of things: he's a man who would put his bag on his arm and the intention was you're supposed to come back with money, food and weed. That a the plan. Him was a music seller. You put on the bag and you go out there until you have them basic ingredients. Whatever we gained went right back in the business."
What went into the business, however, was no longer coming out of the other side. Come the 1980s, reggae had moved towards a dancehall style, and the anxious, atmospheric song-poems Hudson essayed on albums like and Playing It Cool, Playing It Right and Nuh Skin Up felt dated to young record buyers. In 1984, before he could really get his bearings in this new reality, he was diagnosed with lung cancer. Despite responding well to radiotherapy, he collapsed and died on November 14th of that year.
Though the rarity of his classic albums through the '80s and '90s added significantly to his posthumous mystique, Hudson looked destined to remain an artist more heard of than heard – a tragedy, really, for an artist whose greatest desire was to communicate. Thankfully, the tide has slowly turned: in 2003, Mark Ernestus and Moritz von Oswald launched their Basic Replay imprint with a revival of Playing It Cool, giving the same treatment the following year to Flesh Of My Skin, hipping a new generation to Hudson's inextinguishable talent.
Around the same time, Sanctuary released a career-spanning compilation that placed album tracks alongside singles and rare dub versions, and more recently Sunspot Records have delivered high quality reissues of Furnace and Entering the Dragon. An authoritative Hudson biography, by Vincent Ellis, is also in the works. There is no longer any excuse not to acquaint yourself with this fascinating body of work, and one can only hope that the revival continues. Certainly Hudson's searching, spiritually wracked art feels acutely relevant to our times. Yes my bredren, yes my companion, we are together in the furnace.