New York Stories: S.H. Fernando Jr.
The 2001 edition of RBMA kicked off in New York on 9/3. On 9/11, everything changed. As we get set to open our second Academy in New York City this weekend, we asked an Academy lecture host that year to recall the experience for The Daily Note – our music newspaper in the city.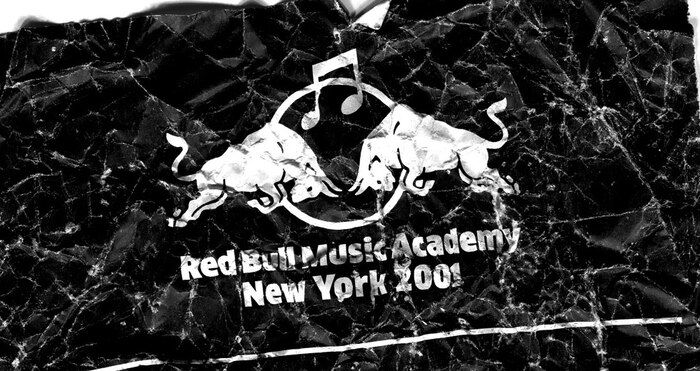 I remember very well when I first heard about the Red Bull Music Academy. I was on a stealth mission in the Belly of the Beast (AKA Wall Street), shooting B-roll for my first feature film, Crooked, when I got a call from a music writer friend of mine, Matt Diehl, asking me if I wanted to participate. "Red Bull, the energy drink?" I replied, "What do they know about music?"
"Red Bull, the energy drink?" I replied, "What do they know about music?"
A few days later I met Diehl, local coordinator Todd Kasten and several other writers and music people at the Academy's headquarters in an old public school in the Lower East Side. I had walked past this spot on Rivington Street countless times in the early '90s on my way to a friend's home studio, where I cut my chops producing music. In the time it took for my indie label WordSound to stack up 40-some releases, this formerly smack-riddled neighborhood had come clean, trendy restaurants and bars sprouting like mushrooms after a rainstorm.
As I entered the school building, the smell of new paint and carpeting filled my nostrils. Mini-fridges full of Red Bull were everywhere. Following a brief meet-and-greet, we took a tour of the Academy's classrooms, which were filled with Technics turntables and Vestax mixers – straight out of the box – that had me practically salivating. ("Wow," I thought. "I wish I could be a student here.")
But the Academy had other plans for me. They asked me to moderate some of the seminars they were conducting that related to hip hop. I was no stranger to rap, having written numerous articles for The Source, Vibe and Rolling Stone, as well as publishing a book on the subject (The New Beats: Exploring The Music, Culture and Attitudes of Hip-Hop). I also enjoyed being on both sides of the coin, producing and releasing music on WordSound and Black Hoodz, a vinyl-only sub-label that embraced the experimental fringes of the art form. I considered myself a purist with a taste for the extreme.
"Wow," I thought. "I wish I could be a student here."
A perfect example of this dichotomy could be found in a record I put out by the legendary group The Jungle Brothers, who hailed from Brooklyn and Harlem. They were part of The Native Tongues, a loose collective of highly creative artists (their ranks included De La Soul and A Tribe Called Quest) who defied rap's clichés. At the peak of their commercial success, the JB's went far off the beaten path, boldly attempting to take rap into uncharted realms, only to be stymied by their major label, Warner Bros. After spending two years and hundreds of thousands of dollars in the studio recording an album called J. Beez Wit Da Remedy, the group's magnum opus was outright rejected. The label eventually released a watered-down version, which suffered from anemic sales, and The Jungle Brothers were unceremoniously dropped by the label.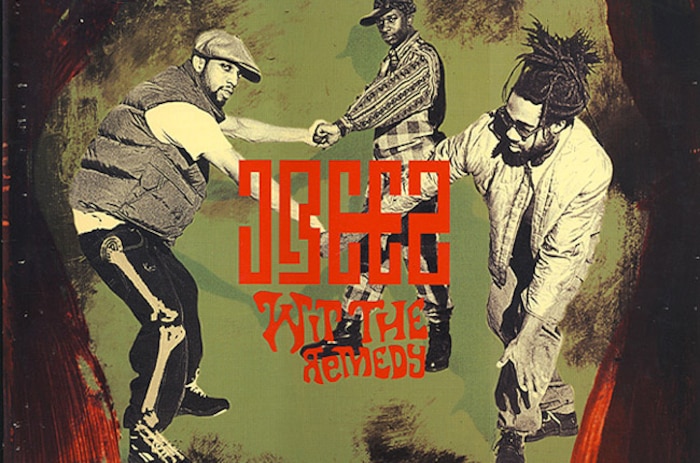 A couple years later producer Bill Laswell played me the album's original master tapes, which he had had a hand in mixing. It was as if I had just caught a glimpse of a very brave new future. I contacted Jungle Brothers Afrika Baby Bam and Mike G, and we agreed to release parts of those original tapes independently under the name Crazy Wisdom Masters.
You can imagine how charged I was to learn that Mike G was a featured guest at one of the Academy's seminars, and that I would moderate the discussion. I wanted him to tell his story because it was really the story of rap – a tale of art versus commerce, in which big money won (as it often does). But in the case of Crazy Wisdom Masters, the record had garnered a dedicated cult following, and was still alive in the nether regions of the underground from where hip hop itself had originated.
That was all she wrote for the 2001 Academy. A lot of other things ended that day too.
I wanted to spread the virus even more, so I brought copies of the Black Hoodz 10-inch as a gift for all the students at the Academy. Though Mike didn't like to speak about his whole experience with J. Beez Wit Da Remedy, sitting there on the couch in that setting, he opened up. I think our conversation was actually therapeutic for him. I could certainly see the inspiration reflected in the eyes of all those aspiring musicians in attendance. The power of music never ceases to amaze me, and I was proud to be part of Crazy Wisdom and the Academy. When I left that day, I was looking forward to my next session at RBMA. Unfortunately, it never occurred.
The following morning I was awoken by a frantic call from my brother in Brooklyn. "Turn on the TV, quick," was all he said to me. I clicked the remote in time to see a jetliner crash into the second tower of the World Trade Center. That was all she wrote for the 2001 Academy. A lot of other things ended that day too. Though times have certainly changed, my commitment to music hasn't; it looks like the same can be said for Red Bull Music Academy.
S.H. Fernando Jr., AKA Skiz, just released WordSound's 57th album, The True & Living, under his alter ego Spectre. His most recent book, Rice & Curry: Sri Lankan Home Cooking, was a New York Times notable cookbook.