Strange U's Sci-Fi for the Hi-Fi
There's little more exciting than a previously unknown group dropping a fully-formed statement of intent. That's exactly what happened earlier this year when Strange U arrived on Alexander Nut's always on-point Eglo Records. Kashmere The Iguana Man teamed up with Dr Zygote and Cross Bone T to evoke the raw, trunk-rattling sounds of Rawkus-era mixed with an intriguing dash of sci-fi on Scarlet Jungle. Eglo never seems to take a wrong step – just peep the tracklist of their upcoming label compilation – but this was something else entirely. To get a better sense of where Strange U is coming from, we asked Kashmere aka Person A and Dr Zygote to compile some of their favourite sci-fi themed music. Unsurprisingly, they didn't have any trouble coming up with a decade-spanning list.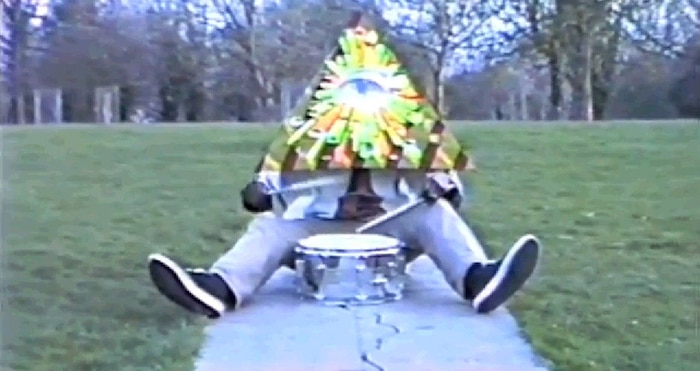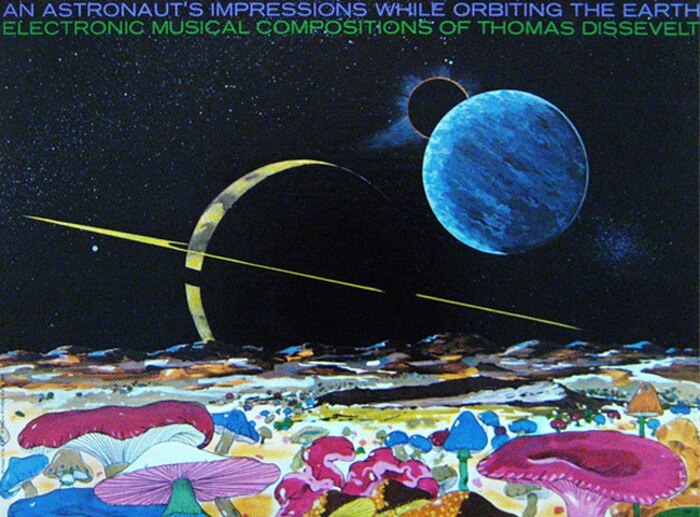 Tom Dissevelt / Kid Baltan - Fantasy in Orbit (1963)
These guys knew how to make some spaced out shit. This amalgamation of dark space-inspired pieces is probably a more accurate picture of what the dark side of the moon would sound like. Great cover too. (Actually I prefer the cover of the later reissue, a bugged out space scene with lunar mushrooms.)
John Keating - Space Experience - Studio 2 Stereo (1972)
This is at the other end of the spectrum and can still be found in charity shops (apart from the ones that are charging stupid sums for records these days, grrr). The whole space age craze in music was at its tail end at this point, and this is more a case of "Let's tack some synth sounds onto this music in order to cash in." That said, despite most of the music being fairly cheesy, this wax has its moments on account of it being produced in that golden age of recording where shit just sounded right. "The Unknown Planet" is heavy – hefty drums, electric bass, synths and strings.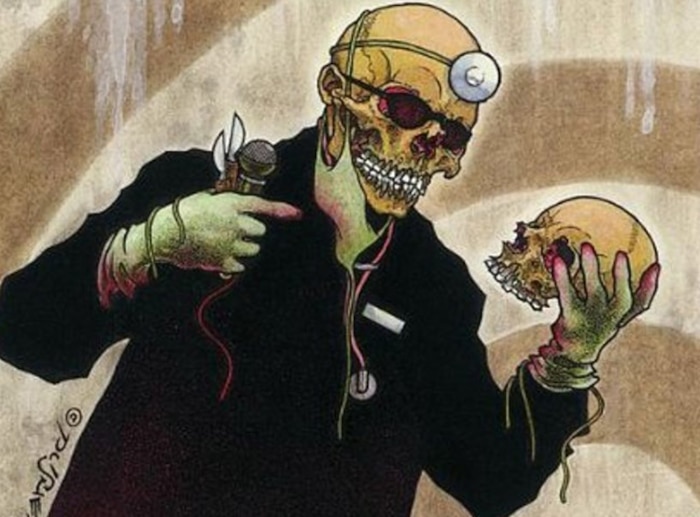 Kool Keith AKA Dr Octagon feat. Sir Menelik - Dr Octagon (1996)
The apex of sci-fi hip hop. This is one of my favorite songs from the album, featuring the unfathomably ill Sir Menelik. This track is chock full of meanderings about alien abductions ("Vanishing victims kept alive on metal examining tables") and weirdly normal things ("My boy gave his girl money for groceries, she got a new hairdo"). The whole album is sick. I urge people to find the Mo Wax version, and not the Dreamworks monstrosity. Dan the Automator's production really puts you there. Close your eyes and listen to this album. You'll swear you are in some sort of laboratory.
Akbar - Mothaship (2001)
DJ O-nonymous played this track to me in the early '00s, and it stopped me dead in my tracks. This was the tail end of the late '90s independent hip hop boom, post-Rawkus. The Norman Connors sample sets the tone beautifully for Akbar's narrative about witnessing a UFO. It has an eerie Close Encounters... feel to it, as if it actually happened.
Masta Ace Incorporated - Born to Roll (1994)
This isn't a sci-fi themed song BUT... listen to this and tell me you don't think of the robot B9 from Lost in Space! I defy any human to NOT do the robot while listening to this classic.
Viktor Vaughn - Vaudeville Villain (2003)
This album follows the character of Viktor Vaughn, a young streetwise dude from the future who regularly travels back and forth in time at his leisure. Why? Because he can! Sometimes business, sometimes pleasure. This is my favorite DOOM album. The production leans more towards an electronic sound, with beats by King Honey and Heat Sensor, especially on songs like "Raedawn." These dark soundscapes combined with the concept is a perfect marriage. Good sci-fi rap is like beef...if you overcook it.... it's impossible to chew.
Raymond Scott - Limbo: The Organised Mind (2000)
Raymond Scott was primarily a jazz composer but he also became an early pioneer in the emergent field of electronic music. This song is narrated by Jim Henson (yes, "Animatronics" Jim Henson!), and is an interesting ride. Basically he takes you through different sections of his mind over an intriguing double bass riff sprinkled with various electronically generated noises to highlight different images in the story. Bugged out.
Sir Menelik aka Cyclops 4000 - The Einstein Rosen Bridge (2005)
This is an experimental album by Scaramanga Shallah's alias Sir Menelik. As I understand it, this was meant to come out on Rawkus following singles like "Space Cadillac" and "Nightwork" (produced by El-P), but by this point Rawkus were starting to chase commercial gold rather than their usual underground stock in trade. Thankfully though, Traffic eventually picked it up and released it. This album is RAW, featuring production from Pimpin' Rex (Ultramagnetic affiliate) and guest appearances from Kool Keith and Brand Nubian. Menelik's lyrical content here is probably the most far out as ever. WARNING: This album isn't for the faint of heart!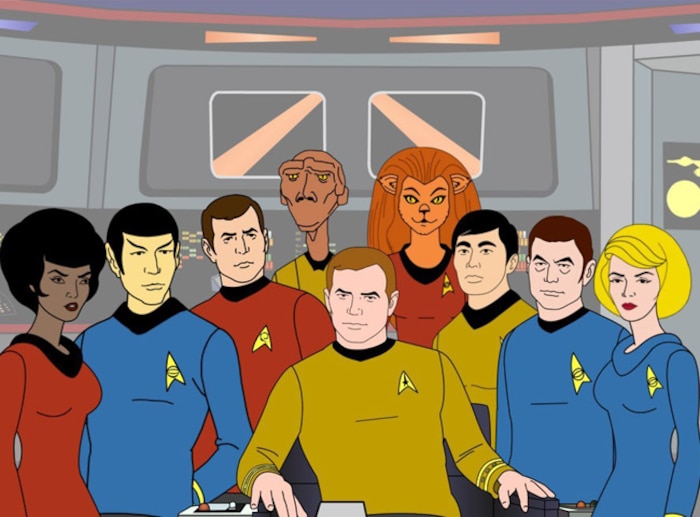 Star Trek: The Animated Series (1973-1974)
This cartoon version of Star Trek can be a somewhat amusing watch to anyone familiar with The Original Series (or TOS as it's known to Star Trek geeks). It utilised some of the same actors to do voice vers, but added some new amusing-looking characters . Because it was pretty low budget, there are quite a few continuity errors. Purists may balk, but it's a nice slice of Space Age novelty.
Outkast - Elevators (Me & You) (1996)
This song is special. It really does have a "this is our people going back to the mothership" vibe about it. The beat has a sense of weariness. Its dissonance kind of says to me, "We are tired of this place and want to go home now." You have to watch the video for this, it's a complete experience. I'm not going to spoil it for you, go check it!