New York Stories: Steve Reich
Like George Gershwin, John Cage, and his hero John Coltrane, Steve Reich and his music are synonymous with New York.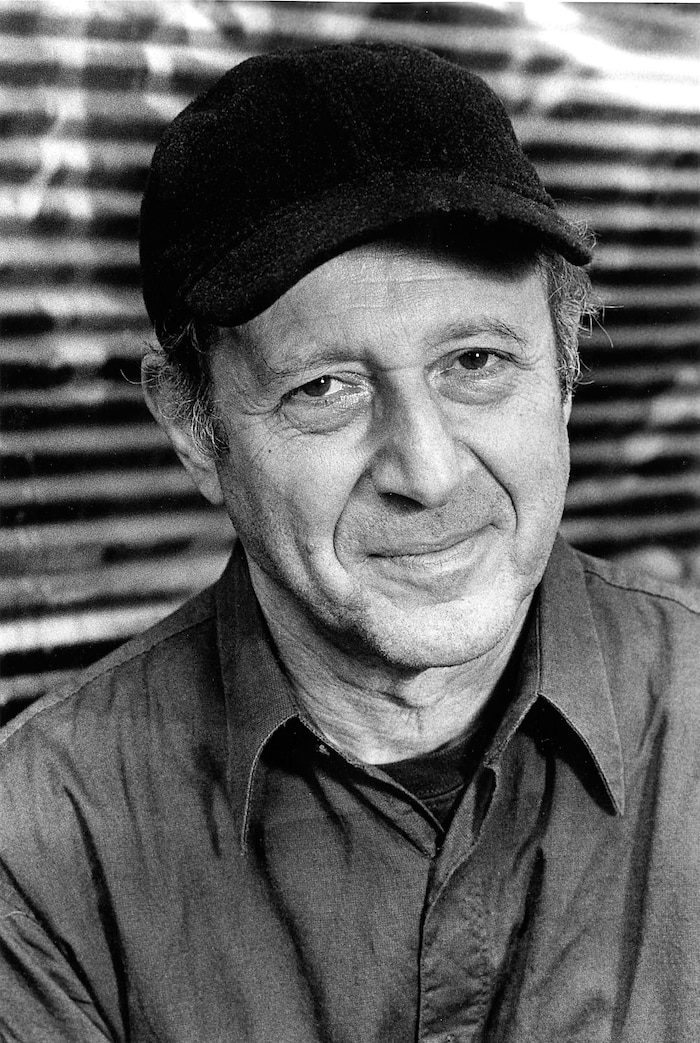 Born and educated in the city, Steve Reich moved briefly to the Bay Area in the early 1960s, where he worked with Luciano Berio, Terry Riley and Phil Lesh, among others, before returning to New York in 1965. Reich's 1994 work City Life can be described as a New Yorker's ambivalent ode to his hometown – much like Gil Scott-Heron's "New York Is Killing Me," but scored for oboes, clarinets, percussion, pianos, string quartet and samplers. Few works of music capture the pace and mood of life in New York as successfully.
You thrive on finding out what's going on around you, and trying to deal with it – absorbing it and responding to it.
New York is so ingrained in my biography that if you took it away, I wouldn't have a biography. New York [has been] central to my musical development from the age of 14 when I went to Birdland, where I had the opportunity to hear Miles Davis and Kenny Clarke and all the other great bebop stars. I heard Igor Stravinsky conduct for the first time in my life at Carnegie Hall on a Sunday when I was 14 or 15. New York is the home of the Juilliard School of Music, where I went to get a large part of my musical education – and while I was doing that, at night I was going to the Five Spot and other places to hear John Coltrane and Thelonious Monk. I heard Luciano Berio – who was then a visiting composer – give a concert at the New School in the Village while I was at Juilliard. I heard the premieres of the Elliott Carter quartets, which shook a lot of people up. I played in Carnegie Hall for the very first time with Michael Tilson Thomas back in 1973, and I've given three sold-out one-man concerts in the big hall at Carnegie after that. Carnegie Hall is a central part of where I've presented my music. Brooklyn Academy of Music, the Museum of Modern Art and Town Hall are the three locations where [my 1971 piece] Drumming had its world premiere. I wanted to reach these three very different types of cultural centers.
[I stayed in New York because] well, music is a social art. If you want to be involved with music, you've got to be around other musicians. Especially someone like myself – a touring musician who had his own ensemble for 40 years, from 1966 to 2006 – being around where there's a community of musicians is your lifeblood. And being around other composers who are doing things, being where the action is... you thrive on finding out what's going on around you, and trying to deal with it – absorbing it and responding to it. If you live in isolation I think that's a real disadvantage for any artist, but particularly for a composer because it is a social art.
Starting in about 1985 until 2006, when [my wife Beryl Korot and I] left the city, I walked around every day on the street with earplugs. I would not go out without earplugs. And that's an odd way to live, but I found it necessary. City Life is definitely not An American in Paris. It's not a celebration of New York. It's taking the sounds that I really dislike – screeching cars and air brakes and car alarms, all the abrasive qualities to the city – and trying to deal with that.
[With City Life] one of the main motivating musical factors was to [have] pre-recorded sounds played [by a live player]. The inspiration was really looking at the use of samplers, not as I had used them before [on Different Trains and The Cave] but as they were used in rock and as they were used in popular music. So that's exactly it. There are two pianists in City Life, and there are two sampler players. The third movement in particular is like reconstructing one of my early pieces, It's Gonna Rain or Come Out, to be played live.
I couldn't name one techno artist then or now really, but when things are in the air, they're in the air.
Part of the inspiration for City Life really came out of my studies with Luciano Berio. He has a piece called Circles which is a setting of three E.E. Cummings poems. Berio understood Cummings better than most of the people back in the '50s and '60s. The piece starts with the word "stinging" – [Berio's] wife, the great singer Cathy Berberian, prolongs the S, and while she's holding out that S, Berio has sandpaper blocks come in. When I first heard the piece, I thought, "Wow, you have an instrument imitating the phonemes, the sound of the speech." And that is happening throughout City Life. That kind of thinking is something that I picked up from Berio and never applied as literally as I do in City Life.
After City Life came out on recording, I got a postcard from Germany in 1990-something-or-other. The guy wrote on top: "Can't take no mo'/Take no mo'/Techno!" I mean, I couldn't name one techno artist then or now really, but when things are in the air, they're in the air. Tape loops were in the air back in the 1960s when I got involved with that. Then a lot of people like Brian Eno – and, later, the techno artists that were one or two generations after Eno – got involved in computer music, and turntable uses of the same thing. This is something that has been in the air now for 40, 50, 60 years, and it just keeps transmogrifying into different applications, different ways of dealing with the fact that you can take something that somebody said and turn it into music in lots of different ways; you can do it in live performance, and that indeed was the focus of City Life.
My ensemble was started in New York. All our rehearsals were held at the loft that we lived in on Warren Street for many years and, before that, in a loft on Broadway near Canal.
There's no question that things have changed. I moved back from the West Coast in 1965, and the first loft that I got – the first place where I could play music late at night without bothering people – was on Duane Street between Hudson and Greenwich. And I paid $65 a month. I remember [dancer and choreographer] Yvonne Rainer gave me a lift home – I don't know how she had a car, but she did and she was living in Soho – and she said, "Do people live down here?" And this is Yvonne Rainer! And I said, "Not many, but I'm down here, and it's quiet and it's cheap." Because back then, Soho was "civilization" for artists. That very same street now, Martin Scorsese lives a few doors up from where I lived, and I seriously doubt that he's paying $65 a month in rent.
The idea of living in Manhattan... It's Millionaire's Island. It's very unrealistic.
What I hear is, Brooklyn is almost finished. Williamsburg is unbelievably expensive, and on and on. The idea of living in Manhattan... It's Millionaire's Island. It's very unrealistic. So what's happened of course is that there's a whole musical center and a whole musical life in Brooklyn, and Brooklyn has become what Soho and Tribeca were in the '60s and '70s. How long that will last is really up to questions of real estate prices and all kinds of things that have nothing to do with the arts whatsoever.
Also, when I was in New York, there was no Internet, there was no Googling somebody. The opportunity to hear what's happening, what's new, what's going on, is now possible while sitting anywhere. That does change things. On the other hand, my life has been dedicated to writing music for live musicians. And I'm not the only one still following that direction. So long as that is the case, then you want to be where the best live musicians are and where the most live musicians are – those two things always go together. Quality and quantity are intimately connected in the arts. So on that level, New York is still a magnet, and [even] if you have to schlep yourself in from Hoboken or the outer limits of Brooklyn, people will continue to do it.
I really can't imagine a time – or I'd rather not imagine a time – where there's no live music being made by live musicians. That's not to say that there's something wrong with doing stuff that's just on your laptop. But I don't foresee that replacing live music, and so long as it doesn't, New York is going to remain a center of musical life on our planet.

A version of this article appeared in The Daily Note, a free daily newspaper distributed in New York during the 2013 Red Bull Music Academy.