Nightclubbing: Dingwalls
Don't call it (just) acid jazz. Gilles Peterson and Patrick Forge's legendary '90s night remembered.
Talking Loud And Saying Something, or simply Dingwalls to many, represented a unique moment in dance music history. The party packaged seemingly disparate strands of club culture, creating an environment where far-out music from Yusef Lateef and Jean-Luc Ponty could share anthem status with modern dance hits. By binding the optimistic spirit of early acid house to hardcore jazz sounds, Gilles Peterson and Patrick Forge created a new benchmark for the jazz scene and one of London's most legendary club nights.
By binding the optimistic spirit of early acid house to hardcore jazz sounds, Gilles Peterson and Patrick Forge created one of London's most legendary club nights.
Gilles Peterson was already well known when he started at Dingwalls. He'd earned a name for himself, first on pirate radio, and then as a DJ at some of the capital's most popular black music parties. By the mid-'80s he was balancing gigs at The Electric Ballroom in Camden and Special Branch: two high-profile but contrasting club experiences. The Ballroom was arguably the best London club of the era. Downstairs George Power and Paul Trouble Anderson played forward-thinking disco-boogie. Upstairs favored an intense blend of Latin jazz-fusion supplied by Paul Murphy, one of the all-time great jazz selectors. This scene had its roots in edgy '70s funk clubs such as Crackers, but had evolved as the music shifted to favor ever faster, trickier rhythms.
In 1984, Gilles got a shot at playing The Ballroom. However, things didn't exactly get off to a flying start. Uninitiated to the unique, 100 MPH sound the jazz dancers craved, he quickly cleared the room. As Peterson told Mark Snowboy in From Jazz Funk & Fusion to Acid Jazz, "It was the most daunting and delusioning DJ gig I'd ever had. I was scared shitless. I'm this little white kid, and they're thinking, 'What are you doing, doing the big man's job?'" The second week could have been empty, but when The Ballroom's regular crowd met a racist door policy at Murphy's new club they were forced to return. Peterson seized the moment, and in a matter of months he'd earned the dancer's trust.
When he mixed the music of the hardcore jazz scene with the party vibe of soul boy events, Peterson found a way to bring different clubbing tribes together under one roof.
On the other side of the coin was Special Branch, a host of parties run by future acid house star Jeremy Healy. Here Peterson played a mix of good time soul grooves and jazz funk alongside the likes of Pete Tong and Danny Rampling. This scene was mainly frequented by white suburban kids looking for a fun night out. With his reputation growing, Peterson started putting on his own Sunday evening shindigs in a Richmond pub, The Belvedere Arms. It was an instant success. The parties showed Peterson had pulling power as a DJ. And it also laid out a blueprint: When he mixed the music of the hardcore jazz scene with the party vibe of soul boy events, Peterson found a way to bring different clubbing tribes together under one roof.
As the decade continued Peterson got his fingers in more pies. He landed a new radio show on BBC Radio London and a new role at EMI advising on jazz compilations. In 1986, he got the offer to start a Sunday afternoon party at Dingwalls, a 500 capacity venue inside Camden Market. It didn't seem like the obvious place to throw a mid-afternoon jazz event. The club had more of a reputation for hosting dinosaur rock acts like Status Quo than anything else.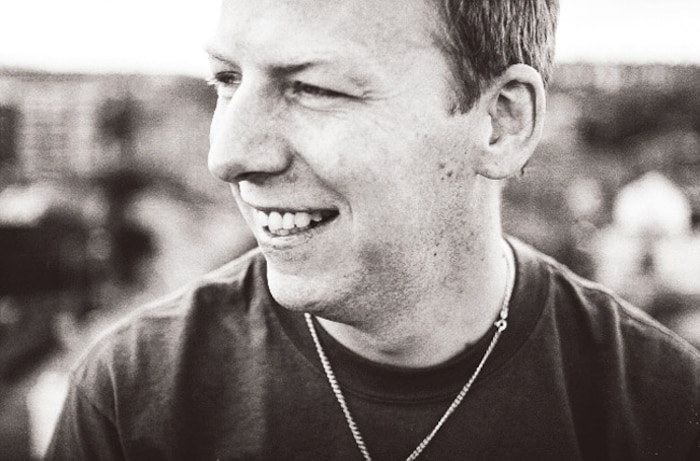 The first events weren't bad, but they weren't packed either. Looking for a way to boost attendance Peterson found just the man simply by switching on his radio. As Patrick Forge tells it, "I'd started doing a radio show on Kiss FM that was on Sunday nights from 11 PM. I think because everybody listened to Kiss in those days he discovered me firing away loads of jazz on Kiss when he was coming out of his gig at The Belvedere. I don't even know how he got my phone number. He just called me up and said, 'Do you want to do the Sunday afternoon thing at Dingwalls?'"
Forge wasn't initially sure the Dingwalls sessions would be a success. But thrown in at the deep end in front of a demanding jazz crowd, he was confronted with more pressing matters. "It was a baptism of fire for me... I hadn't been DJing on that scene at all really. Jazz dancers are pretty vocal about what they want to hear. They make their feelings shown pretty quickly!" Taking inspiration from a James Brown record, the party was christened "Talking Loud And Saying Something." Slowly but surely, word began to spread. By early '87 Dingwalls was an unquestionable hit.
On most nights Forge would kick things off playing moody and spiritual jazz, revving things up as the best movers dominated the floor. (Jazz dance crews like IDJ and Brothers in Jazz would usually arrive as the doors opened.) Many of the dancers had their own look – suits and spats were a favorite – and their own repertoire of lightning fast spins, kicks and dips. The result was a unique dance style known as "fusion," not a million miles from modern day Chicago footwork steps. However, as the night progressed the focus began to shift away from the dancers. Live bands, for instance, attracted a crowd that might not have gone to the die-hard jazz parties. These were usually hip British jazz acts, but also included legendary US imports such as Roy Ayers and The J.B.'s. Others were pulled in by Peterson's more eclectic sets, what he'd later call "joining the dots."
It wasn't unusual for Peterson to play way-out, modal-jazz records at peak time.
It wasn't unusual for Peterson to play way-out, modal-jazz records at peak time. But the way he contextualized those tracks made them sound strikingly modern. Likewise, Gilles was equally known for dropping universally recognizable Stevie Wonder hits and, in the latter years, Soul II Soul and Public Enemy... much to the annoyance of the jazz purists. The night would always end with emotionally drenched soul, bringing the afternoon to a joyous and ecstatic close. As Patrick Forge wrote on the subject, "It's one thing to leave them wanting more, but to leave them smiling, sometimes even crying wanting more: that was Gilles at Dingwalls."
At a time when Britain was undergoing huge social, racial and even musical divisions, Dingwalls managed to unite swathes of subculture. Alongside the jazz dance crews, you had refugees from a soul scene that was beginning to lose its spark by the late '80s. This was supplemented by Camden Market tourists, post raving acid house kids, mods, fashion writers and music industry types. The club was full of colorful characters and, in many ways, this multi-cultural following was the secret to the club's success. There were even record sellers at the club who would set up in the foyer and would leave the club with Peterson and Forge's wages.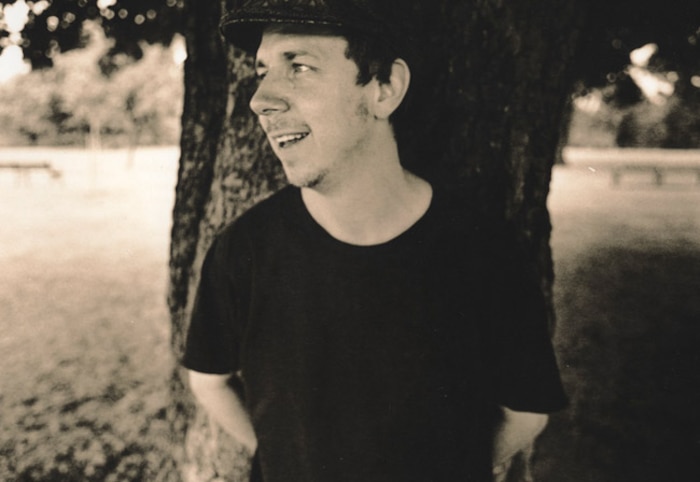 Kirk Degiorgio, a regular from the early days and a co-worker with Forge at Reckless Records remembers Dingwalls fondly. "At times the vibe in there would reach the levels of excitement that you see in house clubs these days. People would be going nuts. The place would be absolutely packed. But fundamentally it was a jazz club. And to have that for music that would usually be very leftfield, very elitist, academic almost. For jazz to have a home like Dingwalls, where people would be going crazy was quite unique."
The arrival of acid house was a turning point in the story of Dingwalls. Although house music had been played in some London clubs since '85, it hadn't really captured the imagination. But when the Special Branch crew returned from Ibiza in 1987, realizing that ecstasy plus house music was a package that equaled instant good times, the secret was out.
Instead of resisting, Peterson rode the wave by playing acid jazz: a joke between mates that soon took on a life of its own. When playing a Special Branch party Peterson and his regular DJ partner, Chris Bangs, suddenly found themselves trying to play off-the-wall jazz to an unreceptive crowd. Thinking on his feet, Bangs dropped a rare groove record, grabbed the mic and shouted: "Fuck that, if that was acid house, this is acid jazz!"
It may have been a piss-take, but as a marketing tool acid jazz eventually proved a stroke of genius. Soon Bangs and Peterson were adorning their flyers with smiley face badges, complete with French beret and goatee. Suddenly a new sub-genre was born and Peterson's parties at Dingwalls, alongside his and Bang's "Cock Happy" events, became the center of the scene. A new enthusiasm for a certain kind of jazz was felt in the music press and at major labels. Gilles even started the Acid Jazz imprint with Eddie Piller, a well-known face on the mod scene.
The blend of styles that Peterson and Forge played shared the open-mindedness of the original Balearic parties. There was an even a degree of crossover between the crowds at acid house clubs like Shoom and acid jazz parties. Trippy tracks like Byron Morris "Kitty Bey" became anthems for both scenes. Patrick Forge is clear about the effect of acid house on Dingwalls: "It definitely influenced the way we played. I mean there were these very psychedelic banners up on the wall because Kiss used to run a Saturday night down there [Dingwalls] and they used to get left up for the Sunday afternoon. You turn off all the lights off and have one little strobe: it would be deep and atmospheric like that. It [acid jazz] was a marketing term, but it was very much the spirit of the times. There was an energy in a lot of the jazz and fusion music that had that same kind of blissed out tranced out feeling, but in a much more organic way."
[Roy Ayers] just stood there with his mouth open and said, "I've got to play here!"
With the influence of house music and hardcore jazz blending together, the atmosphere at Dingwalls reached new peaks. To many of the bands – who were used to playing in serious, smoky jazz bars – seeing people dance and freak out to their music was an eye opener. Janine Neye, who was absolutely instrumental to the success of Dingwalls in her role as promoter and evangelist, gave Mark Snowboy a great insight to Roy Ayers' perspective. "Gilles interviewed him (Ayers) for his radio show. He said to me: 'I wish I'd thought to invite him to Dingwalls.' Anyway, I asked Gilles what hotel he was staying at, and without Gilles knowing, I phoned him late Sunday morning and told him that Gilles said I was to pick him up and take him to the club. Because he was a bit dazed and confused from just waking up he agreed. We did this long walk to the club in the hot sunshine into this dark, smelly, loud, packed and sweaty club and he just stood there with his mouth open and said, 'I've got to play here!'"
At one particularly special night, the influential Brazilian musicians Flora and Airto Purim visited the club. Gilles responded by playing a set of their classic tunes as the couple watched on with tears in their eyes. Legendary Latin jazz star Poncho Sanchez was so impressed after a gig that he later wrote a song about the club. As did the eternally cool American jazz singer Mark Murphy. The night also gave a platform to many up-and-coming British jazz acts. Galliano, Courtney Pine and Brand New Heavies all played landmark gigs there. However, it was sometimes hard to get an act that would really work the crowd. As Forge half jokingly remembers, "You had those sessions where it really took off and it was something special and you had others where you couldn't wait for the band to finish so you could have some records played again. It wasn't always brilliant, but it was always interesting!"
If you call Dingwalls an acid jazz club... then that's blatantly wrong.
Dingwalls, and by extension acid jazz, quickly became a huge talking point. However, the eclecticism and excitement of the club was not always properly translated to the outside world. Patrick Forge is pretty candid about the time. "What I think of acid jazz, and the way a lot of people perceived it at the time, was wah-wah guitar, funky organ section. That's a really small part of what Dingwalls was about – but it was definitely there. For me, what was the sound of acid jazz? My quintessential jazz tune is a record by a Japanese trumpeter, Terumassa Hino, called 'Merry Go Round.' It's just very churning and repetitive. It has this mad energy to it. It was records like that which were much more acid jazz than any of the records that became associated with Acid Jazz the label. The James Taylor Quartet were at the forefront of it, The Brand New Heavies and later Jamiroquai: they were all rooted in that limited funk sound. But Dingwalls wasn't. If you call Dingwalls an acid jazz club... then that's blatantly wrong."
Perhaps just as it was reaching its peak, Dingwalls was forced to close. In 1991 it was sold to make way for a new comedy club, much to the dismay of the party's regulars. This was a year after Peterson had used the club's name to start a new label, Talkin' Loud, an imprint intent on pushing the remit of British black music wider than acid jazz ever could. The last session at Dingwalls turned out to be a historic one, producing a queue that could have filled the club several times over. As Forge wrote, it lived up to the expectation, "Incognito provided the finale with Jocelyn Brown singing 'Always There' and bringing the house down, setting the vibe for a session that maintained a fever pitch of intensity until the last bars of 'Family Affair' faded and I picked up the seven inch and spun it into a sea of hands."
Peterson and Forge tried to move the night to The Underworld, a club literally five minutes down the road, but it didn't work. For Patrick Forge, nothing could ever reach the heights they'd scaled in this small market-side club. "Dingwalls just happened to be the right club in the right location at the right time. I see the club as something that was happening on a cultural level. It was so special you just couldn't replicate it. I mean it was so special that it was almost foolish to try and carry it on."