Romanthony RIP
One of the hardest things to write in music journalism is an obituary with a sense of decency. Technology allows each and everyone to grieve publicly, and more often than not, artists that seemed currently irrelevant or half-forgotten, find themselves confronted with an exponentiated discipleship. Whatever the case with the late Anthony Wayne Moore, alias Romanthony, his idiosyncratic contribution to house music is incontestable.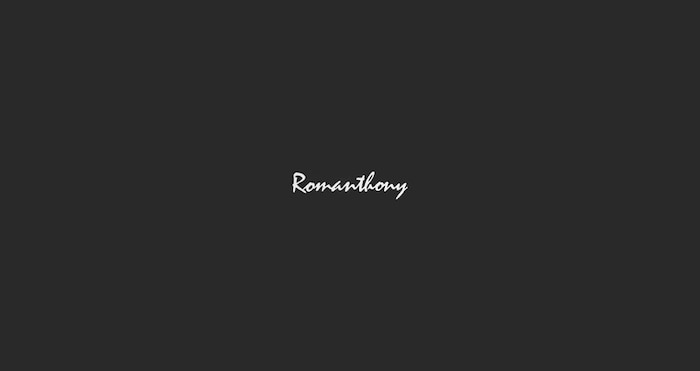 Apparently a resident of Eatontown, New Jersey (that's the mailing address on the labels of his own Black Male Records outfit, anyway), he remained a life-long mystery in a scene that loves to make and break over-hasty careers. Rooted in the churchy style of Jersey, but blended with the secular blues, his uncanny ability to capture heartache and a poignancy that often ended in euphoria, Romanthony's career creatively blossomed and peaked in the early to mid-'90s.
Frightened, unaware or just calculating, interviews with the singer-producer were rare in his heyday and one of the few later revelations still left enough room for speculation. In a strange way, he managed to place Christian gospel next to Malcolm X or Louis Farrakhan, muezzin samples, self-help advice, party instructions and oddly named mixes (Gigolo Jazz, Soul Vamp, Tronic, Fusion, Schizo) – a Trojan Horse indeed. The icing on the cake was his Prince-like voice, which even fooled hardcore fans of The Purple One. (There were even rumours at one point that Romanthony was a moniker of the Minneapolis genius.)
That drew other labels to him like moths to the flame. Chez Damier and Ron Trent signed his timeless blues house goliath "The Wanderer" for their equally large Prescription label in 1994. London's Azuli records released a string of records with Romanthony that collected some of his best works from "Let Me Show You Love" to Tony Humphries' remix for "Fall from Grace," its reimbursement in the form of an audio love letter called "In the Mix." And there is of course the mesmerizing, weird and wonderful debut full-length, Romanworld, that remains one of the few coherent house albums ever made.
Despite all of this – and even with a major chart hit under his belt courtesy of two fanboys from Paris – Romanthony was a Prince-turned-king that faded into obscurity or retirement with random signs of (a producer's) life, which never quite met his self-imposed standards. All that is left for now is to remember the "Good Tymz."