Interview: Yoram Vazan of The Firehouse
One unlikely Brooklyn studio was the home to the recording sessions for Wu-Tang Clan's debut single, Gang Starr's first album and the earliest Das EFX efforts. Phillip Mlynar talks to the man who was behind the recording desk for all of it.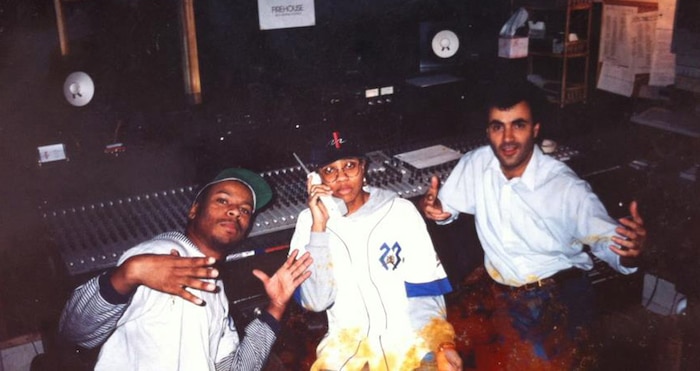 There is a modest two-story firehouse on Dean Street in Boerum Hill, Brooklyn. It stands on a block that fits the archetype of Brooklyn gentrification: There's a row of renovated townhouses and a former factory turned into luxury condo units, a Starbucks coffee shop on one corner and, heading east towards the area's main artery of Smith Street, a boutique cookie shop and a French bistro that's fond of employing a kitschy swing band to play outside on the weekends. I lived on the block back in the middle of the '00s.
RZA called me up at the studio and he said, "We're gonna do a new song with seven rappers."
During that time Milk Dee, a golden era hip hop icon whose group the Audio Two coined the rap anthem "Top Billin'," visited the apartment to take part in a photo shoot on the building's roof. He brought with him the canvas graffiti backdrop and bespoke clothing he and his brother, Gizmo, wore on the cover of their 1988 debut album, What More Can I Say? (The art and attire had been immaculately preserved.) After the shoot, Milk remarked how he remembered the area back when Smith Street's amenities totaled little more than bodegas and broken glass. I asked what brought him to the area in those days. He pointed to a townhouse almost directly opposite from the firehouse and said it used to be a recording studio in the late '80s. Appropriately, the studio was called The Firehouse. With that, we took a walk to a West Indian restaurant on nearby Atlantic Avenue where Milk continued to tell a batch of nostalgic industry stories.
The Firehouse was run by an engineer called Yoram Vazan. Speaking to Vazan now – from his home in Tel Aviv – he says that Milk was the studio's first rap customer. The Firehouse also happened to claim the honor of being the site where the Wu-Tang Clan recorded their first independent vinyl release, "Protect Ya Neck." This is the story of that little studio, a place that came to define a momentous age of New York City rap.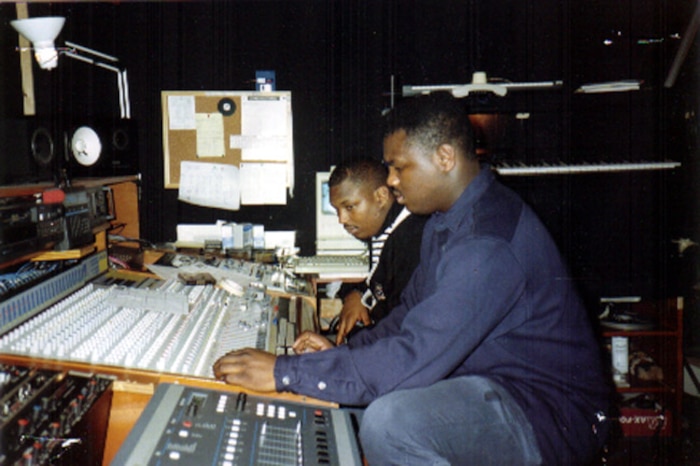 When did The Firehouse studio officially open?
It started in 1987 as Such-A-Sound, which was a partnership with a friend of mine, Shlomo Sonnefeld. The first year, we did the first MC Lyte album [Lyte as a Rock] and the first Audio Two album, and another group called Alliance on the same label, First Priority. In 1988 we split the partnership and I started Firehouse at the same spot.
What was the set-up of the studio like?
I remember the Wu-Tang used to pay me with quarters!
Well, we took it for Shlomo for a studio and for me for living. Inside, it was 1,000 square feet, a two-bedroom loft. There was a huge living room connected to the kitchen and a walk-in closet. The walk-in closet became the vocal booth where we did MC Lyte and Das EFX and the first Wu-Tang Clan song "Protect Ya Neck" on Wu-Tang Records before they got signed. One bedroom was facing that vocal booth, so we opened a window there so you could see the vocalists. So one bedroom was the control room and the big living room was for when we used live drums. The other bedroom eventually became an office for Firehouse.
Who was the first client at Firehouse?
What happened was, we put up an ad in The Village Voice. We took a bank loan and bought an Akai S900 sampler, an E-mu SP-12 and an Atari computer and sequencer to add to the existing 8-track tape machine. The first people who showed up after seeing the ad were Milk Dee, his brother Giz [DJ Gizmo] and King of Chill. It was $20 an hour.
We were very friendly with the clients and we connected right away. I didn't know anything about hip hop at that point. King of Chill came with his drum machine – a Roland – and we hooked it up to the Akai sampler. Slowly I understood how they looped things and got samples and matched it up to the tempo and all that stuff. That was the first session and we set up the beats for three albums: MC Lyte, Audio Two and Alliance.
Milk and Giz and King of Chill were doing all the production and MC Lyte eventually came to do the vocals. At that time we didn't even have a vocal booth so she was standing behind the door – it was slightly open – and that's how we did her vocals on the album!
Did anything surprise you about those first hip hop sessions from a technical recording point of view?
Yes! They played me the first song that came out, [raps] "Milk is chillin', Gizmo's chillin'…" and I loved it and I said, "How did you guys do it 'cause you don't even have any gear?" They told me they used a guitar pedal which was a delay effect unit that acts as a sampler as well and they triggered it manually to do the beat, which was amazing to me! They were so curious about my side of things, like how you engineer and get the sounds and hook this up to that, and I was always interested in researching what they were doing.
Was there a turning point when Firehouse started to become known as a hip hop studio?
Well the ad kept on running in The Voice and once we started doing hip hop, more and more producers started turning up. Once MC Lyte came out and people knew she used Firehouse, people just came. The price was pretty good and the vibe was excellent and so was the sound. At one point we were working with King of Chill and he said, "The studio's dope, man!" I said, "What's dope?" "Dope is good!" We had a good rapport.
When did the Wu-Tang Clan start to use Firehouse?
RZA was named Prince Rakeem back then and hung with Easy Mo Bee, and GZA too. They had one manager named Melquan. So Easy Mo Bee as the producer came to do demos for Rakeem and The Genius – I think Rakeem was signed to Tommy Boy and Genius to Cold Chillin'. They used to come from work – they used to work at Con-Edison and had like regular day jobs – and they'd come in the evening with these beats and music. They were very warm and passionate about what they were doing. I remember Melquan the manager once said, "Yoram is good people, come meet Yoram the owner."
We did some demos and they got signed. Then they all got dropped. RZA called me up at the studio and he said, "We're gonna do a new song with seven rappers. These are seven rappers that got dropped by their record label and we're gonna show everyone they were wrong." The style changed completely. Rakeem was telling me about how he changed his style; he was laughing, "You're gonna hear the new style now, this isn't Rakeem, it's RZA, the RZArector!"
What was the first song they recorded under the new names?
They did "Protect Ya Neck" and I forgot what was on the b-side ["After the Laughter Comes Tears"]. I let one of my new engineers, Carlos Bess, do it. It was an amazing track, very wild and hardcore. I used to walk in and out of the room and hang out and listen to the stuff but when they finished they didn't have enough money to pay! I told RZA, "Don't worry about it, man, give me it when you have it." They put the record out and it became an amazing underground hit. Actually, at that point we moved the studio from Brooklyn to Manhattan and RZA calls me up and says, "Yo, we're gonna pay you back. We got five or six albums to do and we're gonna do them all at Firehouse." It was Method Man, ODB, Gravediggaz and a bunch of others.
How much did the Wu owe you for the "Protect Ya Neck" session?
It was like $300 or so. I remember they used to pay me with quarters! It was so funny. At that point I knew them for a few years; I always told them, "Don't worry about it, you'll come back."
What was your first impression of RZA?
The first time I heard ODB rap, man, I was like, "This is like Louis Armstrong!" I was shocked.
RZA at the time was Rakeem and his face, his look was very delicate and gentle in his eyes. Something about him is very soft, even though it's strange to say that. He was a rapper, not a producer. But when he came back as RZA he was like fire and at this point he became like an architect. He already knew how Easy Mo Bee was doing the beats back then. His focus was amazing, coming up with ideas for the beats and the songs and just spending hours in the control room while everyone else was outside drinking 40s. He'd bring in the guitar: "I can't play the guitar but we're gonna sample it." He was doing anything to make sounds and combine them together to make this music. He became a real professional and more mature. He was a young rapper, very gentle and laidback and soft-spoken and then he changed. [pauses] I'm pretty sure at home he's Rakeem, but when he's in the control room and doing his thing, he's a different person.
What do you remember about working with Ol' Dirty Bastard?
He was wild. The way he is on the mic, in a sense, that's how he was in life. Everybody was very polite at the Firehouse: "Yo, Yoram, how you doing?" And they'd hug me. They showed their friendly side when they came to the studio, which people probably don't know if they don't know them personally. ODB was very wild though; very loud and extreme in his communication with people and how he talked. But the first time I heard ODB rap, man, I was like, "This is like Louis Armstrong!" I was shocked.
Did any of the artists ever break anything in the studio?
Not the Wu-Tang Clan. I used to have other groups that just by walking around the lounge would step on a coffee table or chairs and break it. It was the energy of hanging out and enjoying themselves in the studio. The Wu-Tang did have a lot of guests that would come by and hang out though. They had a lot of respect for the place – it was like a shrine not just a studio.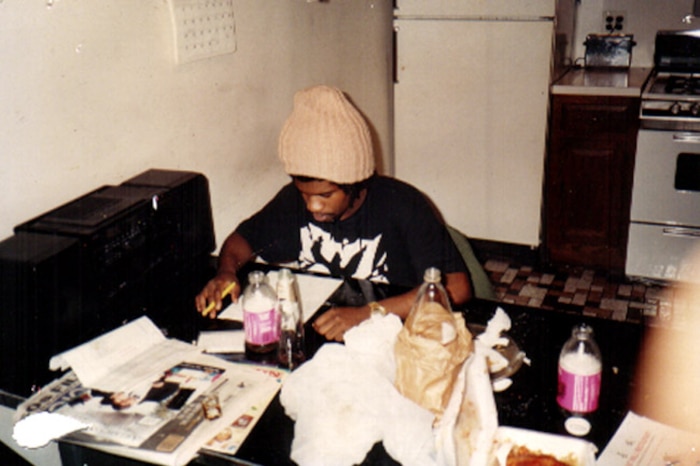 You worked with Das EFX as well. What did you think of their tongue-twisting style of rhyming?
When they started doing vocals it was fantastic, 'cause it wasn't easy for them to do the delivery in the beginning. They had to get used to that style – there was a lot of punches – but once they did it, we realized this was going to be big. I thought it was very entertaining. It was like American pop culture being put out – from television to commercials to life on the street – just attacking you and bombarding you with words! Every phrase was a different picture in your head of American lifestyle: Sausages and TV commercials! It was crazy. And like I said, they wanted to get it on tape so perfect, so we did it a bunch of times.
Gang Starr also used Firehouse, right?
"Guru, man, you got to stop with these 40s, it's not good for you," I told him.
That was great. They were on Wild Pitch at the start with Stu Fine. Stu called me when he heard MC Lyte to check out the price. It was the first Gang Starr album [No More Mr. Nice Guy]. When they booked the studio I got sick as a dog and I was in bed for ten days so I let my partner, Shlomo, work with them and he did the album. DJ Premier and Guru were young and both in college in Texas back then, in Houston. Whenever rappers came by the vibe was very friendly, so Premier felt he could call me any time whenever he had a question. He was back in college after they recorded the first album and he bought the drum machine and sampler and started calling me; I would be with clients and Premier would call!
What are your memories of Guru at Firehouse?
Guru, man, he used to feel at home in Firehouse. Premier did three albums with me and then started working almost exclusively at D&D Studios in Manhattan. Guru just kept on coming though, doing things like Jazzmatazz. He'd have nine projects at the same time. When we moved to Manhattan he walked in and the first time said, "Yo, you've brought the Brooklyn vibe to Manhattan."
Firehouse was always a cosy feeling, with lots of wood and soft lights. He sensed it right away. I used to come in the morning and Guru was there; I used to go home in the evening and Guru was there. He'd be in the lounge making his phone calls and talking to people. I remember Guru, at one point, was getting too much with the 40s of beer and then he stopped, 'cause he got a little fat on his face. "Guru, man, you got to stop with these 40s, it's not good for you," I told him. Guru was very smart and very nice.
What was your favorite Gang Starr session?
We did a song ["Jazz Thing"] for Spike Lee's Mo' Better Blues and we did it in one day. They came in in the morning and had to finish it 12 hours later, recording and mixing and doing vocals. This is an amazing song 'cause I don't know if anybody knows but there's a bass line on that song [hums it] and this is Premier scratching a bass note on the vinyl! He said, "Sample this." I said, "Sample what?" He said, "Just hit record." I didn't know what he was talking about. I used to make them play the sample, let me hear it, work out what they wanted to sample. So I set up the machine with the right speed and all the technical stuff. Premier played the bass line and we chopped it. So the bass line for the song is one note! He's scratching it, playing the bass line on the turntables!
When did Firehouse officially close?
Firehouse went from 1988 to 1999. I had gotten married and got introduced to a more spiritual side of life, and once we had kids and they got to first grade we wanted to be in Israel. It got to a point where you've been in New York for 20 years and you have a great legacy, then you realize there's something bigger than this in life. But I always felt blessed to be part of this real turning point in hip hop: The first female rapper, Gang Starr was the first band to introduce jazz flavor into hip hop, then Das-EFX with this style of chatter and then Wu-Tang was a big turning point. My studio wasn't big, it was a very simple room and still we did major stuff. That was the major thing about Firehouse: People would come and say the name is so big but the studio is so modest! With not so much advanced gear we'd do amazing stuff, and we got the best out of it.