Jay-Z's Musical Influences and Inspirations
"I'm not a biter, I'm a writer." That much we know about the walking American Dream they call Jay-Z. Once criticized for his inclination to repackage Biggie lyrics, an acknowledging nod from Jay Hova today is a blessing – not a curse. So when news hit that his new album Magna Carta Holy Grail contained interpolations of Nirvana and R.E.M. lyrics, it got us thinking: What other albums was Jay-Z likely listening to – or inspired by – at key moments in his career?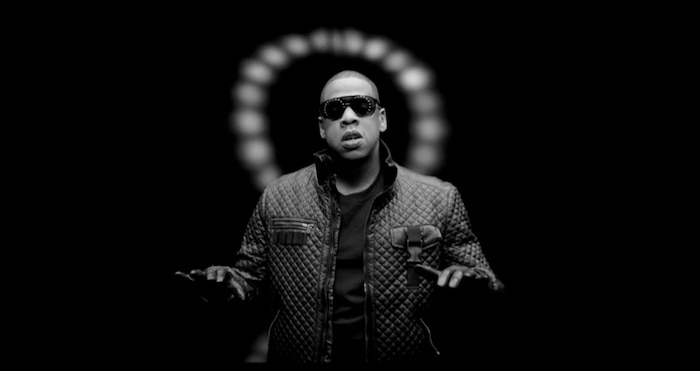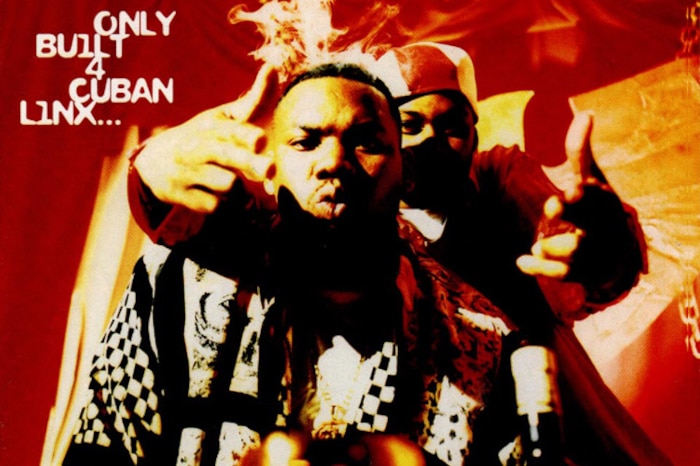 Reasonable Doubt
Raekwon - Only Built 4 Cuban Linx
Had it not been for Only Built 4 Cuban Linx, Jay-Z's debut album might have sounded even closer to The Notorious B.I.G.'s Ready to Die. The stylized mafioso rap narratives offered up by Raekwon and Ghostface Killah provide an intriguing alternative to the slew of disarmingly autobiographical tales inspired by the rapper Jay admired most. People still speculate about Jay's lifestyle during that period. But, in a way, that's missing the point. Hova combined reality and fiction like few other rappers before him, creating a mythical persona that didn't rely on facts to be viewed as "real."

In My Lifetime, Vol. 1
Puff Daddy - No Way Out
Say what you want about Puffy. His first album was a game-changer. Ushering in the jiggy era, No Way Out bridged the gap between the street tales of Biggie Smalls and the R&B-leanings of Mase. As a rising star on New York's rap circuit, Jay-Z was caught right in the middle. Released only a week after Mase's debut effort Harlem World, In My Lifetime, Vol. 1 was the illegitimate brother of the '97 Bad Boy trifecta, similarly located in the middle ground between asphalt and penthouse.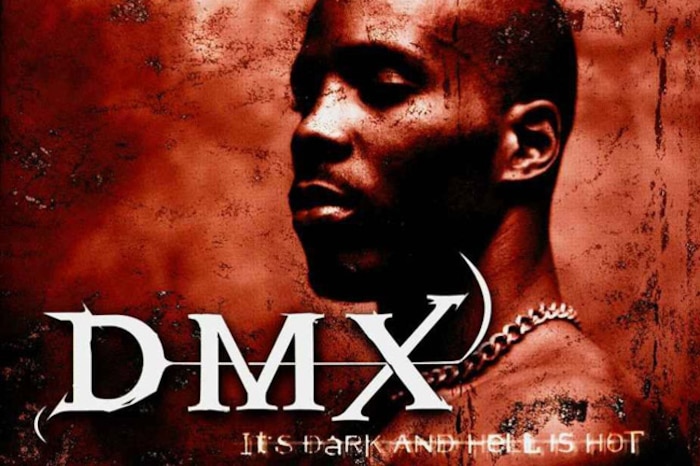 Vol. 2… Hard Knock Life
DMX - It's Dark and Hell Is Hot
One can only speculate on the direction Jay-Z would have taken in 1998 if it hadn't been for the breakthrough success of DMX that same year. Showing the rap world that it needn't go Puffy to get the Benjamins, X molded a rougher lane Jay to drive through. ("Money, Cash, Hoes" even features DMX himself.) There are a few radio singles on Hard Knock Life of course, but with guest appearances from The LOX, Ja Rule and Jay's protégé Beanie Sigel, it's an album that – as a whole – sounds more like Reservoir Dogs than Annie.
A glimpse of the entrepreneurial instinct that separates Hova from his witnesses.

Vol. 3… Life and Times of S. Carter / The Dynasty: Roc La Familia
Juvenile - 400 Degreez
Spearheaded by No Limit and Cash Money, rap from below the Mason-Dixon line rose to new commercial heights in the late '90s. Perhaps the most accomplished record of the bunch was Juvenile's 400 Degreez, which in fact featured Jay-Z as the only non-Cash Money affiliate. Take into consideration Jigga's new-found love for the Neptunes sound – an important link between East and South – as well as his decision to feature Southern artists on his biggest single after "Hard Knock Life (Ghetto Anthem)," and you get a glimpse of the entrepreneurial instinct that separates Hova from his witnesses. Interestingly enough, the Cash Money crew album Baller Blockin' also dropped just about a month before Jay-Z rolled out his Roc-A-Fella posse on The Dynasty.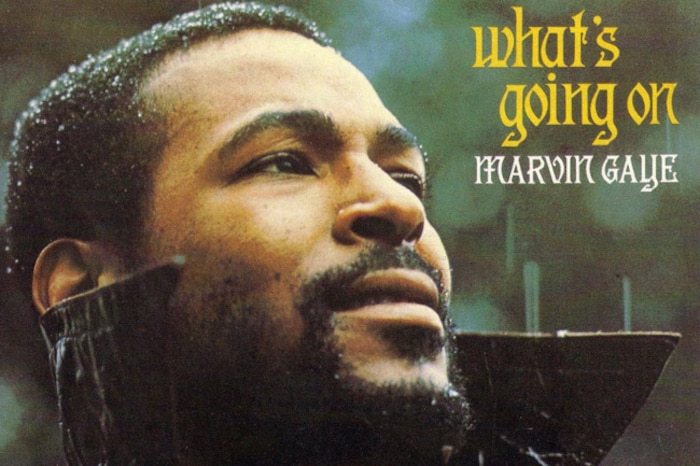 The Blueprint
Marvin Gaye - What's Going On
The Blueprint is Jay-Z's most soul-inflected album – thanks in large part to the production work of a young Kanye West. But the Marvin Gaye analogy also makes sense when looking at the full-length from a career path standpoint. Similar to Gaye's magnum opus, The Blueprint cemented Jay's status. For both Gaye and Jay-Z, these are the records that made them immortal.

The Blueprint 2: The Gift & The Curse
Outkast - Stankonia
Around the turn of the century, Outkast morphed into the forerunners of eclectic hip hop. Stankonia was filled with musical experiments, providing a model for what Jay tried to do on his first and only double LP. Bringing on board all his favorite producers (with the exception of Swizz Beats) and a diverse guest list ranging from M.O.P., Big Boi and Killer Mike to Lenny Kravitz, Sean Paul and Beyoncé, Blueprint 2 was driven by the anything-goes approach that the Atlanta duo had implemented so effortlessly.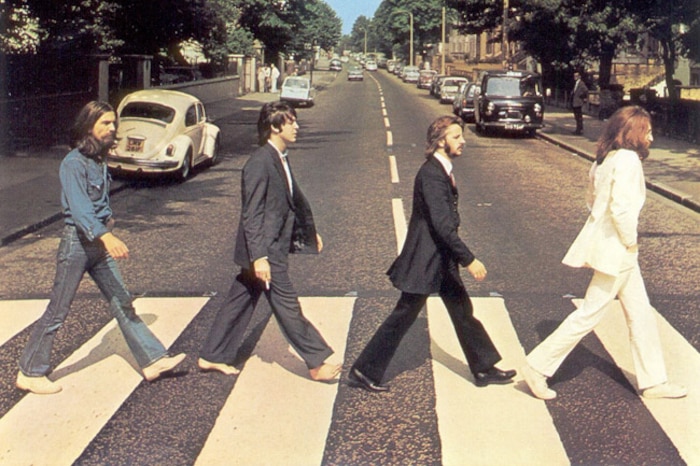 The Black Album
The Beatles - Abbey Road
Despite being indebted in name to The White Album, Jay-Z's Black Album takes a lot of its grand ambition from Abbey Road, the last album The Beatles went into the studio together to record. While The Beatles never officially acknowledged that Abbey Road would be their final hurrah, their desire to create an album that would stand the test of time is obvious. For Jay, writing a musical testament would prove to be a decisive factor in elevating The Black Album to classic status.

Kingdom Come
Bob Dylan - John Wesley Harding

How do you come back from a hiatus after what was arguably the high point of your career? Jigga went the Dylan route. Much more composed and far less fierce than his previous record, Jay whipped out his 30 Something-swag – a defense mechanism also employed by Dylan following his legendary string of albums in the mid-'60s.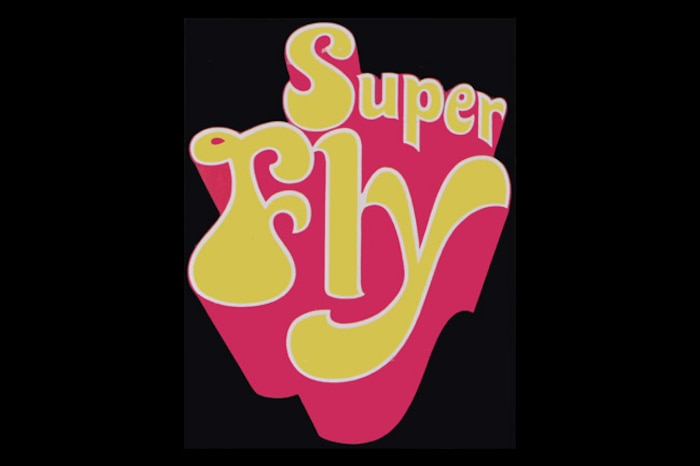 American Gangster
Curtis Mayfield - Super Fly
Besides also being a soundtrack (of sorts), American Gangster leaned on the blaxploitation soul of the '70s and constructed the kind of cinematic meta-narrative that let Super Fly stand on its own as an album. Both records succeed in painting a nuanced picture of the hustler life, from "Success" and "Superfly" to "Fallin" and "Freddie's Dead." Jay-Z manages to capture the inner turmoil of Frank Lucas in a way that would have hardly been possible without the example of Curtis Mayfield 35 years prior, and utilizes the dark, stinging brass sound trademarked by Mayfield to set the scene.

The Blueprint 3
Kanye West - Late Registration
The scale of mutual admiration between Jay-Z and Kanye West, which had thus far always tipped in favor of the "big brother," was brought into equilibrium with the release of Blueprint 3. Kanye's 808s & Heartbreaks left a mark that few could have anticipated following its mixed initial reception, even prompting Jay-Z to dead (or so he thought) the autotune wave in his protégé's name. Not only was Kanye featured on two songs, but Blueprint 3 also showed traces of the maximalist, orchestral approach to production that had given Late Registration its edge. The seed for Watch the Throne was planted then and there, with Jay's open acknowledgement of Kanye's musical vision.