Key Tracks: Carl McIntosh on Loose Ends' "Hangin' on a String"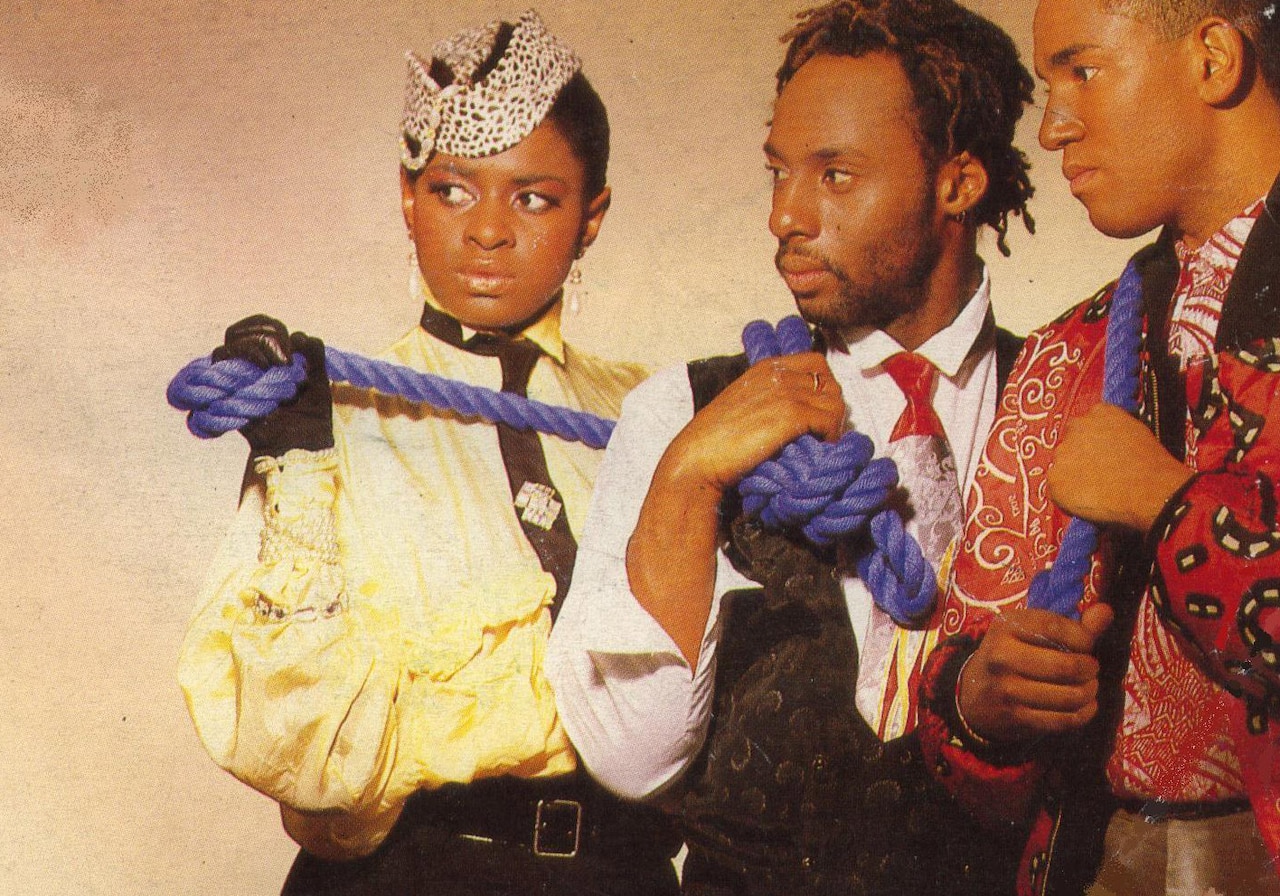 One of the most successful British R&B groups of all-time, Loose Ends hit the top of the US charts with the indelible "Hangin' on a String." The secret ingredient to their success across the pond was a Philly producer Nick Martinelli – and a wonderfully familiar drum pattern. At the 2006 Red Bull Music Academy in Melbourne, Loose Ends' Carl McIntosh talked about the making of the classic song.

I wrote the song "Hangin' on a String," all the top lines and everything. But I was a bassist and when I turned up to the studio, my part was being replaced by a bass synth. It wasn't something that was planned. It was just something that, when I got there, had already been decided. Faced with this situation, I had to adlib. So while the session went on I would play the piano in the corner and they would hear bits and pieces I was playing and say, "We need that on the record." And then when they added that, I would play the guitar in the corner and they would say, "Hey, we need some of that on the record too." That's how I became a multi-instrumentalist. I was not going to go down!
Nick Martinelli was among the first generation of producers who were [also] DJs.
"Hangin On A String" was different to what had been done before. With a guy and a girl singing on the same record, normally that was a ballad format. But here we had a club record, even though it's quite slow. At first it had different drums, but the song part of it was the same. Then we started to work with a gentleman named Nick Martinelli, who was a producer from Philadelphia.
Nick was a part of the new generation of what (at the time) we called remixers. He was a producer second to being a DJ, so he used some of the DJ knowledge to drive home the urban type of flavor that he wanted in the songs that he was making. Before that a producer was a musician. He was someone who could read music, someone who had done songs before. Nick was among the first generation of producers who were DJs.
There were some producers at the time that were from a band called The Time. Their names were Jimmy Jam and Terry Lewis. So what happened was, this producer Nick Martinelli, had taken this song, and he had told us to program a beat just like a song Jimmy Jam and Terry Lewis had done with S.O.S. Band. We literally copied the beat.
They used a drum machine called an 808. It's fairly standard, but it breathes differently to most machines. The way it goes to the end of the bar and starts again is totally different. It sort of bubbles along rather than clicking like a normal metronome. So we basically programmed the song, and then we put the 808 underneath it. It came last, so it was like a marketing tool, if you like. Because I'd never seen anything like that before. Before that, we just wrote a song and put it out as it was. Someone would maybe remix it, but remixing would be like, "Add some tops, add some bongos." It was totally different to now. That was probably the first time when I saw someone change the form of the song by just changing the beat.
A beat is a beat. It doesn't really matter who does it – or how it came about.
Needless to say, it caused a lot of friction between Loose Ends and Jimmy Jam and Terry Lewis. We loved what they were doing, but, see, this was at the beginning of a new era. It was whatever you had at the time that you can add to your game. There was no copyright for that. A beat is a beat. It doesn't really matter who does it – or how it came about. So the fact that we used the same beat... you couldn't really say that we had stolen anything from them, even though it sounded like it.
The real creativity was what we put on top. I think it's the same now. If you use a sample, I think what's really important is what you do with it. If you just take their beat and you put it out, and you just say something silly over it – then fine, that's them. But when you bring something to it, I think that that's different. I think it was hard for them to see that. We were always under their shadow. We were looking up at them, like these are the guys that we want to work with. And when we did things like that, it was just us being like, "Please, work with us! Recognize us!"