Soul II Soul's Enduring Influence on the Music of the UK
No Soul II Soul, no Dizzee Rascal; no Soul II Soul, no Labrinth; no Soul II Soul no black British youth culture as a prominent part of regular rock and pop. OK, perhaps the latter would have happened anyway, but it wouldn't have happened quite so quickly and so sure-footedly.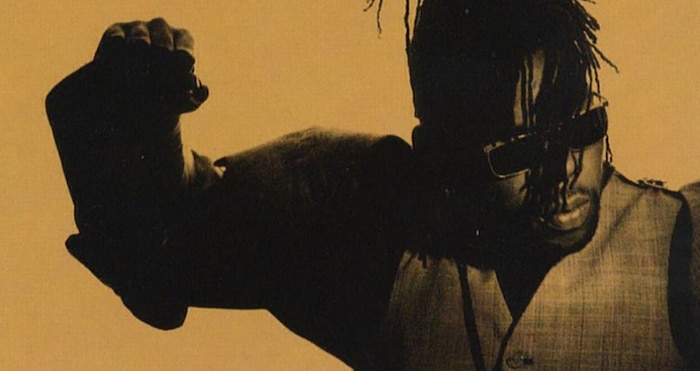 Soul II Soul may be best known for a string of international hits – "Back to Life," "Keep On Movin'," Club Classics Vol. I, "A Dream's a Dream" and so on – but this is merely a reflection of their greater achievement: to legitimize unadulterated street sounds and styles in a way the mainstream industry couldn't ignore. Led by frontman Jazzie B, they instigated an underground-meets-mainstream situation, to set up the kind of DIY, street-driven musical revolution the British music business hadn't seen since punk. This more than anything else, paved the way for styles such as jungle, dubstep and grime to develop and flourish free from corporate interference.
Soul II Soul triggered this shake up by leading a generation of London soundsystems away from the predominant notion of apparently-threatening "dungeon session" reggae dances, all the while maintaining the spirit of the operations as a philosophy rather than merely a means to play records. A tricky balance, but a pretty straightforward procedure: they stayed totally true to the workings of soundsystems as they came to the UK from Jamaica in the '50s – impenetrable as these machinations often appear.
Conceived in the ghettos of West Kingston a decade earlier, soundsystems were powerfully amplified, custom built set ups that blasted out American R&B at open air dances. As the only entertainment on offer to the area's underprivileged residents, soundsystems enjoyed iconic status, operators like Coxsone Dodd, Duke Reid and Prince Buster assumed positions of reverence. It's through sound system competition that Jamaican music came about and continued to develop, as those operators were the first record producers, innovating new styles to please their crowds. What made soundsystems cultural rather than simply commercial was the proud sense of ownership enjoyed by their audiences, of which the operations' downtown autonomy was a vital part. Jamaican sound men embodied self-sufficiency, determination, creativity and audience awareness, as did Jazzie and his London peers.
Jamaican sound men embodied self-sufficiency, determination, creativity and audience awareness, as did Jazzie and his London peers.
Years before Soul II Soul got anywhere near the charts, the sound system rode high on their groundbreaking Africa Centre gigs, a hugely successful branded clothing business and low key, but healthy, utterly independent sales of the tunes they'd cut to play at their gigs – "specials." It was a significant underground success built on three crucial observations Jazzie had made about London's black street culture: it was visibly changing its complexion as children of immigrants grew up integrated with their English school friends; it had been, for a long time, on the verge of wide acceptance but hadn't been able to make that last step; and it was never all about music.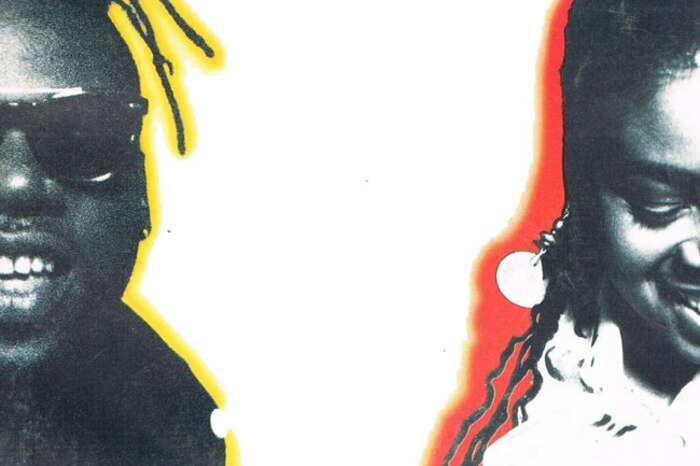 With the doctrine "A happy face, a thumpin' bass, for a lovin' race", Soul II Soul opened their dances up to make them welcoming to party people of every persuasion – Jazzie describes it as being "inclusive rather than exclusive, we turned the decks around so we faced the crowd not the wall, which was the traditional Jamaican way of playing." They developed a visual aspect, made famous by the Funki Dred head, and started printing T-shirts to spread themselves further than the dancehalls – "It was more than just putting our name about, we thought that by selling our merchandise on a wide level, we could reach an audience that couldn't go to the gigs, so they could be part of it too. Like young kids or those living out in the sticks." And they consolidated the British music fans' longstanding love affair with black music, by developing a unique-to-the-UK hybrid style, honed to infectious perception by reading the reactions of their multi-culti sound system crowds. Precisely how Jamaican sound men had plotted the path of reggae for decades.
On a purely artistic level, Soul II Soul gave black British music a voice. Literally.
Somewhat inevitably, the press picked up on this creeping underground success story, less predictably, however, it wasn't the music papers but the style magazines. "The music press never got us," Jazzie maintains. "They still don't to a large degree, but The Face and magazines like that understood how people looked at life, that music and fashion and attitude was all mixed up, and how we were reflecting that." Thus, when the mainstream record industry came looking for them, Soul II Soul already had a style, a sound and an audience: they could pretty much write their own terms, staying in control of their output. Directly rewarding as this was for the collective, its significance for the future of British black music and for pop music in general was far greater.
On a purely artistic level, Soul II Soul had given black British music a voice. Literally. Rather than sound American or Caribbean, their vocals were proudly North London, and didn't sound out of place because the music was tailored to them. It showed an upcoming generation that deviating from the traditional Jamaican/American-accented delivery models was not only possible but could be far more interesting and audience-relevant. This was something the UK record industry was always nervous about, as they believed the best way to the Holy Grail of American success was to pretend to be American. Soul II Soul's US gold discs and Grammy awards showed the precisely opposite to be the case. Jungle, UK garage and grime artists took note: Those musical styles were constructed around the cornerstone of a London accent.
On a broader level it put soundsystems and sound system culture under the mainstream spotlight as a viable alternative to the established music business – the early rave scene and the boom in independently-produced and -distributed dance music 12-inch singles owes a massive debt to sound system methodology. This worked from the other direction, too, as record companies looking for "the next Soul II Soul" were suddenly more inclined to take black street styles seriously, a task made less risky if the acts concerned had already established audiences on the underground sound system scene. Jungle and UK garage artists were particular beneficiaries. But, most of all, Soul II Soul's success provided a vivid template for what could be possible for the country's constantly evolving black underground.
Embryonic artists now had tangible evidence of big selling music being controlled from the street not the board room. Crews such as So Solid, Heartless, Roll Deep and Boy Better Know grasped this aspect immediately as their existing self-sufficiency meant they were making a good living without cause to trouble the major labels – there's a legendary story of grime star Jammer, at age 17, turning down a £20,000 advance for a single because he was sure he could make more selling the tune himself. Soul II Soul had taught them to trust their own instincts and, in turn, they moved matters on by taking the sound system way of doing things out of the dancehalls and into the digital age with pirate radio and the Internet.
These days a glance down the UK charts shows all that is coming close to challenging TV talent show-related music is sound system-derived and street-oriented. For that we owe Jazzie B and Soul II Soul a huge vote of thanks.