Soulection: An Introduction
Another Los Angeles success story: Laurent Fintoni tells the story of Soulection, a beats scene-influenced label that has just celebrated their second anniversary.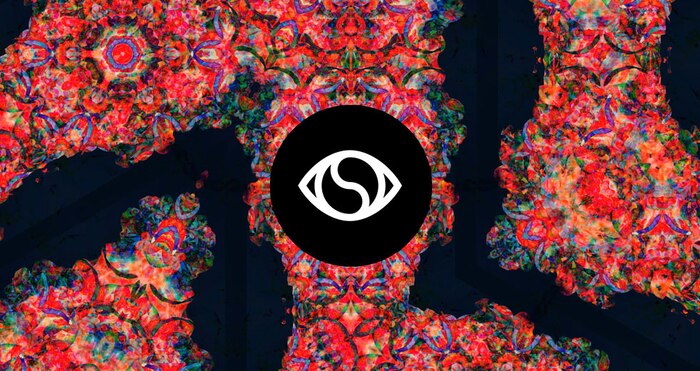 In the late '00s, Los Angeles emerged as one of a few key nodes in a beat-led revolution as elements of the city's underground came together, on and offline. Five years on, the dust has settled and the once edgy and experimental sounds surrounding this revolution are now the norm while those involved are now worldwide, household names.
But just as revolutions require figureheads, they also engender after-effects. In the past few years the city has seen a rise in new blood, young people forming collectives and labels, DJing and making music. They are in many ways the direct descendants of those that came before them – not just figures at the centre of the late '00s upheaval, such as Low End Theory and Flying Lotus, but also local veteran labels and creative houses such as Stones Throw and Mochilla.
Soulection is one of those children of the beat. The LA-based label, artist collective and radio show was founded in January 2011 by Joe Kay, visual artist Guillaume Bonte and motion designer Andre Power. Now in his early 20s, Kay's love affair with the beat started at the age of 16. This was thanks to a family friend who worked for Universal doing radio promotion. "He would take me to the stations," remembers Kay, "and just being surrounded by it all unconsciously sparked something in me…. I got into instrumental music after discovering Stones Throw. I was blown away. Madlib, DOOM and even Dilla, though I wouldn't realize who he was and how much of his music I'd heard until he'd passed…. Around that same time I discovered Beat Dimensions. Then I found Onra, FLYamSAM, all this weird, spacy stuff."
At this point all these artists were starting to become loosely bunched under various terms. The stickiest of all, however, was "the beat scene." Kays says that it hit him that "there were no vocals but it wasn't weird, it felt better. The producer was being put in the spotlight and getting recognition for being an artist." At the time Kay was living in San Gabriel Valley, a short drive from Los Angeles, and after finding listings on MySpace he soon started going to Low End Theory, the scene's live nexus, to immerse himself in the sounds he'd been ingesting. "The first time I went there I saw Carlos Nino play one of the tracks he and Miguel Atwood-Ferguson had written for Suite for Ma Dukes and at that point it all made sense," he recalls.
Kay was introduced to more of LA's beat underground thanks to Coleman, one half of Mochilla alongside B+. Coleman brought Kay to his Firecracker parties at the Grandstar, where residents included Kutmah. "It was a 21 and over thing but Coleman would get me in saying 'you better good, don't fuck around.' I love him for that, he opened me up to another avenue, a mature crowd." Already making mixes himself on his computer, with money from school grants, Kay upgraded his equipment bit-by-bit to a more standard turntables and mixer set-up and began a podcast series, Illvibes, that soon included exclusives from local artists. At its peak between 2007 and 2009, Illvibes reached over 30,000 ears worldwide thanks to online word of mouth. It was through Illvibes that Kay met Bonte, and in 2010 the pair decided to set up Soulection. Shortly after Kay brought Power on board to handle event planning and video production.
Using the DIY platform Bandcamp, Soulection has grown their global reach online to some 100,000 fans over their first two years with 28 releases, all originally available for free. The music has been a typical melting pot of styles and influences. It's clearly grounded in the new hip hop aesthetic yet also draws from the ever porous world of dance music and the enduring appeal of soul in all its modern incarnations. The label doesn't have any one star artist per se, though some are already more known than others like Perth-based, Red Bull Music Academy alumnus Ta-ku. From Russia to Europe, America to Australia, Soulection has thrown its net wide, bringing the music back to LA via a growing string of parties and a new FM radio show.
Fittingly, Soulection recently celebrated their second birthday with Mochilla bringing Dâm-Funk, J. Rocc and Coleman on stage alongside artists from the label. Brands like Serato are showing interest in their catalogue and the music is no longer free either, a sure sign of growing up. Physical releases are on the horizon. Most surprising of all, though, is hearing that R&B star Ginuwine is a fan of the label, and looking to Soulection's roster to produce some of his forthcoming record.
I felt that by throwing so many cannonballs into the air some would eventually land and hit the right people on the head.
"That was sort of the intent with our approach for the first two years, I felt that by throwing so many cannonballs into the air some would eventually land and hit the right people on the head," Kay confesses. "I thought we were still underground but we've been hit up by a lot of major A&R and reps, from Kendrick Lamar and Ryan Leslie to people affiliated with Kanye." Kay isn't naïve about the state of things despite his young age or the calibre of those who've shown genuine interest in the work of the label. "I know it's harder to make money in the new music world we're in, especially with our sound," he tells me, "but I've always done this for the love and I now see a lot of potential to live off it too and help our artists in better ways." The young A&R and selector is a fan first and foremost, a passionate one who knows his position and where to best place his talents. "I think LA has so much quality output because of the competition," he tells me as we end our chat. "To be noticed you have to really stand out." And that's where Soulection's future will be made or broken.