Workflow: Harald Björk on His Favorite Swedish Synths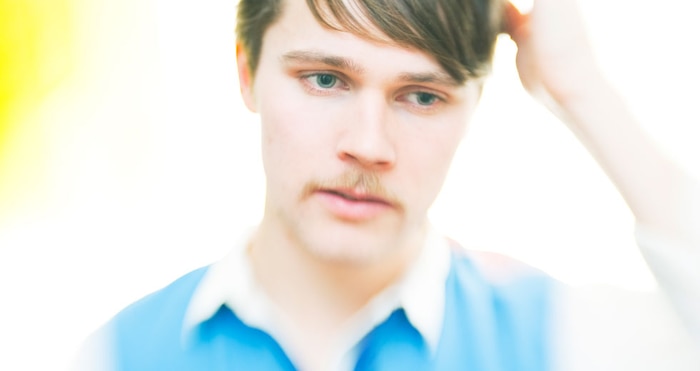 It's short-sighted to claim a country has a single distinct sound. But even with global hardware distribution as good as it has ever been, we are all still interested in the kinds of creative restraints that geography puts on the sounds we make. Harald Björk, a 2013 Red Bull Music Academy participant, makes synthesizer music in Sweden. Nick Sylvester spoke with him about the gear he uses, Swedish and otherwise, and how these machines have shaped his sound.
What Swedish synthesizers are popular in Sweden?
The modules and synthesizers from the fancy brand Cwejman sound really good but are a little out of my budget. Then we have Nord. That has ruled the live market for quite some time – almost every band has a Nord these days. Their products are quite sturdy, built with a quality feel. Teenage Engineering is another interesting brand that is more about the design and playfulness. Their product OP-1 made a real buzz.
How did your gear setup change from the track "Bigfield" to the Estelle EP, which is much more lo-fi?
On "Bigfield" I used the Korg Electribe EMX quite [a lot] for some internal sounds and filters, but also to sequence drum machines like the MFB-522 and my JoMoX AirBase99, and synths like Technosaurus Microcon II. [The] Estelle EP was more or less written and produced with two drum machines and three synthesizers, except for the vocal parts. It was made in a quite old-school way: Roland gear from the early '80s and some Korg PolySix sunshine and glimmer on top.
In what ways do you think your equipment shapes your music?
My works are half experiment that I want to try out with a machine, and half spontaneous ideas and transcribed feelings that pop up the moment I create. So the machines give me quite a lot of inspiration.
Do you ever impose creative limitations on yourself?
My interest in analog gear has made a lot of limitations. With software I could get stuck forever automating parameters and faders. Recording hardware, I have the limitations of movement by my hands.
Have you ever built a song around a mistake?
Since I'm the worst key player in the world, most of my leads and chords are mistakes. But I believe it gives a little human touch in a very controlled environment.

A version of this article appeared in The Daily Note, a free daily newspaper distributed in New York during the 2013 Red Bull Music Academy.