Massive Online Archive of Reggae Illustrator Wilfred Limonious' Work
Browse through some of the most memorable Jamaican album covers by the graphic artist.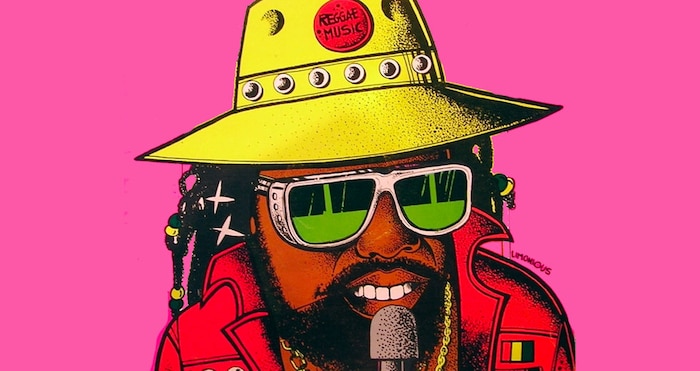 By exploring the Jamaican illustrator Wilfred Limonious' work, you get a sense for his varied interests, namely rats, machine guns, donkeys, soundsytems, smooch-fests and grotesquely large child-bearing hips. By taking these themes and incorporating them into a highly colorful and hilarious, comic-book style package, Limonious arguably created some of the most memorable Jamaican reggae album covers of all time.
Limonious passed away in the early '00s, but his legacy lives on: a Czech website currently offers the best resource online to view Limonious' prolific output of over 150 album covers, including notable artworks for King Tubby, Willie Williams, Yellowman, Sly & Robbie, and the classic Original Stalag 17, 18 And 19 compilation.
In addition, a book containing an anthology of Limonious' work is currently underway courtesy of the In Fine Style blog, where the author also recounts his travels to Jamaica to track down lost artworks.