For The Record: A New Book from Red Bull Music Academy
In celebration of its 15th anniversary, the Red Bull Music Academy has paired up a compelling selection of top artists and industry insiders, curating conversations on some of the most relevant topics in music today in a book entitled For The Record.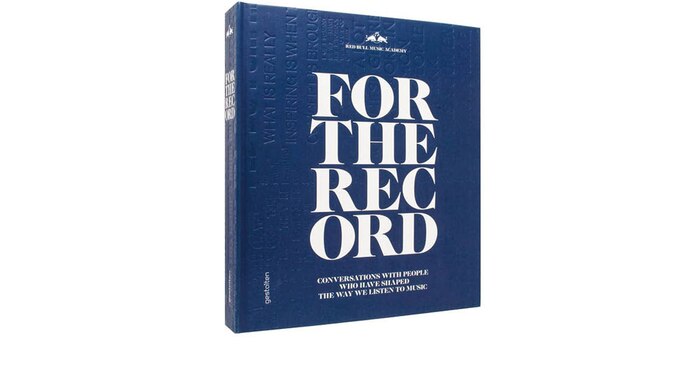 For The Record features personalities like Nile Rodgers, Erykah Badu, DJ Harvey, Lee 'Scratch' Perry, Cosey Fanni Tutti and Just Blaze in conversation with their peers. The 15 talks took place around the world in locations such as Amsterdam, Paris, New York and Berlin. Wide-ranging and expansive, the artists involved touched on an array of topics, live performance, instruments/interfaces, conceptualism, drumming, and rhythm among them.
TABLE OF CONTENTS
João Barbosa x Kalaf Ângelo x Mulatu Astatke
Bernard Purdie x Jaki Liebezeit
Martyn Ware x Nile Rodgers
Kerri Chandler x Patrick Adams
Gareth Jones x Metro Area
Carsten Nicolai x Olaf Bender x Uwe Schmidt
Benny Ill x Moritz von Oswald
Lee "Scratch" Perry x Adrian Sherwood
Matias Aguayo x Sly & Robbie
DJ Harvey x Ben UFO
Cosey Fanni Tutti x Nik Void
Modeselektor x Mykki Blanco
Erykah Badu x The Underachievers
Just Blaze x Paul Riser
Robert Henke x Tom Oberheim
In addition to the conversations, top music journalists – including Philip Sherburne, Joe Muggs, Jeff 'Chairman' Mao, Peter Kirn and Sheryl Garratt – contribute essays about each of the personalities included. Together with stunning visual design by Chris Rehberger's Double Standards agency, it makes for one of the most insightful publications on the current state of music and the music industry. To find out more about the book, check our dedicated microsite.