Huerco S. on the Pre-Columbian America and Kansas City Jazz Influences of His Debut Album
There's an anecdote that Brian Leeds tells which shines a light onto the travels of his old soul, setting down signposts to much of the music he's made the past couple of years under the name Huerco S. "My grandmother had this massive encyclopedia collection in her house," Leeds says, reflecting on his elementary school days. "And when I'd go there, it was either I'd sit around and watch afternoon soap operas with her, or I'd read the encyclopedia. It was really old, from the 1950s, so all the information was hilariously inaccurate – and I didn't know any better at the time – but it opened me up to discovering random things and seeking them out myself." The line that runs from an imaginative boy exploring "Native American culture" in a book of facts, to an album of drone abstracts and rhythmic artifacts that he recorded under a made-up name lifted from 16th Century Italian literature and Northern Mexico street slang, almost draws itself.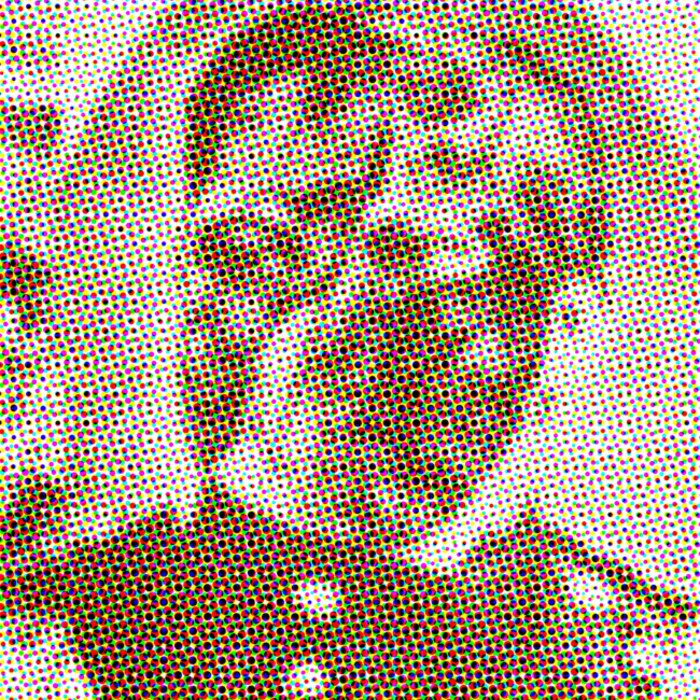 Better yet, the name of the record is Colonial Patterns. Released on Oneohtrix Point Never's Software label, with more attention paid to compositional headfuck acumen than dance floor magnetism, the album cements Leeds' role as an emerging voice in America's underground electronic music landscape. A witty, chatty 22 year-old with a warm smile, Leeds has until recently hailed from Kansas (Emporia by upbringing, Kansas City more recently), a place not known for its techno myths, but to hear him tell it, the dichotomies his work contains unfold as naturally as his deep-trenched Midwestern values. (Modesty, strong work ethic, etc.) A hardcore punk kid who played jazz guitar and whose early experiences with dance music came via re-runs of Daft Punk's Interstella 5555 on the Cartoon Network, Leeds dived into making beats as a curious teenager bored with his musical options, and began playing around with Fruity Loops (still his software of choice), creating what he calls "genre studies," mirroring the art education he'd later embrace.
"I would try to make a drum & bass track or a house track, just to understand and dissect elements, try to replicate them. The best way you can ever start making music is to find something you really enjoy and rip it off! Like drawing a still life over and over again and honing your skills, eventually, you'll come to something that's a new creation."
"Kansas City has this huge jazz tradition – it's where Charlie Parker turned swing music into modern jazz. I definitely felt like I had to pay homage to these classics."
In a self-made "community" like Kansas City's where, according to Leeds, "the only people that make or are interested in this kind of music are people I know personally," creative pathways are pursued out of passion not style. But despite his initial widely-released tracks coming out on labels far-flung (2012's No Jack EP on the Kiev-based Wicked Bass), format-eccentric (the cassette-obsessed Opal Tapes) and pre-eminently buzzworthy (this spring's "Aphelia's Theme" single on Future Times), rather than escape Kansas via the displacing power of the internet, Leeds drew inspiration from location. "Kansas City has this huge jazz tradition – it's where Charlie Parker turned swing music into modern jazz," he gets historical once more. "I definitely felt like I had to pay homage to these classics. Naturally I'm going to be inspired by my surroundings – it's a bit more original. [After all,] how many other people from Kansas are making this music?"
Be-bop, it's not. The strangled electronic tempos of Huerco S. are created from manipulated sound-bits of YouTube videos, "the very low bit-rate things that people just would tell you not to sample, because they are such low fidelity, but they add a lot more character to the music than a synth line, which is just a square [visually in music software]."
"I wonder a lot [if] in finding my own sound, am I becoming formulaic? I think an artist should evolve."
This is the scene abstracted in, and symbolized by, Colonial Patterns, a fully formed sonic quilt made out of modern visual cues and stitching, but with a traditional foundation. What little funk it exudes emanates from behind layers of subjugated media and personal history. "I started... pushing back into things I was originally interested in, noise music and experimental ambient stuff. I was also thinking about colonialism, especially pre-Columbian America... and about indigenous people being displaced further and further west. Driving through Kansas, which is a huge farming community, you look around and the natural landscape has changed so much; these guys literally cut trees to the ground so they could farm on this land. So I started wondering what it looked like hundreds of years ago." Even on "Ragtime USA (Warning)," the rare occasion when the rhythm calls the tune and a golden age of dance is invoked, the underlying sense is dread. No wonder he looks to Darren "Actress" Cunningham and Jon Hassell's Fourth World as framers of his own work.
The last leap Leeds has yet to make is that from being a studio computer operator to an on-stage computer player, or as he says, "I don't really make music in a live context, so to put it in that context is a bit strange for me." But even that statement betrays his trajectory. The Opal Tapes EP includes an untitled 19-minute track he recorded "as a live jam with [Exael]" that clearly foretold where Colonial Patterns would end up six months later. And even now when asked about future projects, Leeds talks about musical limitlessness even to the detriment of his career. ("I wonder a lot [if] in finding my own sound, am I becoming formulaic? I think an artist should evolve.") He's thinking about shifting the formula, making "an album of post-punk covers" that recontextualize instruments, "synths as guitars, or just drum machines and vocalists." Continuing to take old information, and point it forward.
Header image: Truants