Arthur Verocai: A Brazilian Original
Yesterday in São Paulo, the last Red Bull Music Academy Bass Camp of 2013 kicked off. To celebrate, we asked Zaid Mudhaffer to pen some words on one of our favourite Brazilian musicians, Arthur Verocai.
Brazilian guitar player, composer and arranger Arthur Verocai is best known for his monumental debut album from 1972, a little-known oddity before its celebrated reissue more than thirty years later propelled him back into releasing music. Born in Rio De Janeiro in 1945, Verocai's musical diet consisted of everything from Bach and Zappa to Blood, Sweat & Tears and Chicago. Also figuring heavily early on was jazz and bossa nova like Antonio Carlos Jobim.
His first accomplishment in recording was no small feat, earning a writer credit for the song "Olhando o Mar" on Brazilian star Leny Andrade's 1966 album We Are There. Over the next couple of years Verocai spent any time he could spare outside his day job as a civil engineer delving into writing his own arrangements; by the end of the decade, committed to a career in music, he shelved his nine-to-five responsibilities, working in theatre where he wrote for orchestras. His teething phase began in earnest at the dawn of the 1970s, writing for myriad groups and composing music for television shows.
Verocai worked on Ivan Lins' 1971 album Agora which included the break-laden "Hei, Voce," later a favourite of Brazilian maestro DJ Nuts; the same year he arranged Jorge Ben's brilliant Negro e Lindo LP. Also under his belt by now were short-lived pop duo Anamaria e Mauricio and out-there psych troupe O Terco's debut. His own album and the start of Verocai's legend came after a successful stint as house arranger for the small Continental label, where his knack for turning out the goods – producing two solid albums for Celia amongst others – won the attention of the label's heads.
Released by Continental in 1972, Verocai's self-titled album is his key achievement: a casual masterpiece, its grand, statuesque compositions hoisting its maker up to a plateau with iconic American arrangers like David Axelrod and Charles Stepney. Clocking in at less than half an hour, it sweetly merged sprightly Brazilian pop with heavy soul and funk, lit up by hardy lashings of strings, heartfelt folk and jazz drama. It's eclectic and rich without being extravagant or flamboyant. On the surface it seemed to link Tropicália with a more progressive sound, though the artist would later dispel any connection to the renegade artistic movement. Experimental and adventurous, the record is also achingly tight and cohesive; the permeating soulful feel is little wonder given the calibre of sounds that were seeping over at the time from Motown and elsewhere in the States.
Verocai's appetite for composition had been whetted by his work in television but here, master of his domain, he could run riot. A 20-strong string ensemble – twelve violins, four violas and four cellos – meshed with keyboards to lend a warm soundtrack quality to proceedings. The players recruited were the cream of the crop: Nivaldo Ornelas from Milton Nascimento's band; accomplished hands Luiz Alves, Paulo Moura, Edson Maciel and Toninho Horta; ace drummers Robertinho Silva and Pascoal Meirelles. Celia, whose album Verocai also produced that year, graces the lush "Seriado." Banda Black Rio ringleader Oberdan Magalhaes adds flute to the laidback "Sylvia." "Dedicada A Ela" opens with RZA-ready psych guitar before backpedalling towards stoned acid-folk. "Na Boca Do Sol" kind of sums up the whole thing, utterly sublime, heavily string-laden, floaty and elegant and brutally effective in under three minutes.
The album freely embodied everything the government's stand against creative expression vilified: deeply moving music adorned with subtle, metaphor-laden lyrics.
The album was released almost halfway through the authoritarian military dictatorship that ruled Brazil from 1964 for more than 20 years. The repressive regime – their dim view of artistic license starkly at odds with the country's bubbling creative spirit – reviled anything that was considered an impure influence on the youth. With censorship rife, and student uprisings now in full stride, by 1972 the country had sunk to new depths of human rights violations. The album freely embodied everything the government's stand against creative expression vilified: deeply moving music adorned with subtle, metaphor-laden lyrics. (Though never explicitly aggressive or hostile.)
Verocai later explained to an interviewer that camouflaging the sentiment of his words was necessary to dance around censorship. Referencing the Trojan Horse: the track "'Presente Grego' (Greek Gift) was a metaphor – there's a lot of metaphors because my partner who did the lyrics in this music was a guy very left political," he said. "He was revolted with the dictatorship in Brazil. He wanted to say things but the country was censored. (So) he'd tell through metaphors. It means the dictatorship was giving Brazil a Greek present – a present that was not good!"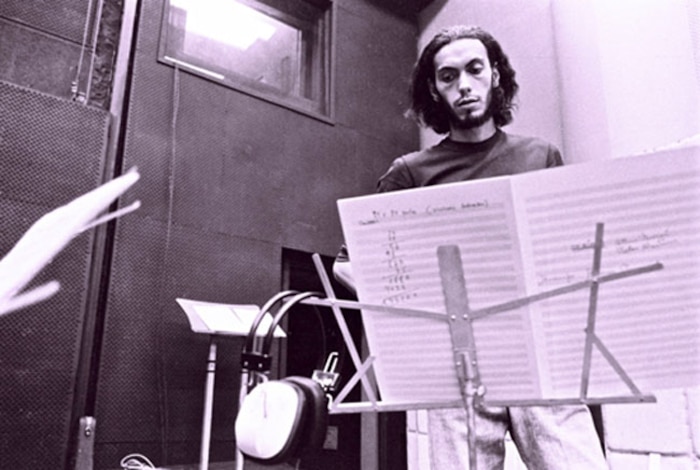 The record sold dismally. Original copies are incredibly rare – fetching thousands of dollars in some cases – so it was a welcome surprise when Luv N' Haight in California reissued the album in 2003. The repress sparked a resurgence of interest in his music: His tracks were sampled by hip hop perennials Ludacris and MF Doom. Acclaimed British label Far Out recruited Verocai for a new album Encore in 2007, the year he shared top billing with Ethiopia's Mulatu Astatke at a gig in a ramshackle east London warehouse; and with the 2010 release of Mochilla Presents Timeless: Arthur Verocai, the artist was the deserved recipient of special praise, his songs revisited in a spectacular full-scale one-off performance in Los Angeles.
The celebration suggested more reason to come back to the root. Verocai's 1972 album's enduring appeal is caught in its succinct encapsulation of the wild variety of styles of classic Brazilian music – undertones of political rebellion framed by jazz, folk and soul. Acknowledges card-carrying fan Madlib, reviewing its timeless charm: "I could listen to it every day for the rest of my life."