Gordon Mac: The Man Who Changed London Radio
In celebration of the publication of our new book For The Record, in which we moderated 15 conversations between some of the world's most compelling personalities, we decided to host a few more. Last week we presented the conversation between Ata and Trevor Jackson. With our conversation between legendary broadcaster Keith Skues and former Kiss FM boss Gordon Mac, we delve deep into the world of radio (pirate and otherwise). To help provide some context about Mac's career, we asked music journalist Stephen Titmus to write an essay about the station operator that transformed the UK airwaves throughout the '80s and '90s.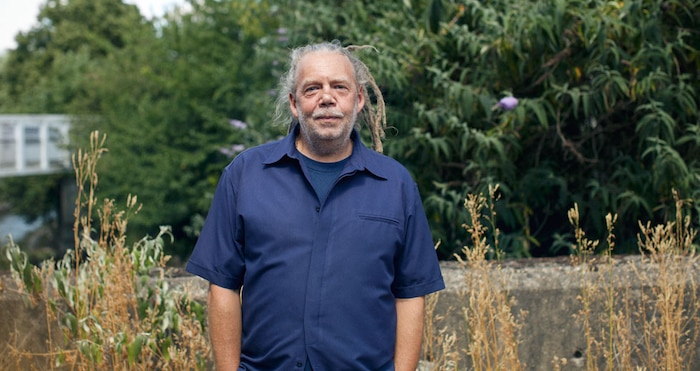 Gordon Mac changed the sound of London radio. As the founder and manger of Kiss FM it was his ambition and business sense that transformed the station from a part-time pirate to a hugely successful and culturally important business. The first legal broadcaster in the UK to play exclusively black music, the station became the legitimate platform for the capital's thriving dance music culture of the '80s and '90s.
Mac's DJ career started at the age of 13 playing soul records in local churches in South London. Like many of his peers, Mac loved black American music but found it poorly represented on Britain's highly regulated legal radio. So, in 1983, he started his own illicit pirate station, Sound City. It was quickly busted by the authorities. Around this time members of the House Of Lords – some with business interests in commercial radio – were actively denouncing the pirates. The DTI, the department dealing with illegal stations, had been given a cash injection and the explicit goal of shutting them down. But Mac couldn't stay away. On October 7, 1985 a new station, Kiss FM, made its first tentative transmission.
Early on, Mac offered equity in Kiss FM to some of his key DJs, incentivizing them to promote the station.
Kiss was initially set up as a way of promoting Mac's residency at the Peckham nightclub, Kisses. From the start he was savvy enough to create a brand, co-opting the logo and identity from the New York station of the same name, home to DJs like Shep Pettibone and Tony Humphries. By 1986 Kiss had settled into a routine of weekend broadcasts to minimize the risk of busts, and as rival soul pirates were continually raided, Kiss began to attract DJs sick of playing for stations that spent more time off air than on. Jocks like Tim Westwood defected to Kiss to join the original station line-up that included Mac, Norman Jay, Colin Faver, Trevor Nelson and Paul "Trouble" Anderson.
While many of Kiss' rivals were essentially hobbyists, Mac made sure his station was financially organized. He set up a front company for Kiss' business dealings, hired office space in Camden and started throwing hugely popular club nights. Early on, Mac offered equity in Kiss FM to some of his key DJs, incentivizing them to promote the station. The tactics worked: By 1987 Kiss had become London's most popular pirate, coming second in an Evening Standard readers poll to the legal and well-funded Capital FM.
A soul-boy at heart, Mac was never purist about Kiss' output. By 1988 he had consolidated almost every important street sound and club night of the era into Kiss' programming, giving early breaks to some of the UK's most important tastemakers. In addition to Kiss' own massively successful acid house night at The Wag, the station had Coldcut who were making waves with their cut-and-paste hip hop, Danny Rampling from Shoom, Jazzie B who was about to conquer the world with Soul II Soul, Patrick Forge who was defining acid jazz with Gilles Peterson at Dingwalls and Norman Jay who was making rare-groove the biggest thing in London.
In 1989, after a live countdown broadcast from Dingwalls nightclub, Kiss suspended broadcasting.
With Kiss attracting a local audience of around 500,000 listeners it was clear they might stand a chance of one day becoming legal. The odds, however, were not stacked in their favor. The DTI weren't keen to expand the number of legal stations, fearing they would interfere with the radio communications of emergency services. When the government finally approved a new London station in 1989, Kiss lost out to Jazz FM.
Jazz FM's promotion to legal status seemed to fly in the face of public opinion, and Kiss launched a PR campaign to highlight their massive popularity. Public pressure was at least part of the reason another legal radio license was announced under a year later. A condition for any pirate who applied was an immediate end to illegal transmissions. In 1989, after a live countdown broadcast from Dingwalls nightclub, Kiss suspended broadcasting. During this interim period, Mac put his business skills to work by securing more external investment for the potential re-launch. They also published a free magazine, 94, named after the frequency Kiss transmitted on. Written by Kiss DJs, it gave the station a means of staying in touch with their audience despite being off air. In December 1989 it was announced that Kiss had won the license to become the UK's first legal black music radio station.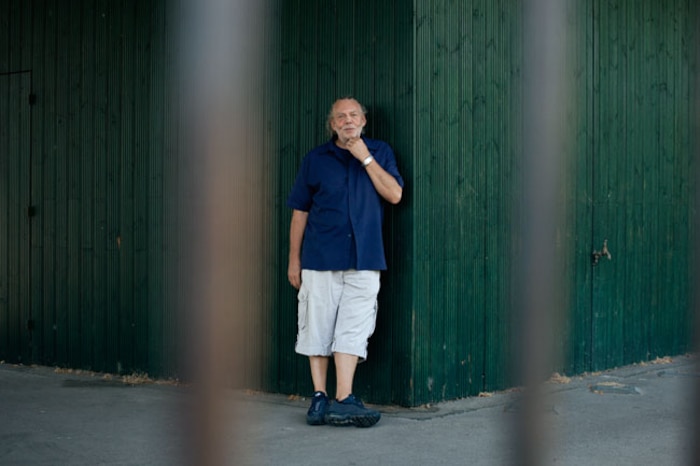 The re-launch of Kiss was both a historic and exciting moment in UK radio history. Legal stations had been borrowing from the pirates for years, often poaching the best DJs for specialist shows, but none had gone so far as to play exclusively black music. In advance of the re-launch there was an influx of new DJs – David Rodigan, Robbie Vincent and Gilles Peterson among them – cementing Kiss' reputation as the home of club music in London. From 1989 to Mac's eventual departure in 1997 the station championed every important underground dance music trend. Hardcore rave, drum & bass and UK garage simply wouldn't be the same without shows from Slipmatt, Fabio & Grooverider and The Dreem Team.
When Rinse FM turned their own pirate station into a multi-faceted business, they almost followed Kiss FM's model move for move.
There were times when the contradiction of playing underground music on a commercial station became apparent, especially during a move towards a playlist structure in Mac's later years. But to say the legal Kiss FM entirely lost its edge would be wrong. When Radio 1 wanted to shake off its unfashionable image in the '90s, they simply poached Kiss DJs to inject instant street-cred. Trevor Nelson, Gilles Peterson and Tim Westwood are just a small sample of the former Kiss DJs that enjoyed wildly successful careers at the BBC.
Perhaps Gordon Mac's biggest achievement was that he showed club sounds and music of black origin could be a viable radio format in the UK. He must also be given some credit for helping to shake up the racial mix of the British radio industry, which was almost exclusively white even up until the early '90s. It's telling that when Rinse FM turned their own pirate station into a multi-faceted and hugely influential legal business 20 years later, they almost followed Kiss FM's model move for move.
Gordon Mac 2013 images: Linda Brownlee