Keith Skues: One of British Radio's Most Versatile Broadcasters
In celebration of the publication of our new book For The Record, in which we moderated 15 conversations between some of the world's most compelling personalities, we decided to host a few more.
With our conversation between legendary broadcaster Keith Skues and former Kiss FM boss Gordon Mac, we delve deep into the world of radio (pirate and otherwise). To help give some context about Skues and his extraordinary career, we asked Jane Fitz to write about the man John Peel once named as the DJ he would book if he had his own radio station for a day.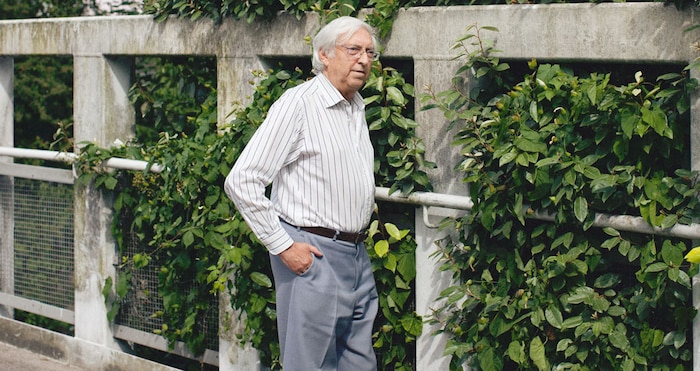 When Keith Skues attempted to break into broadcasting back in 1958, he "wasn't fit for broadcasting." The station that auditioned him, British Forces Network, said he "wasn't posh enough." More than a half-century later, he stands as the only British broadcaster to have been heard on forces, pirate, national, local and independent commercial radio stations over the course of his career.
Back in the late '50s, as soon as a young man turned 18 in the UK, he was conscripted for two years into compulsory national service. When it was Skues' turn, he found himself assigned to the British Forces Network radio station, at an airbase in Cologne, Germany. Despite not winning over his superiors during his first audition to become a presenter at the station, he did convince them that he could be trusted in the studio and became a presentation assistant. Before long, his efforts were rewarded and he was allowed behind the microphone as an announcer, and began what would become a lifetime on air.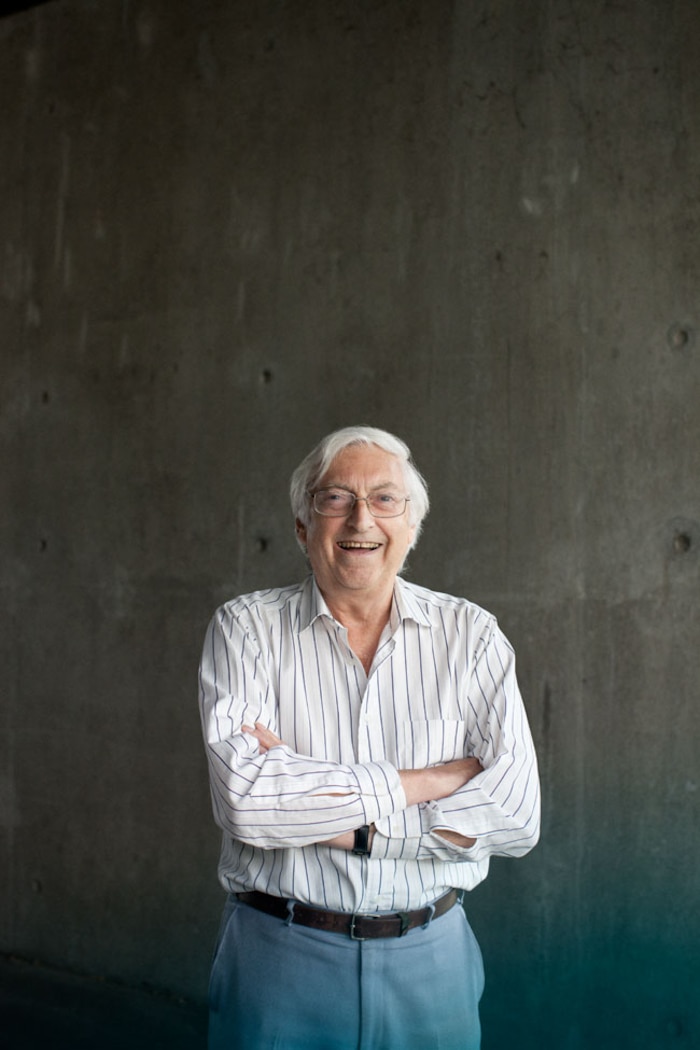 After his national service ended, Skues remained with the Royal Air Force as an announcer for the services-wide British Forces Broadcasting Service (BFBS), first based in Kuwait, then Kenya. He returned to England in 1964 and immediately joined the nascent offshore pirate radio station Radio Caroline. Britain was in the grip of a radio revolution at the time. Pop music had become something of a national obsession, and the only place to hear it uninterrupted, and unfettered, was on the maverick radio stations broadcasting outside of the UK, notably from the North Sea.
Already trained in "self-operating" radio studios from his time at BFN, Skues eased straight into a slot at the all-powerful pop frigate Caroline. But he wasn't to stay. In 1965 he joined a mutiny of DJs from Caroline after the station angered its talent by cutting their shore leave. Skues found a home at Radio Luxembourg where, he says, he earned more presenting a 15-minute slot – a guinea a minute – than he did for a week on Caroline.
Next came a two-year tenure at the deeply commercial, and hugely influential pirate station Radio London, alongside radio stars such as Tony Blackburn, John Peel and Kenny Everett. It was here that Skues first began to mold his eccentric approach to presenting pop shows, developing his own off-kilter catchphrases and playing oddball records. Using his self-coined nickname Cardboard Shoes, he would regularly segue from one thing to another with obtuse asides such as, "Talking of the weather – which we weren't!"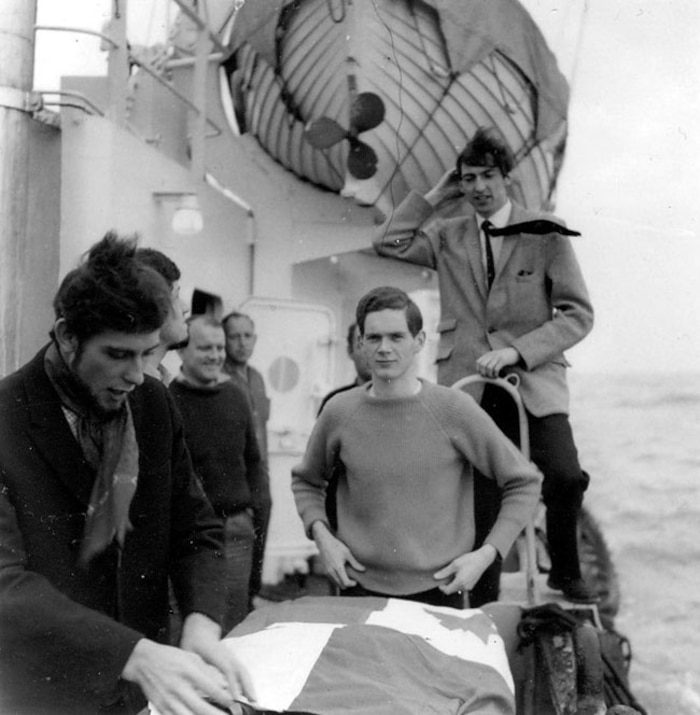 Desperate to put the pirates out of business, the BBC was forced to launch its own pop station, Radio 1, in 1967. If Tony Blackburn was its Neil Armstrong, uttering the first words to be heard on the new nationwide station, then Skues was its Buzz Aldrin, following quickly behind. Skues stayed with both Radio 1 and 2 until 1974, presenting shows such as Night Ride. Besides radio, Skues also made the transition to TV, appearing regularly on music shows such as Juke Box Jury and Top of the Pops.
Radio 1 and 2 monopolized the airwaves for six years until the arrival of legal, independent, commercial radio in the UK, in 1973. A year later, in 1974, Skues made the jump, landing a job as program director of Radio Hallam in Sheffield. He would stay in Yorkshire for almost two decades – overseeing the station's merger into the Yorkshire Radio Network, its AM/FM split and the launch of a new offshoot station, Classic Gold. Besides his job as group and program controller, Skues couldn't be prised from behind the mic, and still presented shows six days a week.
In a 2003 interview with FACT Magazine, John Peel named Skues as the DJ he would book if he had his own radio station for a day.
Skues relocated to East Anglia in the '90s, and switched back to the BBC, appearing on all its local radio stations for the area. One of the local listeners to his nightly weekday show was fellow East Anglian resident and radio legend, DJ John Peel. Peel first worked with Skues on Radio London, and often cited him as a major influence. Peel approved of Skues' madcap presenting style and marveled at his playing of old 78s on his show, even though sometimes those early shellac discs proved almost unlistenable. In a 2003 interview with FACT Magazine, Peel named Skues as the DJ he would book if he had his own radio station for a day.
Around the time of his return to the BBC, Skues also penned his first book on music, 1994's Pop Went the Pirates. Although he hadn't been an on-air pirate for almost 30 years, the memories of that pivotal period in British pop radio were clearly still dear to his heart. These days Skues can still be heard Sunday nights across the BBC local radio show network, playing records that span his lifetime on radio. He says simply, "I am now past retirement age, so am very flattered that the BBC is still willing to employ me. Radio has, and always will be, my first love." The 74-year-old is – posh or not – still on air.