Key Tracks: DJ Toomp on T.I.'s "24's"
Like many genres of music, what is today known as "trap" bears little resemblance to its origins. Before it became the EDM/hip hop crossover that rose to prominence over the past few years, trap was solely a Dirty South rap style, born in an Atlanta studio by a producer named DJ Toomp. In this edited and condensed excerpt from his 2008 lecture at the Red Bull Music Academy, Toomp describes the inspiration for trap – as well as explaining why T.I. was the perfect rapper to bring it to the wider world.
Around 1991, I was still in Miami and started hearing Babyface was moving to Atlanta and starting a new label called LaFace. I was still doing my thing in Miami, but at that time that movement started fading out a little bit and I was ready to expand, as far as my musical talents. So I decided to move back to my hometown of Atlanta.
It took me a while to really get my foot in the door up there because they basically had their own producers. They had this dude called Randy Ran, may he rest in peace. LaFace signed Jermaine Jackson and Dallas Austin. Jermaine Dupri was part of the whole movement, you had Organized Noize, which was Sleepy Brown, Rico, and Ray Murray. Organized Noize were definitely a great team of producers. The first thing I really put my hands on when I was there was Lil' Jon and the East Side Boyz, their first album.
It's almost like you're a clothes designer and coming out with a certain style of jeans; you have to get someone to get on the runway and wear it the right way.
So, finally, I decided that I would just create my own movement, basically. I had a sound that I wanted to introduce but people weren't really feeling that sound at the time. I called it trap music. The trap is basically where you will go in certain areas, finding what you're looking for, whether it's weed, whether it's anything else, the trap, that's where everybody hustle. The trap, everybody calls it trap music, it was just the sound. Most of the dope boys in Atlanta, they invest $10,000 on their systems, so they wanted that low-end bass, just the slow driving music, to a certain degree screwed music.
So when I brought that into effect there was only a few artists who could fit with that. That is why I stress to a lot of producers, "When you have a sound that is so new, you can play it to different artists but they don't hear it like you'd hear it." Sometimes you just got to find that artist who can display that sound to the world. It's almost like you're a clothes designer and coming out with a certain style of jeans; you have to get someone to get on the runway and wear it the right way and then the world will say, "OK, that's how you're supposed to wear those jeans." T.I. displayed the new style of music that I was presenting.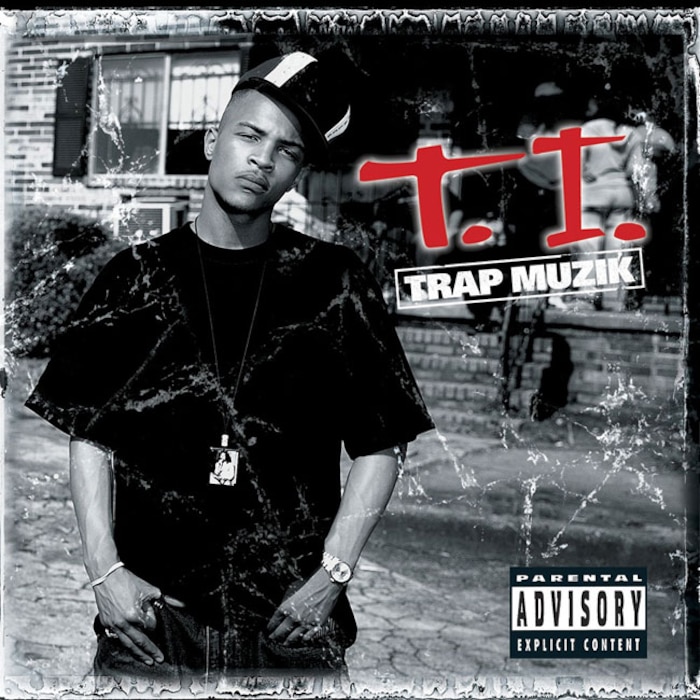 T.I. at that time was cutting hair in a barber shop. He was pretty good, I watched him cut a few fades. He played me a cassette he was working on and I said, "Hey, I think I could take you to the next level." There were a lot of soul samples around at that time. You know how the hip hop movement can go. At one point everybody was sampling James Brown and the J.B.'s tunes and then it went to jazz and now it's more soul samples. So it goes through different areas, you know? What I did was get more into playing instruments.
His voice, his whole delivery, he didn't remind me of anybody.
To this day I still don't know how to read music, but I'm blessed with the ears to really know what is in key and what is not. And I started playing around with strings, a lot of different strings and whatnot and I came up with the sound. I started listening to more classical music. (There is a [radio] station in Atlanta called 90.1, where they play a lot of classical music.) So by the time I got to T.I. that is where we came out with the song "24's," the track that shot his career off.
I went through several artists before I really made up my mind, put all my energy into him. One thing that stood out the first time I saw him was his confidence. It was crazy, his whole swag. At that time he was cutting hair, so we were both basically grinding at the same time, but I saw the confidence that he had and when he played his music his voice, his whole delivery, he didn't remind me of anybody. He had his own flavor. His whole swag was just totally different. It was "down South" but he knew how to flow. It wasn't just a regular A-B-C flow, he had crazy rap patterns but it was still Southern, he had a real country drawl with it.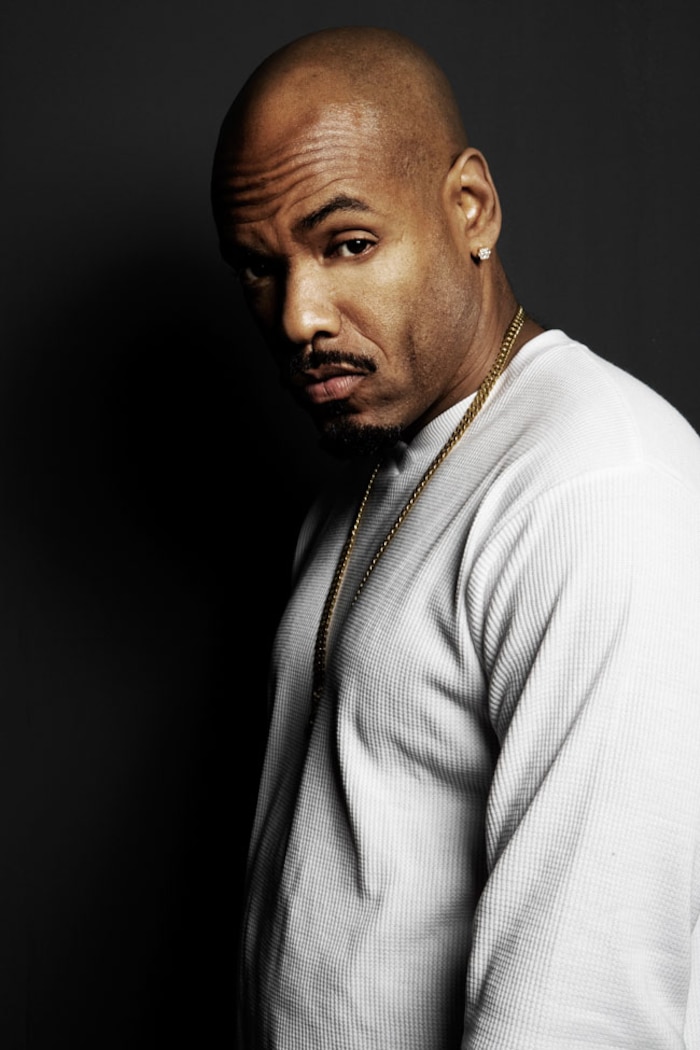 So I took him to the studio, we developed the sound, and the next thing you know, I started playing the demo to different people and this guy named K.P. from LaFace, he heard it and fell in love with it. He was like, "Yo, I want to sign him," so I did accomplish my mission. I moved to Atlanta to get with LaFace Records and he was the last artist to get signed to that label before they sold out to Arista.
The first album he did faded out, it really didn't get promoted the right way because LaFace was going through its thing at that time. So we put up "24's" on an independent mixtape and the street buzz was so crazy. It was around the time when the All-Star Game came to Atlanta, and we just had the streets so flooded with that particular song and that particular mixtape. We had meetings set up with five different labels just off that one song alone.