Sounds Like: Elektro Guzzi
Sounds Like is a series of mini-documentaries presented by Red Bull Music Academy and AKG showcasing a group of forward-thinking artists and their unique approaches to music creation and production.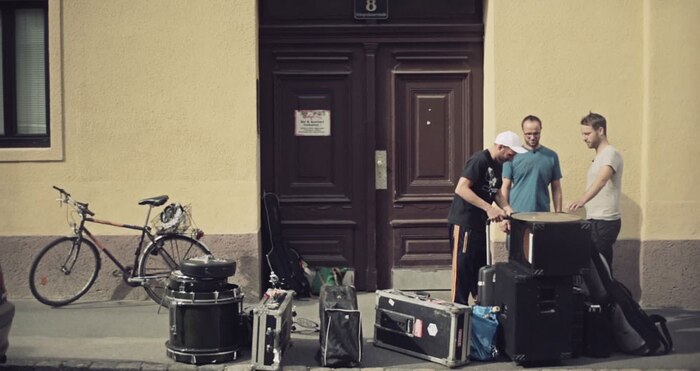 Elektro Guzzi is a band that plays techno live with two guitars and a drum set. It's harder than it sounds: Mimicking the sounds of machines, they are one of the most precise groups in the world. In this episode of Sounds Like we focus in on the idea of live performance. In the process, Elektro Guzzi talk about how they go about replicating the energy of a great show when going into the recording studio.