Red Bull Music Academy Heads to Tokyo in 2014
Once more, with feeling. The Red Bull Music Academy has taken its series of music festivals and workshops to cities around the world over the last 15 years, with previous stops including NYC, Toronto, London, Madrid, Melbourne, and Cape Town. We're very glad to announce that the Academy will be hosted in Tokyo in 2014.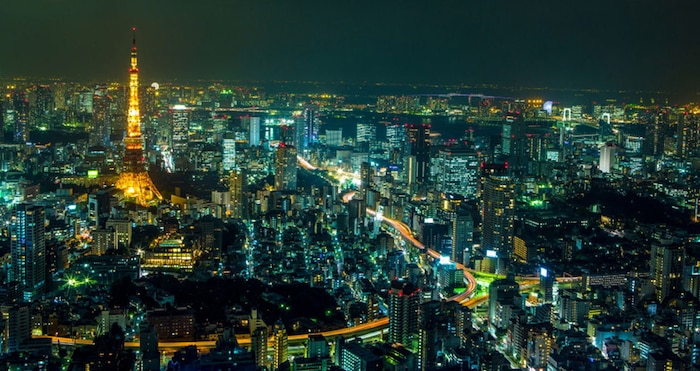 Tokyo is one of the world's most iconic cities – a place that tends to inspire mythic reimagining. It's also a city of contrasts: a place where J-pop stadium spectacles abound, but where collector culture thrives and connoisseurs of obscure funk, soul, audiophile equipment and electronic music abide. Japan is a country that has long embraced the soul in the machine, whose composers, equipment designers and game soundtracks have had an inestimable influence on modern music.
Whether through music, literature, or post-war architecture, modern dance and robotics, this country has always produced beautiful art inspired by challenging events. That's why, as the country hits its stride, we're very glad to bring the Academy to Japan in 2014 – to bring visionary artists from around the world together with their local counterparts, and explore the country's most current cultural offerings.
For a taste of what's to come in 2014, take a look at the pictures from the Red Bull Music Academy Weekender, held last weekend in Japan's capital. Over the course of four days, we hosted eight shows, conceptual performances and in-depth seminars in Tokyo's galleries, museums and premier clubs. From the Walk Music performance of Henrik Schwarz's work by the Young Symphony Orchestra to the eclectic DJing of Gilles Peterson, it was a varied set of events. Highlights included Damo Suzuki's Network, Japanese synth wizard Yann Tomita, Ninja Tune's favourite dandy Daedelus, the Japanese master of abstract beats and experimental hip hop DJ Krush, the thumping experimental techno of Diamond Version and a book, art and record fair in the heart of Harajuku.
For those looking to get involved, be sure to keep an eye on redbullmusicacademy.com. Applications open January 2014.