Interview: Marco Repetto on Grauzone's "Eisbär" and Beyond
The Swiss post-punk outfit Grauzone was a short-lived, but fruitful affair. When the band landed their international hit with "Eisbär," it took them almost by surprise. Yet Grauzone was no one-hit wonder. Marco Repetto, who started the band in 1979, looks back.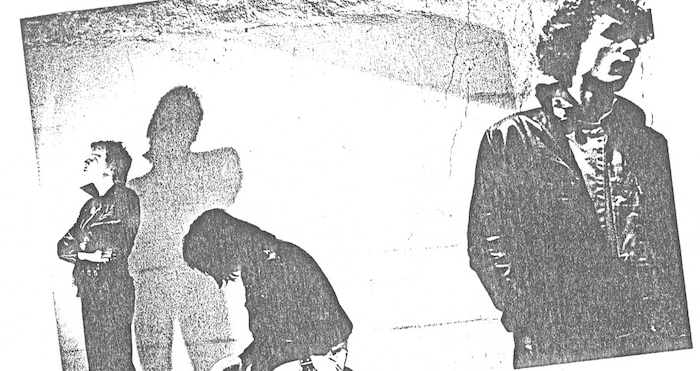 When I first met Marco Repetto, I barely had a clue about his past. It was in May 1994, as I was getting ready to move into his old flat in the centre of Bern. I knew that Repetto was a renowned techno producer, something underlined by the presence of a Roland Jupiter 6 in one of the rooms. However, it took me years to realize that Repetto was once the drummer of Grauzone: the band responsible for "Eisbär," one of the biggest Swiss pop epiphanies of the '80s. Somewhere between Neue Deutsche Welle and Cure-inspired new wave, Grauzone had pressed angry lyrics, à la mode muted guitar playing and quirky synthesizer experiments into a dazzling conglomerate of not quite dance music. What Liaisons Dangereuses masterminded in Berlin with "Los Niños Del Parque," Grauzone did in Bern with "Eisbär."
"Eisbär" sold over 500,000 records and became the anthem of the Zürcher Jugendunruhen. While the song's steady rhythm proved to be dancefloor gold, the frenetic rap about the kalte Polar – the cold, cold polar region – resonated strongly with kids, students and non-conformists: A generation which felt doubly betrayed by the narrow-mindedness of the Swiss bourgeoisie and the strain of the Cold War. But as the CD compilation Grauzone 1980 – 1982 Remastered demonstrates, Grauzone were anything but a one-trick pony. Tracky experiments like "Film 2" or the wonderfully melancholic pieces "Hinter den Bergen" and "Maikäfer" are masterpieces in their own right. Needless to say, the Grauzone appeal endures. Young fans from Belgium are printing nostalgically claimed bags "Grauzone fehlt mir" and the song "Raum" was recently re-issued by Frankfurt's connoisseur techno label Live at Robert Johnson.
After Grauzone fell apart, Repetto went on to perform in groups like Missing Link and Eigernordwand and in the late '80s and early '90s, he became one of the key producers of the burgeoning techno movement in Switzerland. But his story is on a different scale than the international career his former band colleague Stephan Eicher later embarked on as a pop chansonnier. When Repetto talks about those days of yore, in his soft-spoken manner, you sometimes detect a slight tinge of regret in his voice. But it's a warm melancholy, mixed with unsparing self-criticism, that marks the overall tone.
How did the Grauzone emerge?
I was in a punk band called Glueams, and we were pretty successful. But we ended up fighting, there was a jealousy thing going on because of the female singer. Also, the taste of punk was getting stale to me, the whole thing started to be too uniform. I had spent a couple of months in London and discovered a new fascinating vibe. I was seeing bands like Siouxsie and the Banshees, The Psychedelic Furs, Cabaret Voltaire or Fad Gadget, full on electronic, in clubs like Marquee, Music Machine, Dingwalls or Lyceum. When I returned to Bern, my mind was set to do something fresh.
Was there a scene in Switzerland for that kind of music?
Musically, we were becoming more ambivalent. Something fragile was taking its place, something more delicate.
There was no scene at all. Together with GT (Christian Trüssel), the bass player of the Glueams, I left the band to form a new group. At first, we called ourselves XXX. Then GT came up with the name Grauzone, which sounded better. We named ourselves after a movie of the same name we never saw. We approached Martin Eicher, who used to play the guitar with the Glueams. He was a bit of a troublemaker then, because he didn't show up for gigs and we consequently fired him. But I was a fan of him! Martin liked the idea of a band very much, because we promised him that he could have the artistic freedom he longed for: playing the guitar, singing and writing songs. It didn't take long until his brother, Stephan Eicher, appeared on the horizon.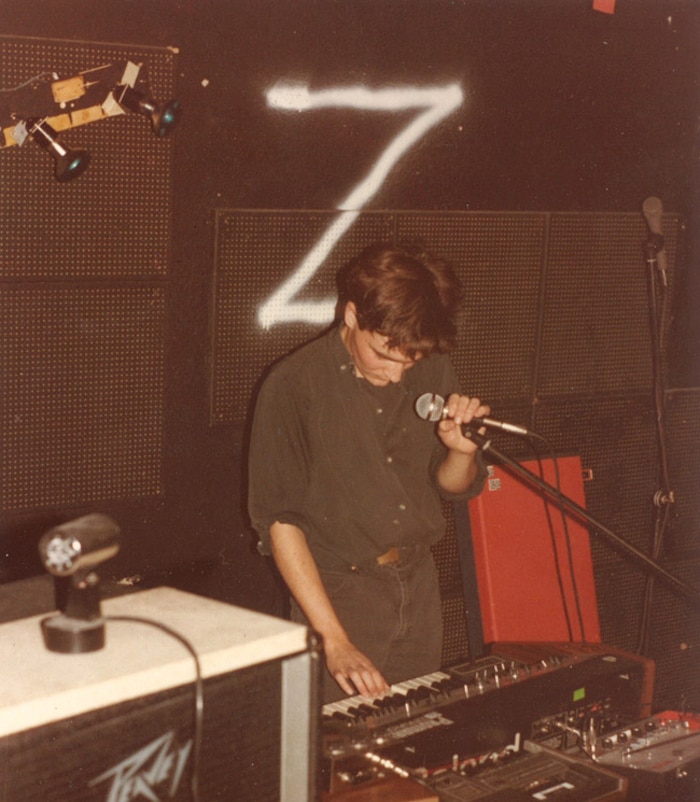 What kind of guy was Stephan Eicher back then?
He studied at the art school F&F in Zürich. He had connections to the no wave scene in New York. There was a kind of Velvet Underground-ish vibe he brought into the band, a lot of sophistication. He was extremely enthusiastic about our project and pushed us in everything we did. He used to say that we're not a very good band, but a very good-looking band! In order to compensate our lack of skills, we should try to focus on our feelings. Stephan's influence opened us up to a lot of things. And we put an immense trust in his brother Martin. Martin wrote all the lyrics. He came up with many beautiful ideas.
Like those memorable lines in "Eisbär"?
Those lyrics were inspired by a nightmare Martin had: in his dream, he saw talking polar bears on the walls. The lines of that song went straight to people's hearts. It very much captured the Zeitgeist for that generation. That feeling. It was also a farewell to the old punk days, musically, we were becoming more ambivalent. Something fragile was taking its place, something more delicate.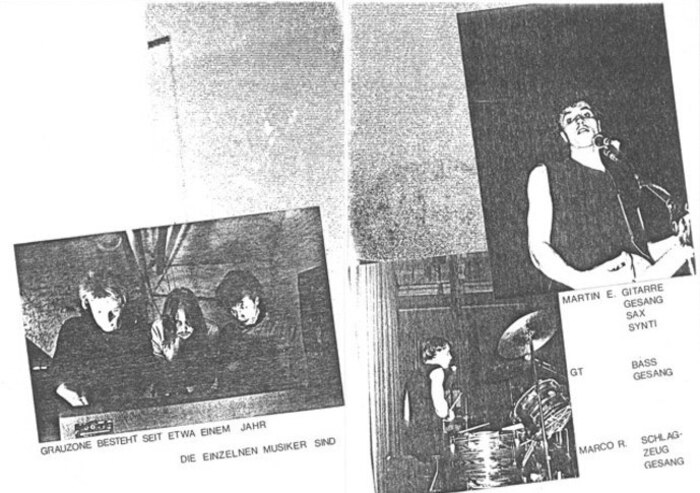 I take it Grauzone was a delicate structure itself?
We were like planets colliding. You could say that there were two camps, the Eicher brothers and there was GT and me. And it was that special blend of different temperaments that was key to our success. GT and I embodied a wild and unpredictable energy, while the Eichers brought style and sophistication. But we always inspired each other. For instance, while working on the song "Film 2" I told Martin, "Try to play the guitar just like an arpeggio, a synth." And he did. It shaped the feeling of this track. And together with that drum machine that Stephan worked on, it ended up sounding great.
"Film 2" sounds a lot like proto techno.
In retrospect, yes. Incorporating synthesizers was something new, and since it was considered uncool in the punk scene we also meant to provoke a bit. So, we started renting out synthesizers. That was a convenient thing, and we would return them when we had put too much strain on the machines. Also, in strong contrast to the punk ethos, we incorporated fresh elements like a saxophone.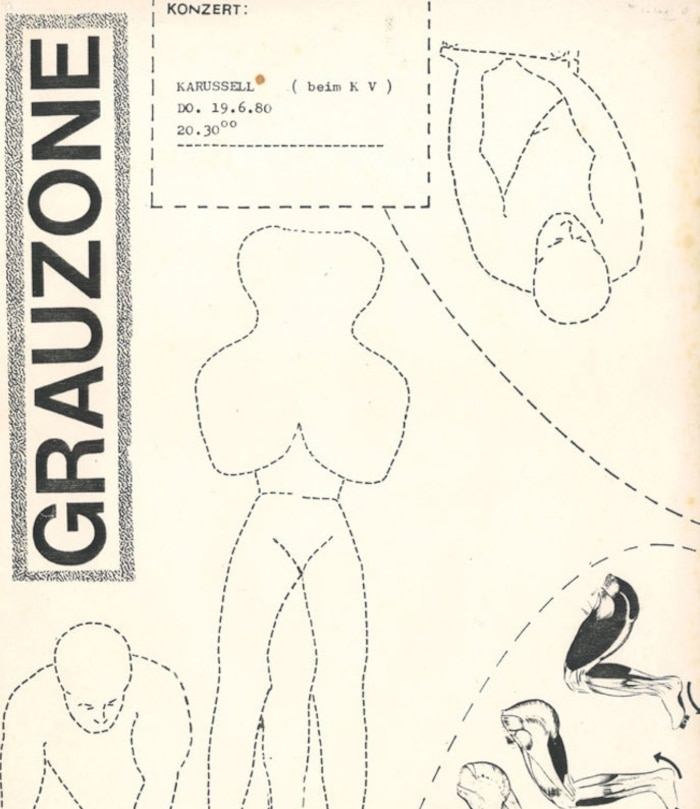 There's that unmistakable yearning in Martin Eicher's voice, a kind of Weltschmerz.
True. He exposed himself strongly with his feelings. As a band, we never put on a show. We weren't up to doing show business. And I guess that a lot of people felt that. But when GT and I started experimenting with heroin that was the most stupid thing we could do. That was also one of the reasons why we fell apart as a band, even though Martin and Stephan probably didn't realize at the time. GT and I were just drifting through life. Stephan was really more advanced, he knew how to behave as a musician.
Where did you record "Eisbär"?
When "Eisbär" became a hit, the band was already falling apart.
We recorded it at Sunrise-Studio in Kirchberg. Our engineer Etienne (Connod) became like a phantom member of the band. He was responsible for making "Eisbär" so straightforward and danceable. I wasn't able to play the drums straight, so he recorded a bit and then made a loop out of it. Just the way they did in the disco studios in Munich, as he said. So, after a bit of precision work, we had ourselves a perfect beat. But we still sounded too much like The Cure, who were our idols then. Upon which everybody shook their heads and said, "No, no, you can't do that." So, it took us a long time. We spent too much money and were way over budget. And we were all under a lot of stress. There was extreme tension in the studio. You have to picture this: We were completely unprepared, having no clue that you should have an actual plan before coming to a studio! But suddenly it worked. And you can sense from "Eisbär" that it was really born in the moment.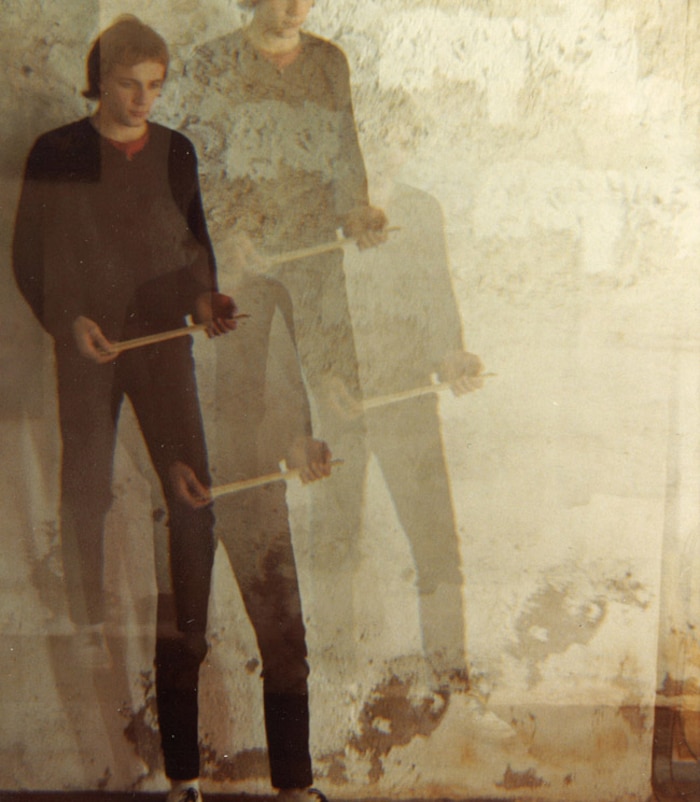 And then?
Success didn't come over night. Half a year later, there was a phone call from EMI in Munich. And I didn't even know what was going on. Actually, someone had to tell me: "Hey, Marco, you guys are in the Hitparade!" A cheque flew in, my split was 16,000 Swiss francs. It was the first time I ever got money from music. And also one of the few times I ever got money from a Grauzone recording. Being former punks, we actually never cared for any contracts. So, in a way, Grauzone became a success, and we didn't even know in Bern. But it was already too late for the band.
What brought it to an end, ultimately?
We couldn't cope with the pressure. GT and I weren't able to present ourselves as upright musicians according to industry or label standards. We weren't clean enough for this business, more like drifters. When "Eisbär" became a hit, the band was already falling apart. We still recorded an album, though. All in all, we only played like ten concerts. I still remember the release party of the Swiss Wave compilation: After our gig, this guy walks up to Martin and tell him his guitar playing sounded like shit. What he meant was that we sounded unlike The Clash or any other typical punk outfit. So, to us, that was definite proof that we were onto something new.