Heavy Axe: A Guide to David Axelrod
Zaid Mudhaffer highlights the essential material from the renowned arranger's catalogue.
David Axelrod is one of America's most influential composers, arrangers and producers whose work in the mid-to-late 1960s criss-crossed musical genres and made him one of the most in-demand figures in the music industry. Born in Hollywood in 1933 and raised in South Central Los Angeles, Axelrod's break came when he was appointed in-house producer at Capitol Records in 1964, where he stayed for seven years.
The cream of his output – a brace of outstanding, unique solo albums for Capitol preceding a fruitful period at Fantasy in the 1970s – is characterized by his trademark blend of R&B, jazz, rock and soul, its hard-knocking grooves pleasingly rediscovered years later by the sample-hungry hip hop generation. His personal life may have been turbulent, strewn with episodes of homelessness, drug abuse and family tragedy, but Axelrod's timeless music is what continues to define him. Here are ten key cuts from his wild and wonderful body of work.
Lou Rawls - Dead End Street (Capitol, 1967)
Raspy-voiced Chicago soul legend Lou Rawls recorded several albums under Axelrod's wing for Capitol in the '60s. One of their many highlights was this explosive and driving Grammy-winning smash from 1967 which opens with a touching monologue about the scarcity of ghetto prospects. Himself a product of the rough side of town, Axelrod was eminently suitable to write and produce such a theme. Rawls' success during this period was in part thanks to his producer's ingenious formation of Capitol's dedicated black music division, one of his key achievements during his spell at the label.
David McCallum - The Edge (Capitol, 1967)
Scottish actor David McCallum was best known for his role as a Russian agent in 1960s television show The Man From U.N.C.L.E. when Capitol thought to capitalize on his popularity by affording him a music career. His second Axelrod-produced album Music: A Bit More of Me contains the filmic, funky "The Edge," notable today for being the key sample in Dr Dre's "The Next Episode." Axelrod had been disdainful of sampling as he felt it took work away from musicians, but the royalty payments from the rap hit were clearly large enough to change his mind. He told the audience at a rare performance at London's Royal Festival Hall in 2004: "This allows you to have 'screw you' money! Thank you Dre."
David Axelrod - The Smile (Capitol, 1968)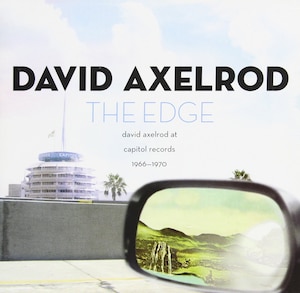 Following the success of The Electric Prunes' unorthodox Mass in F Minor (a track was used in the Hollywood blockbuster Easy Rider and earned its producer a write-up in Time magazine), Capitol tapped Axelrod for a solo album. Inspired by the work of English poet and painter William Blake, Song of Innocence is one of Axelrod's key records, boasting first-rate compositions embellished by outstanding playing from the best of Hollywood's session musicians. The record's string-led dramatic swing, knocking production and mysterious theme – in addition to the psychedelic cover – lent the record a sort of cult fascination: A review coined the term "jazz fusion"; its grooves have been sampled innumerable times by hip-hop's greatest producers. DJ Premier, for one, looped a liberal chunk of "The Smile" for Royce Da 5'9"'s "Shake This."
David Axelrod - Holy Thursday (Capitol, 1968)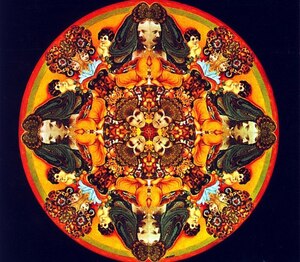 "If I went to somebody today," Axelrod said to Mojo in 2001, "and told them I wanted to do an album of tone poems to William Blake's Songs of Innocence and Experience, they'd throw me out." On Song of Innocence Axelrod threw everything into the mix: jazz and funk instrumentation mingled with elements of rock, with expansive orchestral arrangements centring around drummer Earl Palmer and electric bassist Carol Kaye. The sublime "Holy Thursday" is one of the LP's key cuts, with a sprightly vibraphone lightening the mood towards the track's second half. Freely sampled by everyone from New Jersey hip-hop duo The Artifacts to Lil Wayne.
The Electric Prunes - General Confessional (Reprise, 1968)
California psych rockers The Electric Prunes had precious little involvement with their 1968 sets Release of an Oath and Mass in F Minor. Suffice to say church organs, vocals in Latin, cavernous instrumentals and symphonic arrangements might not have been their chosen direction. Nevertheless, with Axe behind the boards and the Prunes nowhere in sight, the acclaimed albums fit comfortably into the Axelrod canon. The powerful "General Confessional" from Oath was utilized to chilling effect on Queens hip-hop duo The Beatnuts' 1997 album Stone Crazy.
David Axelrod - The Human Abstract (Capitol, 1969)
Legend has it David Axelrod has TK Records' head honcho Henry Stone to thank for the chance to make a second solo record, who ranted and raved about Song of Innocence to an influential friend at Capitol. Again based on Blake's 18th century work, Songs of Experience is more sombre than its predecessor. "The Human Abstract" is startling and suspenseful, with an underlying sense of dread. According to Mojo, Cannonball Adderley once said that "there's a layer of violence [to Axelrod's music] no matter how pretty it is."
David Axelrod - The Warnings (Capitol, 1970)
Axelrod's last Capitol LP, released at the dawn of the 1970s, Earth Rot's back cover promised "a musical comment on the state of the environment." The ecological theme was played out in two parts – "The Warnings" and "The Signs" – with haunting strings, thick tension and ominous vocals. But despite bearing Axelrod's trademark sound, the concept failed to connect with both the college students who were its intended primary audience as well as the wider record buying public.
Willie Tee - Bring on the Heartaches (Capitol, 1970)
Willie Tee had been recording for local New Orleans labels for eight years by the time he got around to his fine debut album, I'm Only a Man. Helmed by the deadly one-two combo of Axelrod as producer and H.B. Barnum as arranger, the singer/pianist turned out a stunning collection of soul cuts, a neat blend of Tee-penned numbers and covers (including Burt Bacharach and Hal David's "Reach out for Me"). The record's opener, "Bring on the Heartaches," sets the tone: horn bursts, a sweet female chorus, a thumping wall of sound and a crushing vocal performance.
David Axelrod - Terri's Tune (MCA 1977)
After the death of his close collaborator and friend Cannonball Adderley in 1975, Axelrod stepped away from music, disinterested; plus his album for Polydor that year, Seriously Deep, had failed to make much impact. He returned a couple of years later with the solid Strange Ladies LP, featuring longtime collaborator Don Randi on keyboards. A tribute to his wife, "Terri's Tune" is a mid-tempo instrumental with hazy electric guitar giving way to strings and horns, which Ghostface drew on heavily for the invigorating "Stay True" from his Supreme Clientele LP.
David Axelrod feat. Ras Kass - The Little Children (Mo' Wax, 2001)
The rediscovery of a long-lost acetate from Axelrod's archives brought the elusive genius back from the industry wilderness, in the process adding another dimension to his rich career. Thirty-year old rhythm tracks became the beds for seven of nine new cuts on his self-titled Mo' Wax album from 2001 – in a sense Axelrod cannily sampling himself. The celebrated return was notable for songs like "Loved Boy," about Axelrod's late son, his final collaboration with Lou Rawls. Rapper and fellow Los Angelino Ras Kass joined in on the sublime "The Little Children."